9 Nov
2021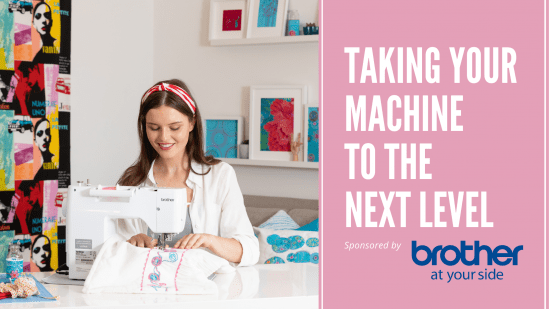 #AD As we approach the end of 2021 and the start of 2022, there has never been a better time to reflect on our sewing journeys. From charity makes and community projects to the handsewn masterpieces that won the hearts of our friends and family, the stitching community has a lot to be proud of! The close of the year is also a brilliant time to make plans for the future, aiming higher and dreaming bigger as we consider the projects that we would like to bring to life. In order to achieve even better results than before and to enjoy a confident outlook on the year ahead, it is important that we evaluate every stitcher's closest companion…our sewing machines of course! If your model is in need of a little TLC or perhaps you are on the lookout for a new machine to spruce up your sewing station, read on for all of the essential hints and tips…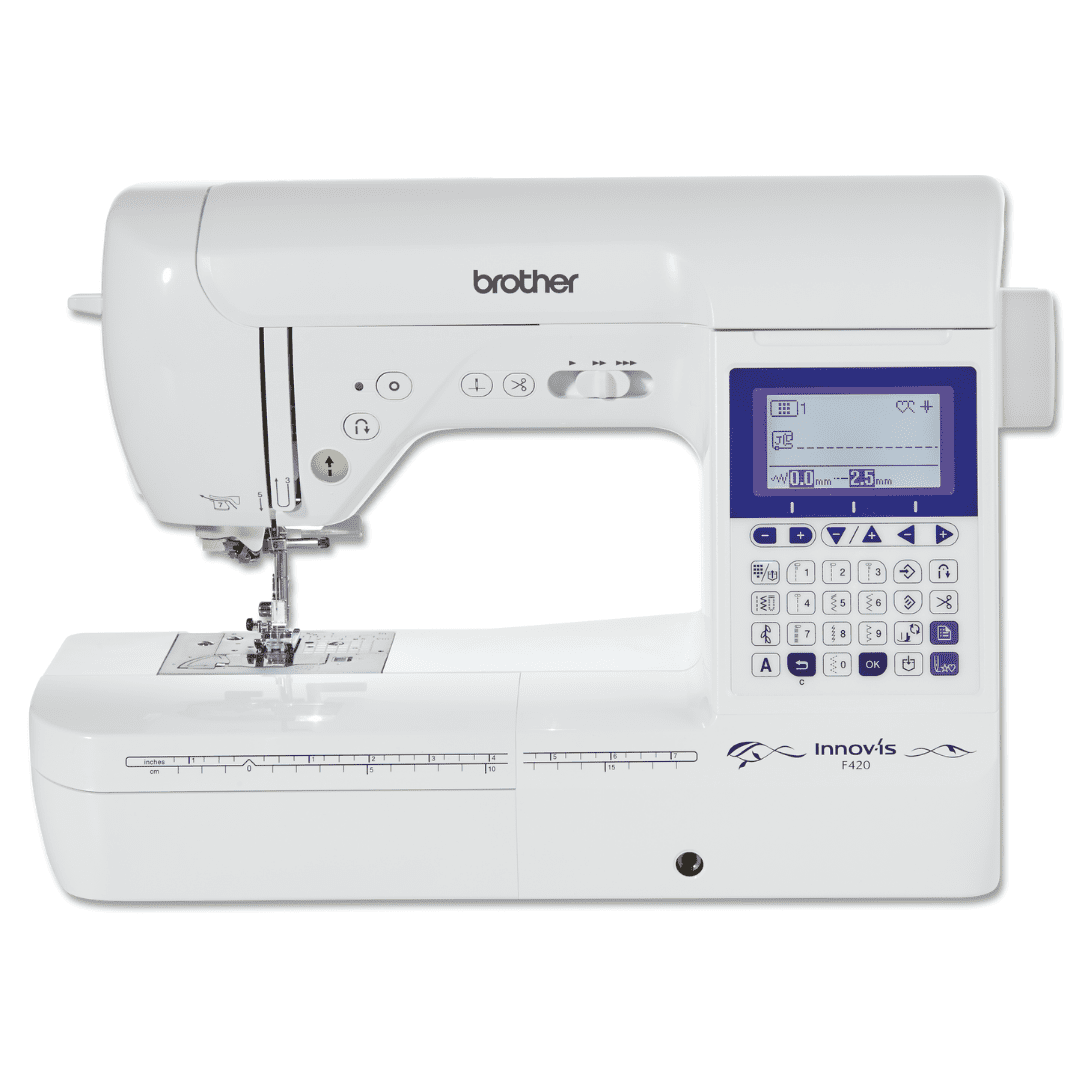 Upgrade your machine
Before you do anything else, you should seriously consider upgrading your sewing machine. This is a fantastic way for you to breathe new life into your creative space and to enhance your upcoming projects. Let's talk about next level features you may find useful when upgrading your machine. The Innov-is F420 features a wide range of decorative stitches, plus lettering and the ability to combine and save stitches to memory. A knee lift allows you to lift the foot of a sewing machine with your knee and enables you to keep both hands free to handle large projects. Also, there is an auto thread cutter to cut upper and lower threads at the touch of a button, not to mention an advanced needle threading system – simply follow the thread guide, lower the lever and the needle is threaded for you.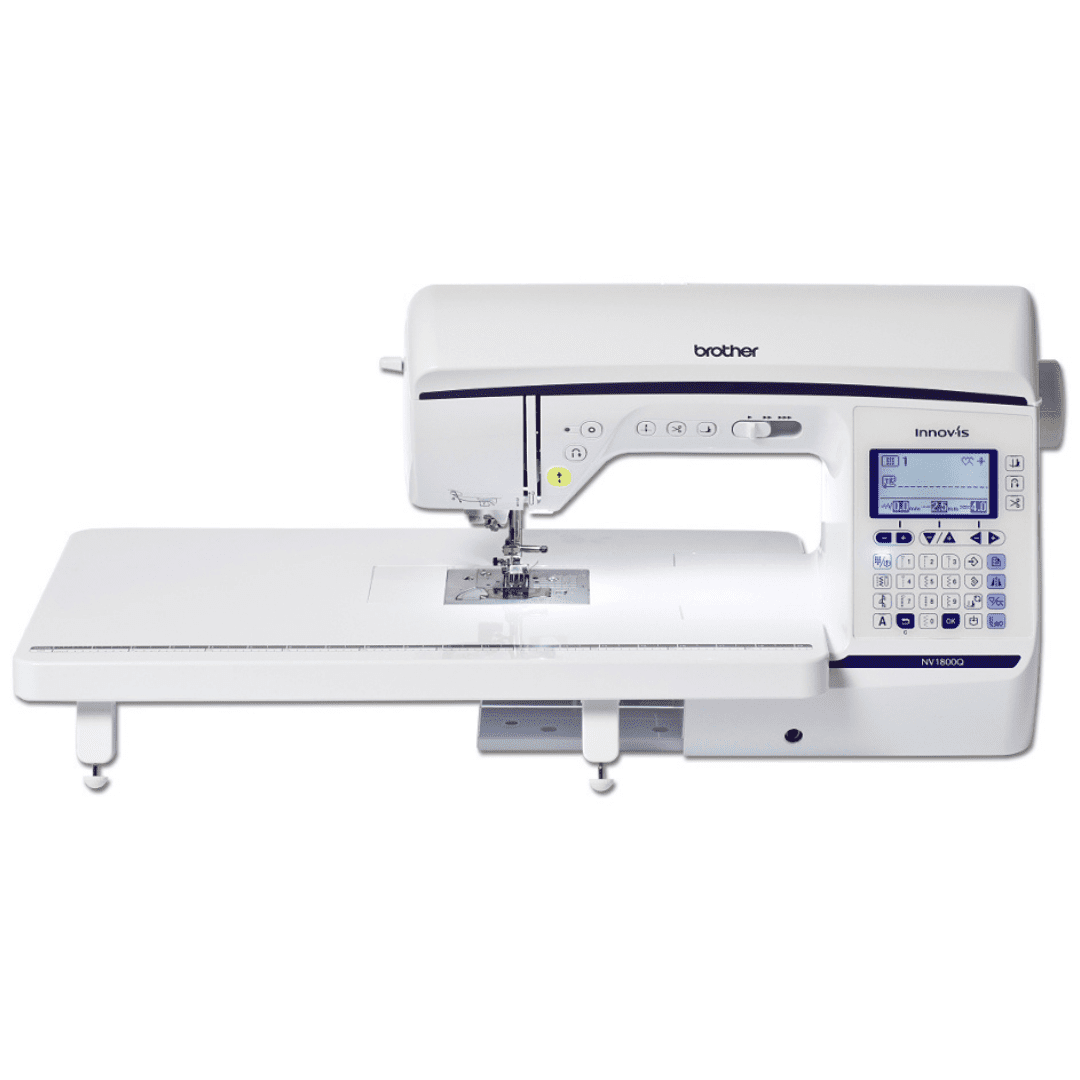 Enjoy a larger working area
Alternatively, if you would like to take your machine to the next level by creating a larger working area, you should consider working with the Innov-is 1800Q. This machine includes a wide range of quilting accessories and a large wide table as standard in the box, plus ICAP's which will sense fabric thickness and adjust the pressure for super-smooth stitching over a variety of fabrics.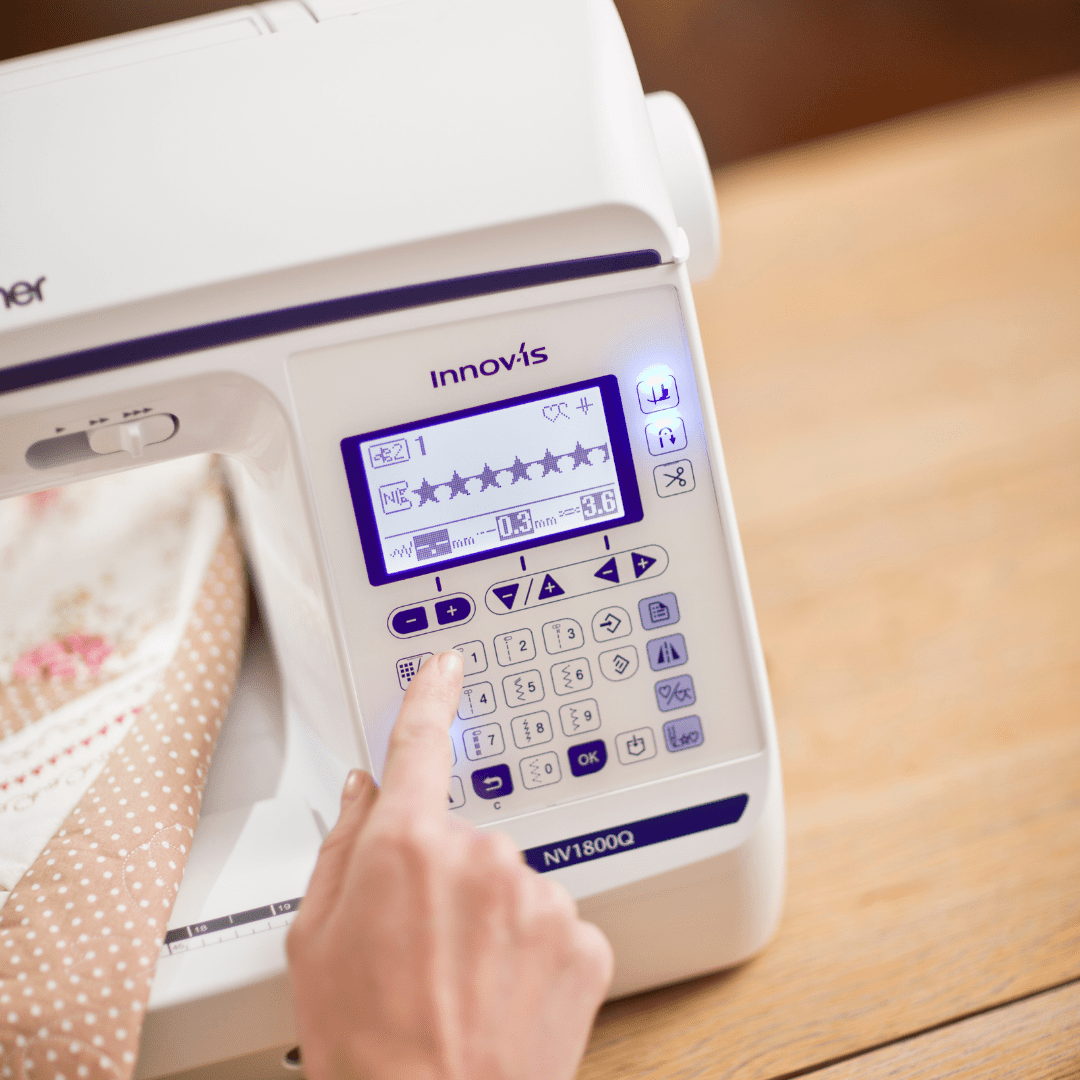 When it comes to multi-directional sewing, this model features a side feed for sewing in four directions. It also sews extra-large decorative stitches up to 40mm wide and boasts an incredible pivot function which lifts the foot while the needle remains lowered allowing you to quickly and accurately turn the fabric.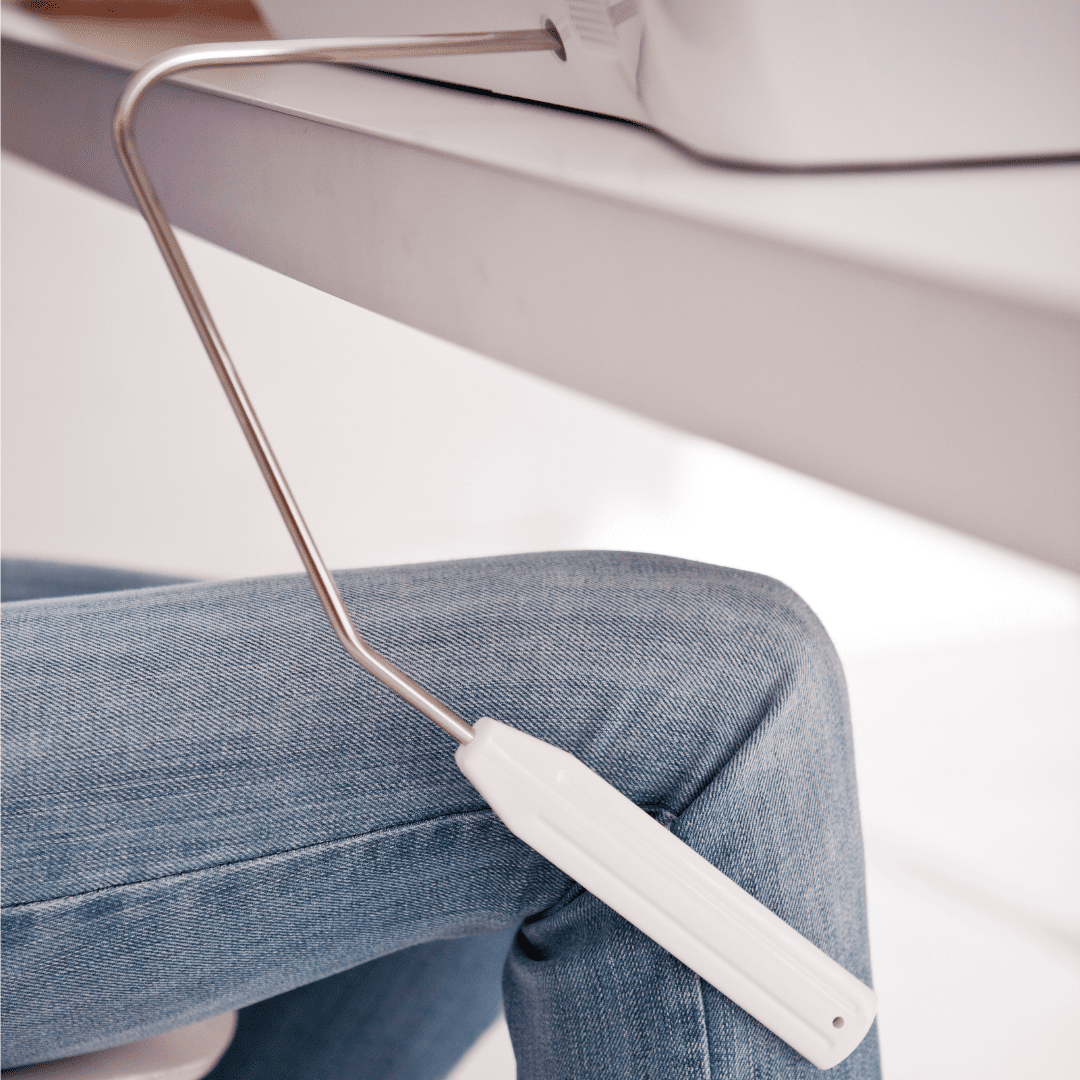 As if that wasn't enough the Innov-is 1800Q boasts customised stitch settings, allowing you to adjust the stitch length, width and tension settings and save them to memory.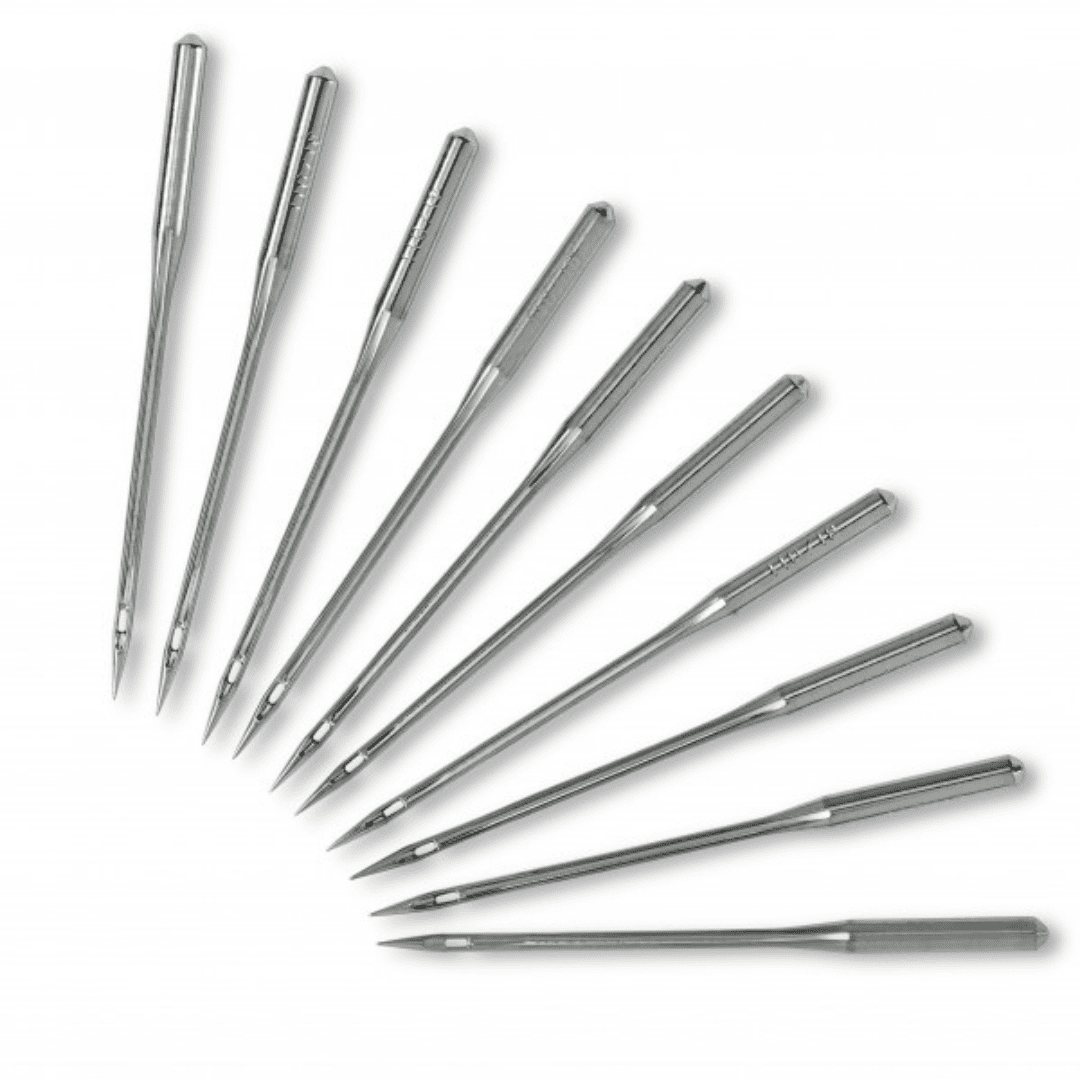 Take care of your equipment
Change your needle regularly and ensure that you are using the correct type and size for the fabric you are working with. Keep a packet of assorted needles handy. Size 75/11 & 14/90 needles are used most; they can be used for stitching cotton patchwork and most dress fabrics. Use larger needles, such as 60-70 for very fine silk or cotton lawn, and 100/16 for heavy denim or linen. Stretch needles are also essential for stitching jersey, or you risk skipped stitches and laddering at the seams.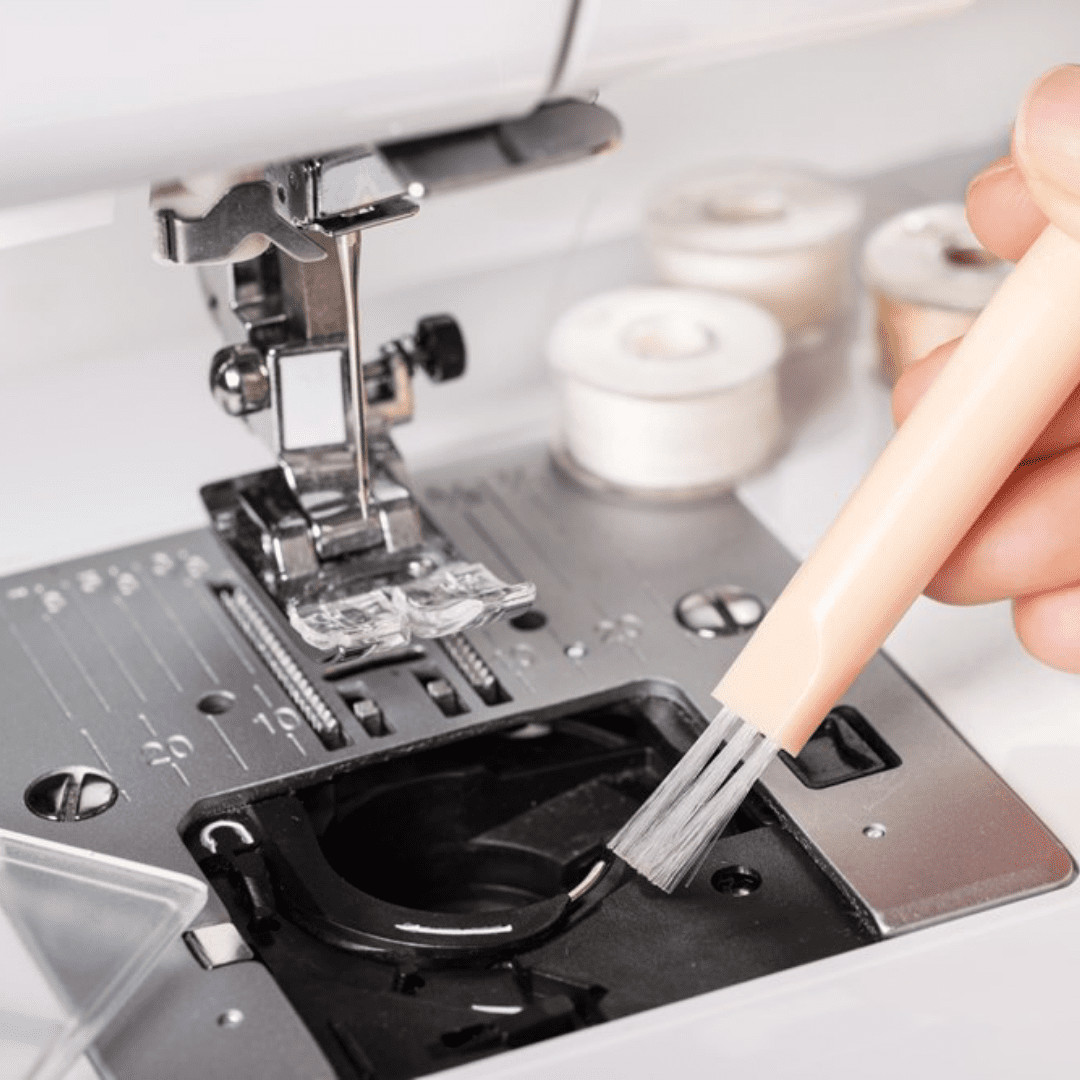 Service your sewing machine
Every now and then you should consider carrying out your own mini service on your machine, as this will help to keep it running smoothly. Clear the space around your machine and place a clean sheet of white paper in front of the machine; here you will place the screws and parts that are to be removed. Switch off the machine, then remove the bobbin (and the bobbin case, if it is not a drop-in bobbin). Remove the needle plate, and the bobbin case (if it is a drop-in bobbin), or the race (the part that holds the bobbin case). Clean this area in the machine with a nylon brush, then reassemble. Just remember that when it comes to carrying out maintenance on your machine, it is important that you refer to your machine's manual for correct instructions.



Get To Know Figure Forms
23 Nov 2021
#AD Every good stitcher knows that one of the most important aspects of sewing is achieving the perfect fit. The…


Last Minute Christmas Gifts
3 Dec 2021
#AD It's finally December and with Christmas just around the corner so begins the mad rush to get all of our…