23 Oct
2020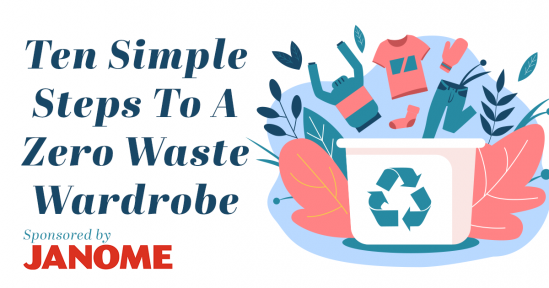 Did you know that 10,000 items of clothing are being sent to landfill every five minutes? But it's not all doom and gloom – on the contrary, us stitchers are resourceful by nature, which means that the creative ones among us are continually coming up with new and exciting ways to support the Blue Planet movement. With this in mind, we've pulled together ten tweaks you can make to your crafting to build a more sustainable wardrobe.
1 SHARING IS CARING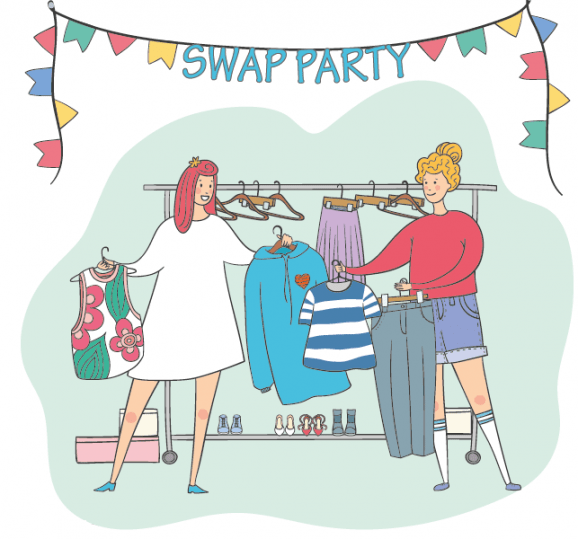 Recent research from the Barnardo's charity discovered that one in three women feel that their clothes are outdated after less than just three wears! But as the saying goes, one person's trash is another one's treasure, so why not organise a clothes swapping party among friends? Or you can even broaden this out to the wider community and turn it into a big event in your nearest town. Either way, it's a great idea for making the most of your wardrobe – and everyone else's!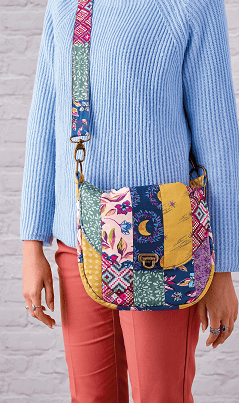 Before you throw away your fabric scraps, think again! Use up those odds and ends to make a unique accessory like this bag, or add a patchwork hem to a new top. Alternatively, if you don't have a project in mind for these leftover bits and bobs, then you can always donate them to a quilting friend, or have them recycled by sending them off to your local British Heart Foundation store.

3 100% NATURAL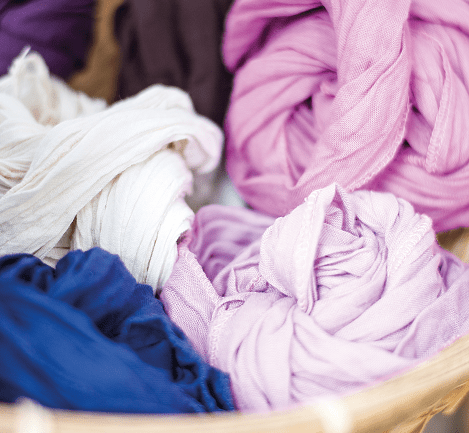 If you're planning on experimenting with some DIY dyeing, then opting for natural alternatives will have a much more positive effect on the environment. You can make your own from plants or minerals, or if you don't fancy playing around with pigments, then you can buy some that are readily available.

4 PLANET-FRIENDLY FABRICS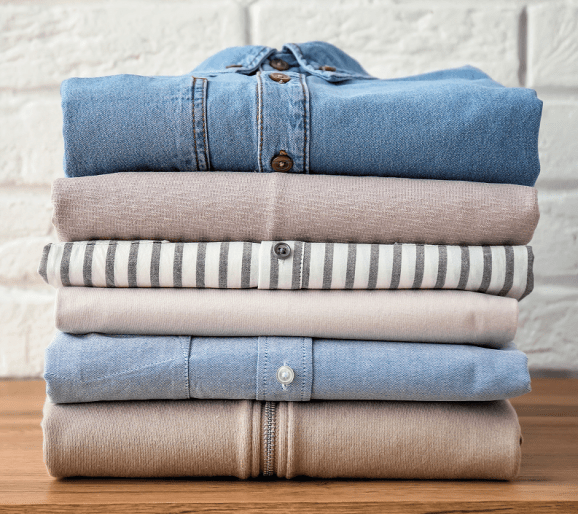 With more people becoming aware of the necessity for sustainable clothing comes a demand for more eco-friendly fabric choices. These include well-known ones such as organic cotton, which uses less water, energy and chemicals, and recycled polyester which is made from repurposed plastic bottles. However, there's also other lesser known and slightly unusual alternatives, such as tencel and Lenzing EcoVero which are made from wood, mycelium which is created with the root structure of mushrooms, and Piñatex, a leather-like textile made from pineapple leaves.

5 MAKING THE CUT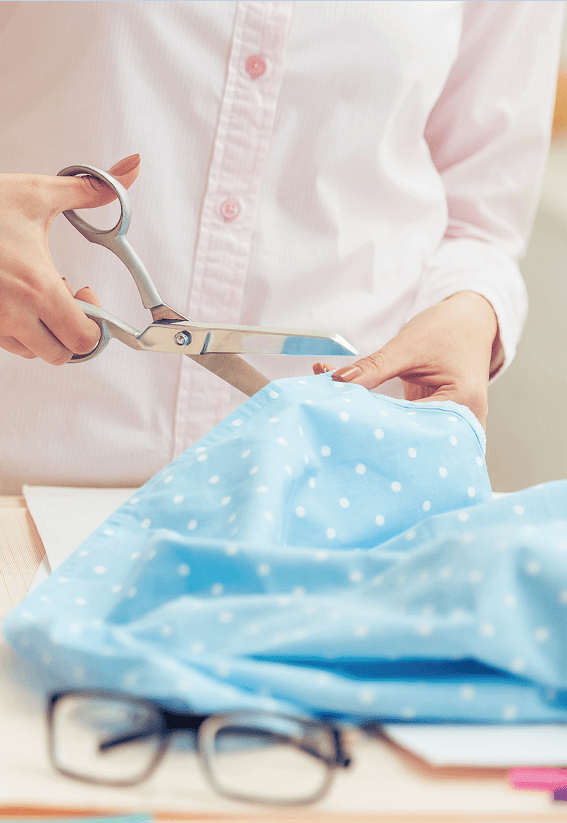 A common habit for us dressmakers is not always being economical when cutting out pattern pieces, especially if we're in a rush to make a new frock for an upcoming event! However, it's definitely something which should be considered when making clothes, as not only will you reduce any material waste, you'll also be more likely to be able to use the leftover fabric for other projects, which means more bang for your buck! Following a layplan is a great way to minimise your fabric waste too.

6 WASHING WISDOM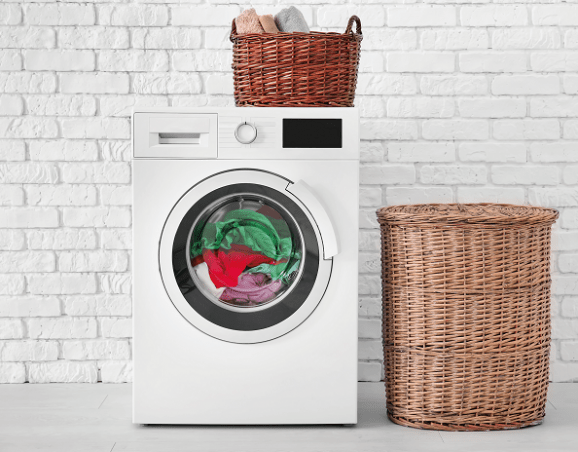 You may have heard the term 'microplastics' being bandied about recently when it comes to fabrics, and wondered how it affects us stitchers. In a nutshell, it means that every time we wash our clothes, tiny particles break away from the fibres and finish up in the waterway. Unfortunately, synthetic fabrics made from acrylic or polyester will not biodegrade, but that's not to say you shouldn't use them. Instead, there are a couple of adjustments you can make to your wash to prevent these particles from being flushed out into our oceans. Start by dialling it down to 30°C and using a gentle spin cycle; this will stop the fibres from breaking down so easily and releasing microplastics, plus it will use up less energy, which means you'll make a sweet saving too!

7 SHOP LOCAL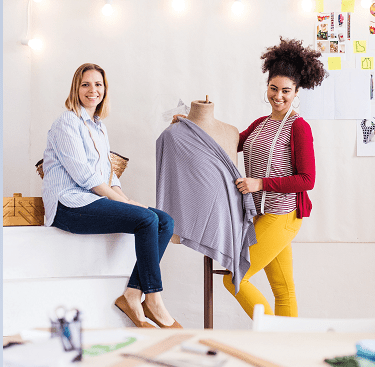 Visiting your local store is another way to tread more lightly on the planet – quite literally! Buying locally-sourced fabrics from your nearest shop means fewer emissions and a lower carbon footprint, so if you're able to, ditch the car for the day and walk down to your local store to kick-start a greener lifestyle.

8 LAID BARE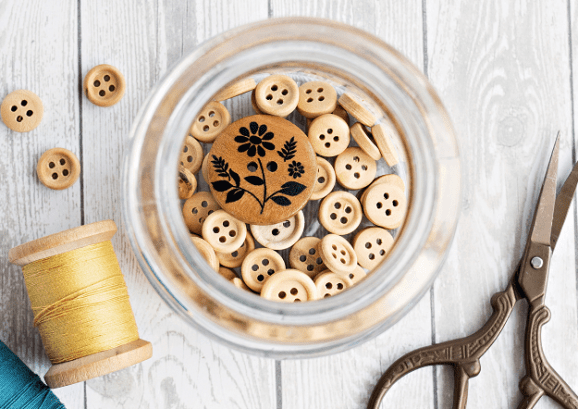 When making clothes with 100% sustainable fabric, it's best to use natural components too; for example, shell or wood buttons, or a cotton zip tape with metal teeth. This way, if you come to recycle it, the entire garment can be easily repurposed or left to biodegrade. Just be sure that any dyes used are completely natural too, otherwise this will prevent the garment from decomposing and allow toxic chemicals to seep into the soil.

9 SELL YOUR WARES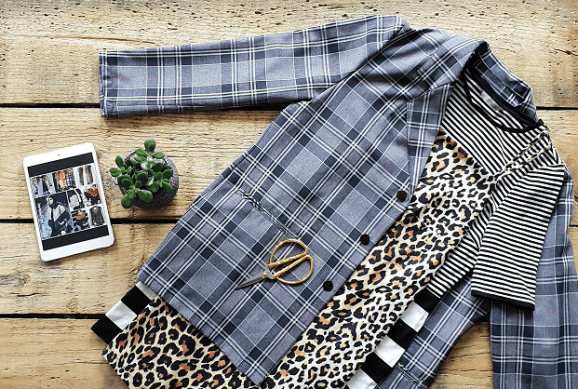 If you want to make a pretty penny on your unwanted handmade garments while simultaneously taking the pressure off our planet, then selling them at a car boot sale or online is another viable option. Some of the best and most well-known places to sell your clothes are Depop, Ebay, Etsy, and Facebook Marketplace.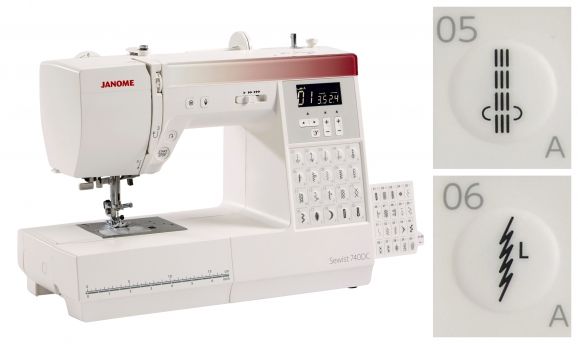 Feel like your wardrobe could do with a style update? Then have a go at upcycling your handmade garments. Not only will you be doing your bit for the environment, you'll also be able to exercise your creative flair by giving your clothes a new lease of life! When faced with repairs and revamps, the Janome SEWIST Series can help you find the perfect stitch for a lasting finish you'll be delighted with – take a closer look at the options on your machine and you will see that a number of choices are available. To reinforce areas such as the crotch and armhole seams, use triple stretch stitch (05); it's durable and recommended when both elasticity and strength are necessary. This option is probably a little too heavy for most jersey fabrics, so try stretch stitch (06) (sometimes referred to as the lightning stitch) when you need something narrow that will eliminate puckering. This stitch is ideal for repairing stretch lace, stretch knit fabrics and fine fabrics, and because of the stretch, it can also be used when sewing across the bias of a fabric.

For more information about the Janome SEWIST series, plus how-to videos, visit janome.co.uk or check out their social media channels over on Instagram, Twitter, and Pinterest.

101 Guide To Grading
11 Nov 2020
The fashion industry has started to rewrite the rules when it comes to the one-size-fits-all formula, by embracing women of…

Top 5 Indie Patterns
19 Nov 2020
If you are searching for sewing inspiration, look no further than this fantastic collection of patterns from independent designers. From…



Top 5 Indie Patterns
19 Nov 2020
If you are searching for sewing inspiration, look no further than this fantastic collection of patterns from independent designers. From…