27 Feb
2020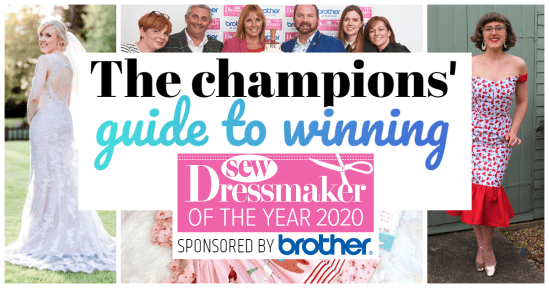 Dressmaker of the Year will be closing on 9th March 2020, so it's time to get a wiggle on and send in your entries! If you're still debating whether to take part, read these inspirational stories of some of our previous winners who reveal why they entered, how they have gone on to do great stitchy things and why they absolutely recommend you enter too, plus discover the fantastic prizes that you could win from the leading sewing machine brand, Brother, and plenty of other exciting goodies!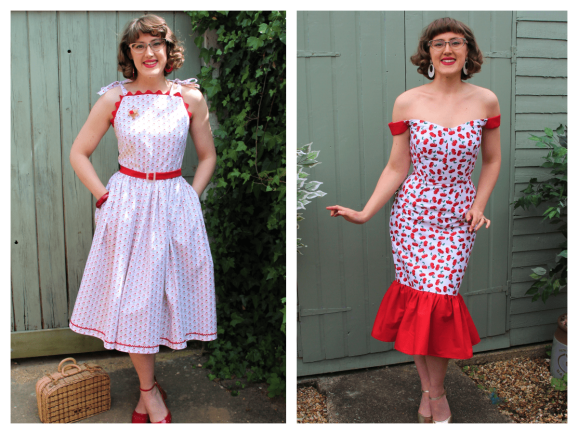 Rebecca's decision to enter was completely spur of the moment. "I thought it would be fun to send in some photos of one of my favourite dresses – it didn't cross my mind I might win the Vintage category," she reveals. "When I found out, I phoned all my friends and family to share my excitement and surprise!"

Since then, her victory has served as a great confidence booster. "I'm self-taught, so although the techniques I'd used had worked for me, I'd never been sure if I was doing it properly," Rebecca says. "However, this win proved that my work was good enough, so now I don't worry and just do the best sewing I can. What's more, it's really opened my eyes up to the crafting world outside of my own sewing room and I've enjoyed getting involved with more projects and collaborations with other sewists and enthusiasts as a result."

Rebecca also has the following advice for other would-be entrants: "You must do it – it's so easy to apply, and fun to share your projects. You just never know how well you could do." She adds, "Winning has made me say 'yes' to so many more opportunities that I would have previously shied away from, and to stop doubting myself!"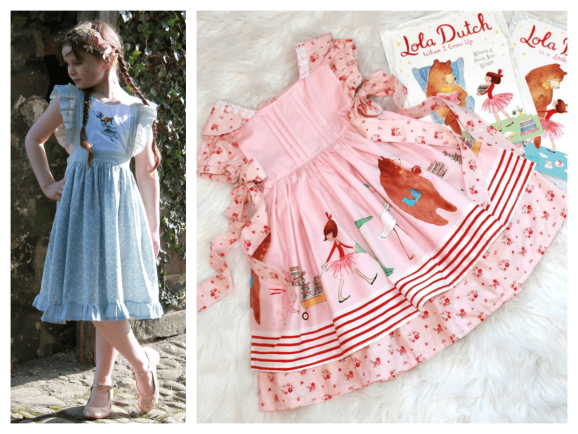 Clair confesses that she was motivated to enter Dressmaker of the Year by the free patterns, adding, "I certainly did not expect to win! My five children were on school holidays on the day I found out and we had a special party tea to celebrate."

She continues, "Winning has made a massive difference to my life. I've started a little business on Facebook called The Little Fairy, selling handmade children's clothing but I'm still able to be a stay-at-home mum. I'd always wanted to do it, but didn't think that I was good enough before. My dressmaking confidence took such a massive leap; the first thing my son said to me was, "I told you that you were good, Mum." It's something that he still says, and I can't put into words the massive boost it gave me."

In addition, Clair also works as a pattern tester for several online companies based in Australia and the US. "I love doing this, as I can be part of a skilled community of testers and we all learn new things from each other," she smiles. "The best part of entering Dressmaker of the Year has to be the confidence it has given me. If the judges thought my work was worthy of winning, it must be good!"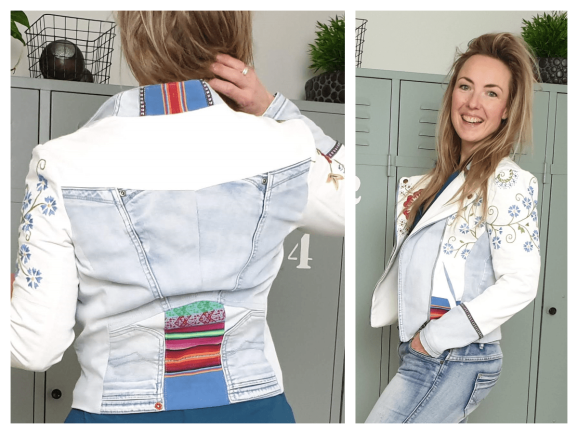 It was second time lucky for Marlies, when she entered her jacket for Dressmaker of the Year, having tried the year before. "I saw the competition being shared on Instagram and somebody suggested I enter in a comment under one of my posts. I think she knew I like to participate in sewing challenges, as it's a fun way to share my passion," she explains.

It took a while for Marlies to find out she'd won, as the Sew team weren't able to reach her at first. "I actually saw my jacket being shared on judge Portia Lawrie's Instagram Stories and my heart skipped a beat. Could it be? Later I got the phone call, and then there was this big smile which didn't leave my face for a loooooong time!"

Since then, Marlies has had her own column in Dutch sewing magazine Knipmode, in which she re-used and adjusted old patterns and turned them into outfits. "My newest venture is organizing a sewing challenge on Instagram, running in February this year," she reveals. "It's called #REFEBULOUS and it is all about refashion! In preparation for this, I've made another jacket out of a cushion cover, a place mat and my favourite worn-down jeans. I'm also exploring new crafting skills like embroidery with a sewing machine, and stencilling materials with fabric paint."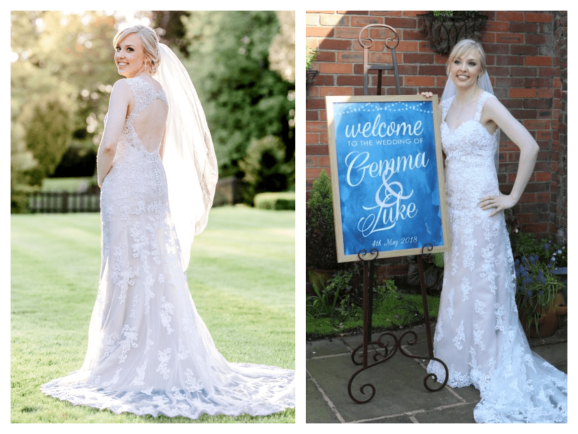 Karen sent in her entry, a wedding dress made for her daughter Gemma, just two days before the deadline, after encouragement from her family. "When I found out I'd won, I immediately rang Gemma, and she in turn commented on social media. This prompted a lot of positive comments from family, friends and even some people I didn't know!" she recalls.

Since then, Karen has had recognition from many people that she admires and follows in the sewing world. "That means an awful lot when it is just a hobby for me. Many of my family and friends are Our judges with last year's winning dress created by Darlene Nutbeam still over the moon, it remains a topic of conversation many months on. I feel much more positive of my abilities and now accept I can achieve what I want even if it seems impossible at first. I'm not afraid of trying new ideas!"

She urges Sew readers to take part too, adding: "You can never tell, so be proud of the sewing you do. Take photographs of your progress, as you can easily forget just how much work goes into a project. I made a photo book called 'The Making of Gemma's Dress' and gave her a copy. It's amazing to look back on."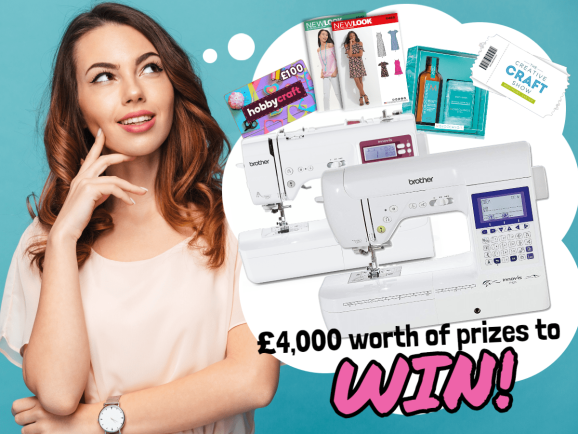 These success stories prove that victory can come to those who least expect it, and since you're allowed to enter as many garments as you want, there's absolutely no reason not to enter Dressmaker of the Year 2020. Not only could it lead you to exciting future ventures, like Clair and Marlies, but there's a massive £4,000 worth of prizes to win!

Each category winner can look forward to a top-of-the-line Brother Innov-is A-50 sewing machine, worth £349! The machine boasts an impressive range of 50 built-in utility and decorative stitches, plus plenty of bonus features to make your sewing speedy and simple, such as:
• Drop feed for free-motion sewing
• Advanced one-action needle threader
• Electronic jog dial
• Lock stitch button
• Slide type speed control
• One-step automatic buttonholes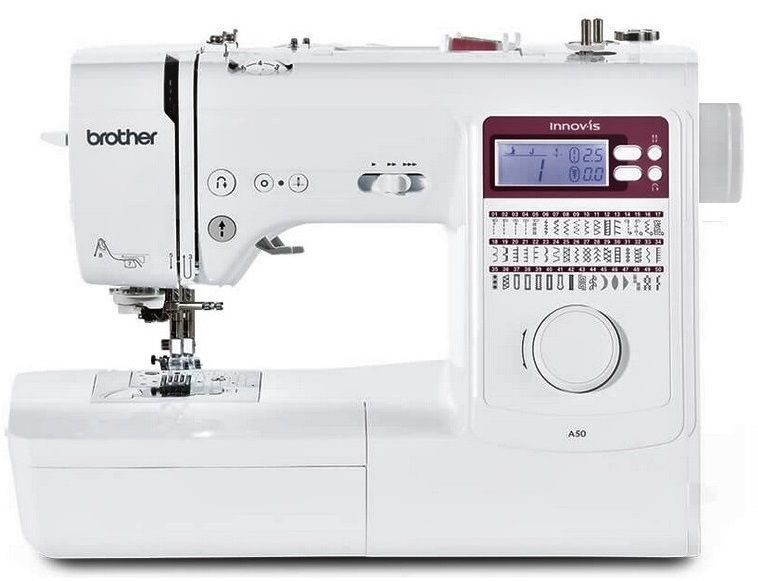 Our overall winner is in for a real treat, though, as they will win an amazing Brother Innov-is F420 sewing machine, worth a whopping £599 – it's a favourite with sewists and crafters around the world! Whether you are a beginner or a more experienced sewist, this machine allows you to show off your creativity and makes sewing a breeze. It's also packed with user-friendly features, such as:
• 140 built-in stitches
• Advanced needle threader
• Automatic thread cutter
• Easy-to-navigate LCD screen
• Quick-set bobbin and winder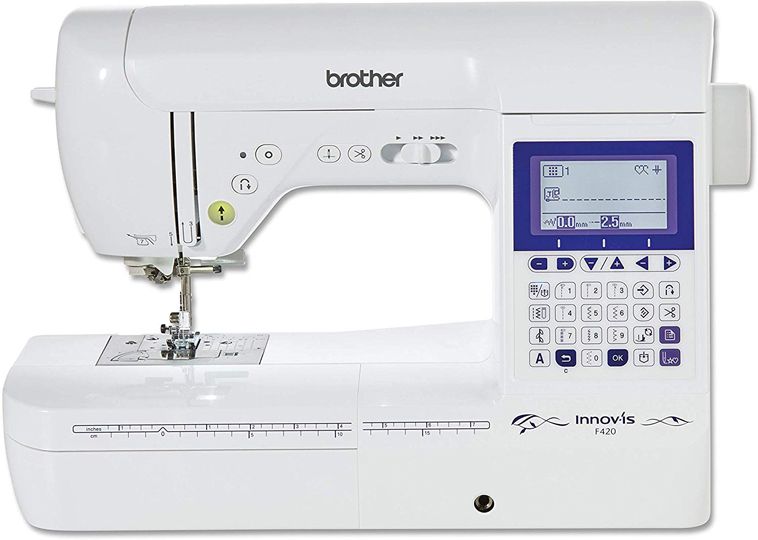 As well as these fantastic sewing machines, there's a fabulous selection of bonus goodies, including a luxury hotel break for two, a £100 Hobbycraft voucher to spend on all sorts of stitchy bits, a MOROCCANOIL beauty and cleansing bundle, tickets to the UK's favourite crafting show, The Creative Craft Show, and more. Plus, everyone (yes, everyone!) who enters will receive two FREE patterns delivered straight to their door, courtesy of sewdirect.com.

So what are you waiting for? All you need to do to enter is take a clear photo of your garment and submit it at sewmag.co.uk/dressmakeroftheyear. Don't delay!