30 Jun
2022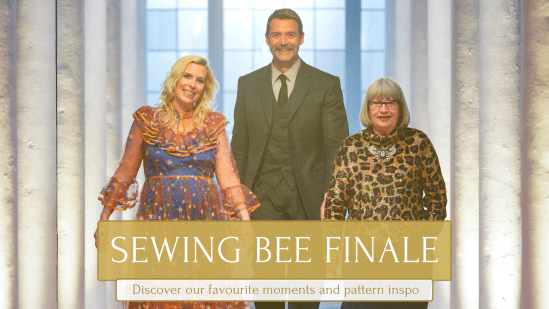 We can't quite believe the finale of The Great British Sewing Bee has already been and gone. Throughout series 8 we have been glued to our screens each week – chuckling at the dynamic duo that is Esme and Patrick, celebrating Sara's new role as host, supporting the contestants as they went through the highs and lows of the competition, and falling in love with the gorgeous garments on display. We say it every year, but the standard just keeps getting higher and higher! Although we were a little down in the dumps about the prospect of Wednesdays without the Bee, we were suitably cheered up by this week's celebratory theme. That's right, it was Party Week in the work room, with the final four taking on a trio of exciting challenges.
For the first task, Annie, Brogan, Debra, and Man Yee were faced with one of Esme's iconic Swanky Modes designs – the Amorphous dress. Esme described it as a garment that "people loved to party in" and proudly explained that it is currently being displayed in the V&A Museum. Made from one piece of lycra and held together with a selection of D-rings, this pattern was suitably challenging for the talented quartet. With only two and a half hours to bring their piece together, the contestants were certainly up against it, but we absolutely loved their finished dresses. As always this is a spoiler free zone, but if you haven't seen the episode yet, keep a look out for a special silver number.
Along with a fear of working with lycra, this challenge left us wondering what we would wear on a night out. With lots of gorgeous picks popping up in the Sew archive, we eventually settled on the Jennifer Dress. Offering a little more coverage than the Amorphous alternative, Jennifer is a glamorous wrap-over midi with fluttering sleeves. It's just the thing for upmarket occasions, especially if you take inspiration from the Bees and stitch your garment in a slinky material with plenty of sparkle.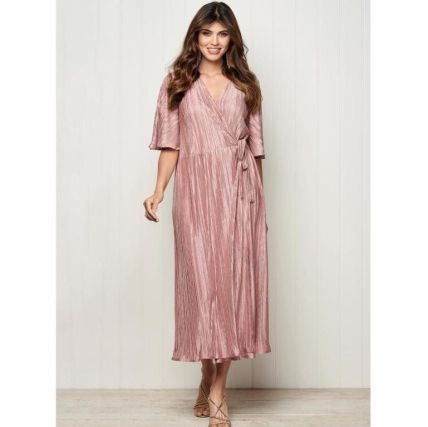 Next up was the Transformation Challenge, and this one took the concept of 'waste-not-want-not' to a whole new level. The final four had to use scraps from all of their previous challenges to create a garment or outfit they would be excited to wear to a party. It was a real trip down memory lane, with Man Yee using Annie's blue fabric from the David Bowie Challenge, Annie using Debra's scraps from the Kimono Challenge, and Brogan making great use of left-over pieces from the Duvet Challenge.
Watching the mismatched materials come together so beautifully, we couldn't help but be reminded of our own Upcycled Jumper pattern. The perfect pick for beginners and beyond, this project shows you how to customise a plain sweater with a beautiful printed chiffon by simply making a template from pattern paper and hand sewing the fabric in place with ladder stitches. This could be a fantastic way for you to get the most out of your odds and ends – following in the footsteps of the Bees as you breathe new life into old garments.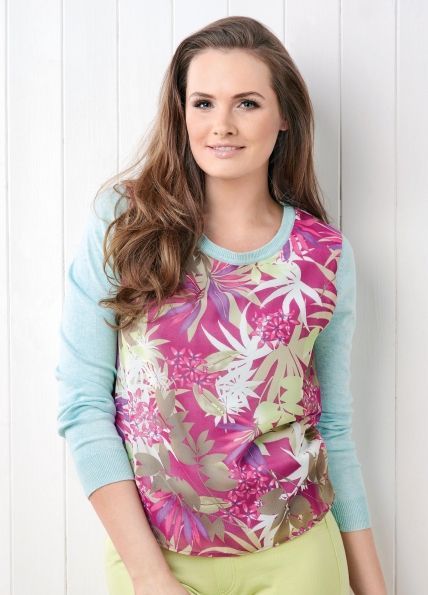 Last but not least, we had the Made to Measure Challenge. We were on the edge of our seats as the judges revealed that all four stitchers were still in with a chance of winning. As if that wasn't emotional enough, we couldn't hold back the tears when the Bees walked into the workroom to find their loved ones ready and waiting to model their red-carpet-ready jumpsuits. All four makes were absolutely incredible and we were so proud of each contestant.
As soon as we found out that the final challenge was focused on jumpsuits, we already knew what our next project was going to be. Chic, comfortable, and easy to wear, enter the Kiera jumpsuit! Whether it's the height of summer or the depths of winter, this garment is about to become a year-round staple for your wardrobe! Posner and Posner's one-piece offers a deep V-neckline, a gathered waist and comfortable loose fit. If you've never made a jumpsuit before then have no fear, because these instructions will have you mastering how to sew with facings, elastic, buttons and pockets in no time.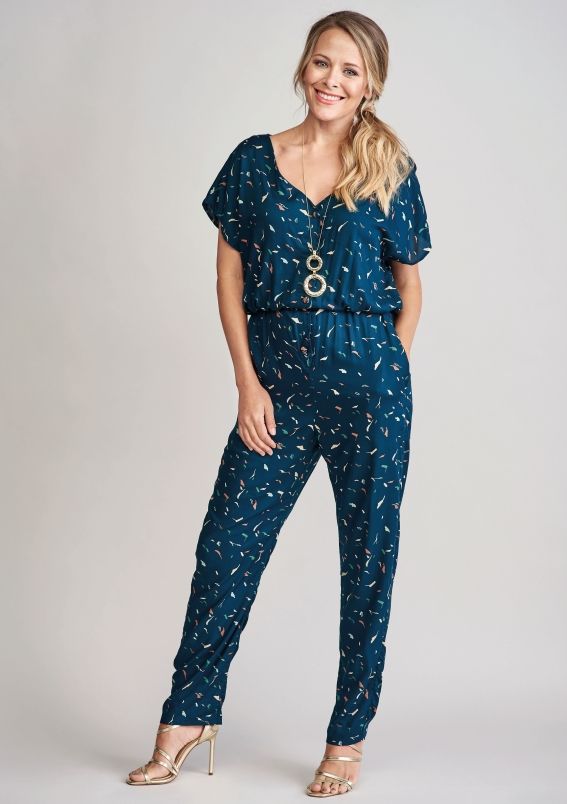 Once the jumpsuits had made their journey up and down the catwalk, it was time to bring back the eliminated contestants and prepare for the results to be announced. Although we would love it if everyone could win, we can all agree that this year's Queen Bee (no spoilers) was incredibly deserving – impressing us all series long with her eye for detail and unbeatable designs. All in all, it was the perfect end to the perfect series.
If you simply can't get enough of the Sewing Bee and would love to learn more about Series 8 CLICK HERE, you will also find profiles of all the contestants (helping you to choose a favourite) and links to all of their social media accounts. Plus, keep an eye out for our upcoming October issue where we will be sharing an interview with the winner.
Photo credit: BBC/Love Productions/James Stack