28 Apr
2022
Well it finally happened, episode one of The Great British Sewing Bee reached our screens and we couldn't have been happier to see the show's return. When you anticipate something for so long it is hard not to be disappointed when reality sets in, but episode one didn't just live up to our expectations it well and truly surpassed them!
New host Sara Pascoe did an excellent job of welcoming the 12 new stitchers into the sewing room. We loved her quip about wanting to surprise the group with fireworks but settling for a party popper when she was told the display would be coming out of her pay. And who could forget her hilarious crystal conversation with Annie. Esme and Patrick were also on top form - we loved it when Debra pointed out Patrick's talent for working out when someone is bluffing and her relatable confession that she'd lied about reading the entire pattern before grabbing her scissors - hey we've all been there Debs!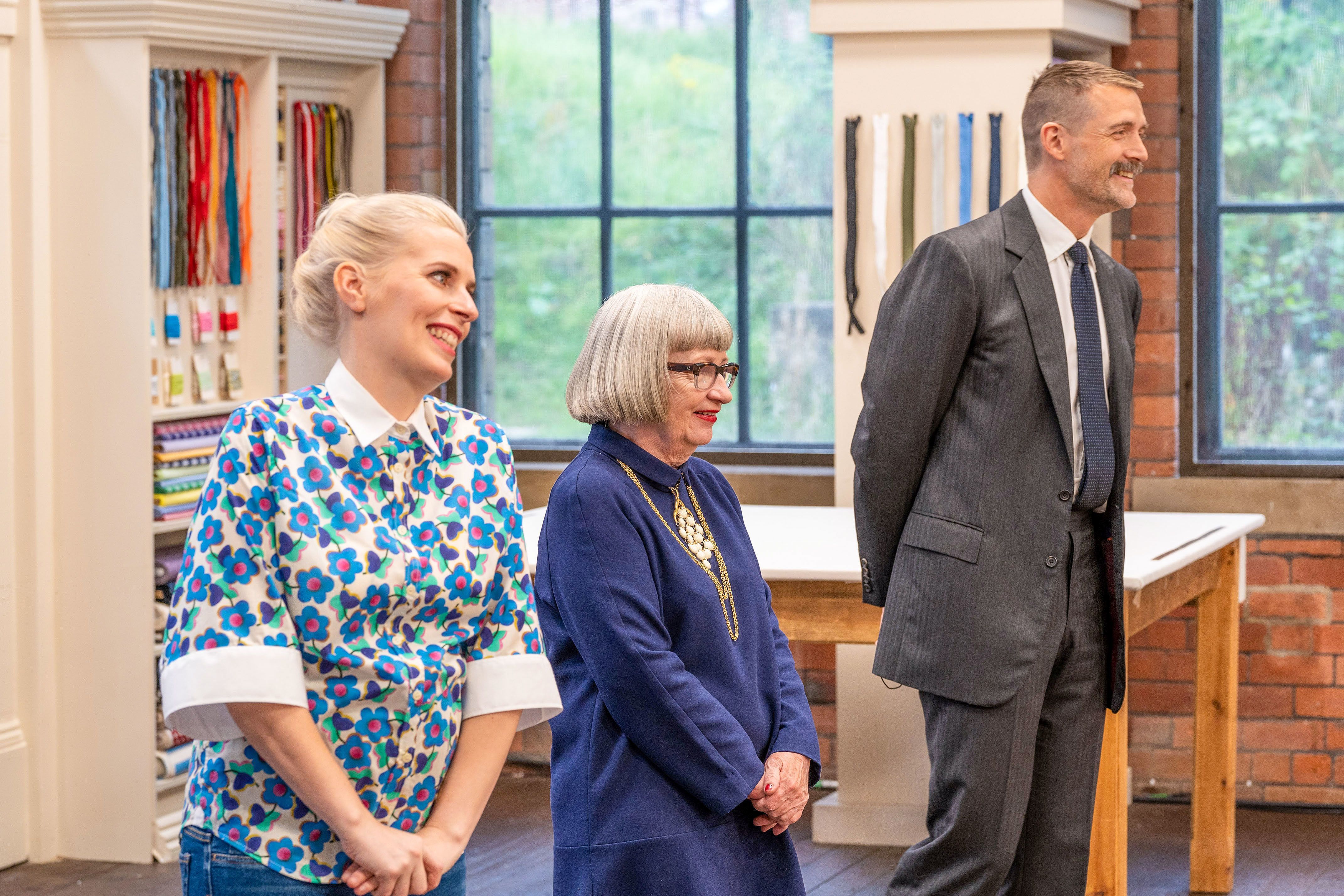 In this episode, Esme and Patrick tasked the stitchers with creating a capsule wardrobe across three challenges. Set in an historic woollen mill on the outskirts of Leeds, we were thrilled to see the haberdashery stocked with local Yorkshire Wool. This came in handy for the first Pattern Challenge, when the 12 contestants had to make a wool mini skirt, with piped patch pockets. An exercise in accuracy and symmetry, this was an excellent introduction to the high stakes stitching the Sewing Bee is known for.
When we were watching the stitchers hard at work, we couldn't help but think of our own A-line Panel Skirt from Amanda Walker. Slightly longer than a mini, so a safer choice for those of us who prefer a bit more coverage, this design is primed for patch pockets, so you can follow in the footsteps of your favourite group of sewists. What's more, this skirt has been created with wool felt in mind, so you even have the option of tracking down some traditional Yorkshire Wool and expanding your skill set.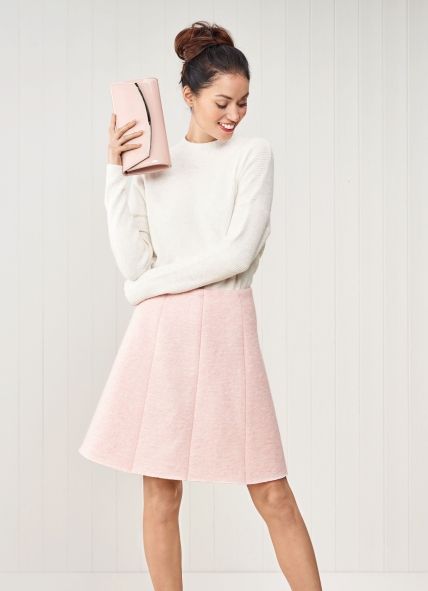 The Transformation Challenge saw the stitchers turning an item of loungewear into a glamorous going-out top and in just ninety minutes can you believe! If you haven't already watched this episode, be sure to keep an eye out for the winning design - we absolutely loved the colour combo and the stylish shoulder pads. Why not have a go at turning an old piece of loungewear into a show-stealing top that would be suited to a night out on the town.
This off-the-shoulder number from Amanda Walker could be a strong contender. Using less material than an average top, it would leave you with a little more room for mistakes and adjustments as you worked to get the most out of your loungewear. It also features an elasticated waist, so you could even repurpose the elastic used for the waistband of some of your worn out joggers - using it to produce a flattering fit that will take your top to the next level.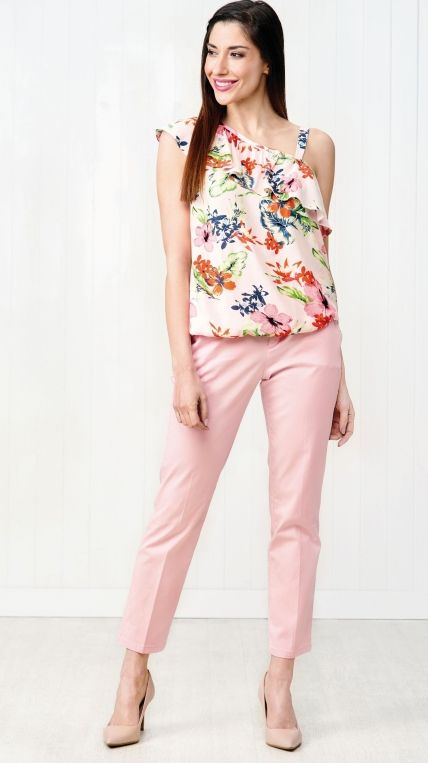 Hilariously dubbed 'the easiest dress to flash in' and described as 'the evening dress that most looks like a bathrobe' by Sara Pascoe, the wrap dress was called upon for the third and final challenge of this week's Sewing Bee episode. We loved Annie's African Floral Print dress inspired by her Grandmother and it was hard to take our eyes off Brogan's perfectly fitted gingham frock.
If you're hankering for your own classic wrap dress, this pattern is the perfect opportunity! Just as pioneer Diane von Furstenberg blazed a figure-flattering trail with her relaxed jersey hit, Amanda Walker elevates a modern classic with two metres of a playful polka dot knit. This delightful dress pattern is versatile enough to refashion into all manner of elegant shades and prints.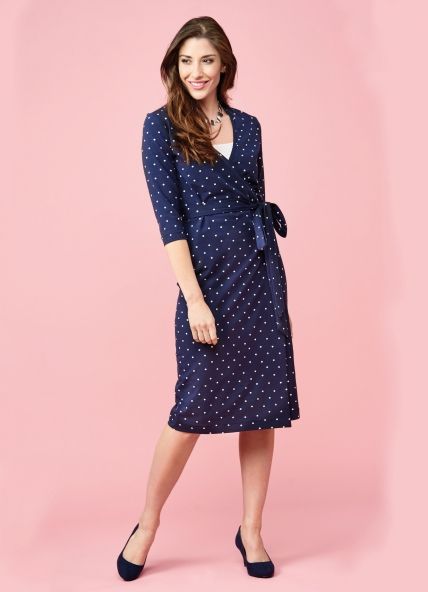 If you simply can't get enough of the Sewing Bee and would love to learn more about Series 8 CLICK HERE, you will also find profiles of all the contestants (helping you to choose a favourite) and links to all of their social media accounts.
Photo credit: BBC/Love Productions/James Stack