3 Sep
2021
#AD Sew Sew Sew and a Merry Christmas! We may have a few months left before the big day, but us stitchers like to get ahead - after all, we need plenty of time to sort through our stashes, peruse our pattern collections, and pull together our hand sewn offerings. If you are ready to get to work on your Yuletide preparations and welcome the opportunity of supporting small businesses, you are going to love this Christmassy countdown. Offering all the inspiration you need to get your gift giving sorted well ahead of schedule, the following guide is sure to get you in the festive spirit…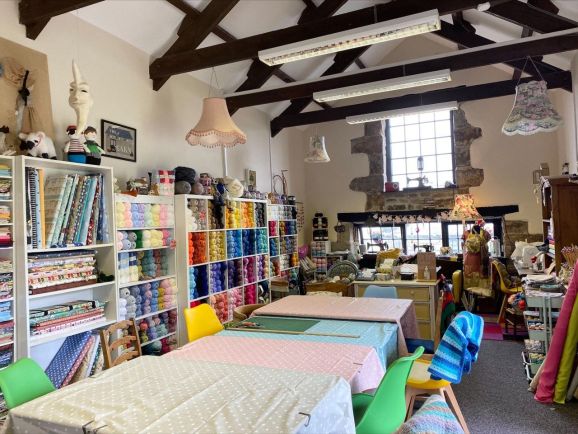 If you have big plans for your hand sewn presents this year, you will need to ensure the fabrics in your stash are set for the season. There is also time for you to partake in a sewing course - learning new skills or refreshing existing ones to ensure your presents are stitching perfection. The Barn is a haberdashery and wool supplier set in the heart of Cornwall. It specialises in patchwork and dressmaking fabrics, and also runs courses in sewing, offering everything from beginners' dressmaking through to intermediate patchwork. To explore The Barn's full range of handicrafts, including its fused/stained glass, pop over to its Facebook page or website.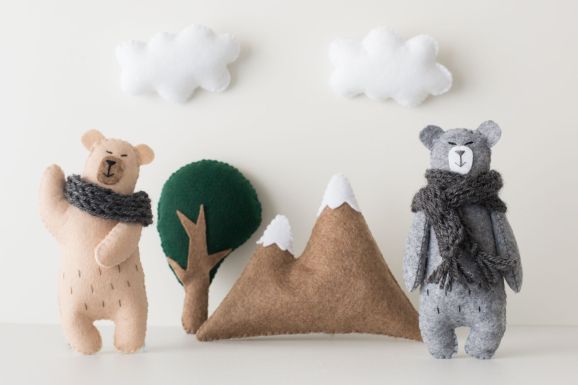 Can you think of anything cosier than a hug from this duo of friendly bears, each wrapped in a chunky knitted scarf? Included alongside these winter teds are patterns for a tree, mountain and clouds – perfect for imaginative play, or setting up a photoshoot for your new creations! Whether you have plans to surprise the little one in your life this festive season or know a big kid in need of a cuddle, you can't go wrong with a cute Christmassy project that can be treasured for years to come. What's more, if you are new to knitting, this is the perfect opportunity for you to explore a different discipline without taking too much of a risk.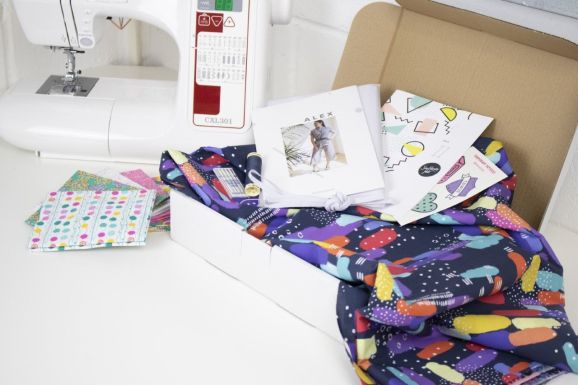 SewHayleyJane is the ultimate subscription box for beginners and experienced sewers alike! A box full of inspiration delivered monthly to your door, with each box containing beautiful dressmaking and craft fabrics as well as top quality haberdashery and sewing gifts from amazing independent businesses all curated around monthly themes. In addition to treating yourself to a subscription, you should also consider spoiling a lucky loved one - especially if they share your love of sewing. With this gift, the fun won't be over on Christmas Day, instead there will be a new treat every month.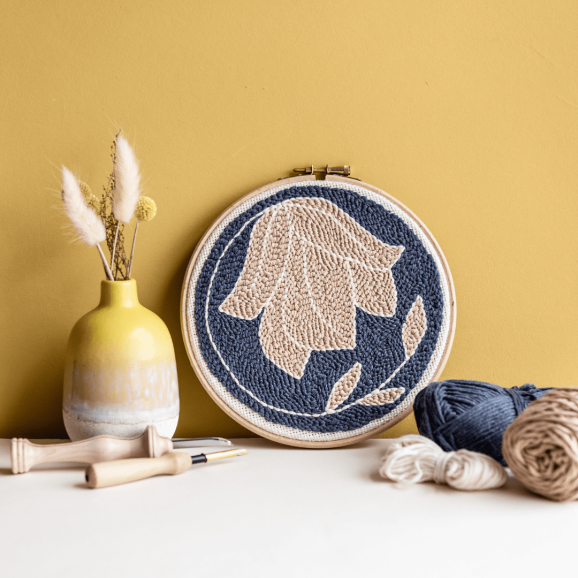 Another fantastic gift idea for your friends and family is a crafty kit. Anyone who is already creative will absolutely love this offering and anyone yet to discover their artistic flair will be treated to an easy lesson in making something beautiful from scratch. If you are searching for a strong starting point, this fabulous punch needle kit by Cloth Kits contains everything you need to make a gorgeous floral design. Suitable for beginners and those who have a penchant for quick results, it includes detailed instructions with step-by-step pictures. The tools come in a beautifully presented Kraft box, which features a printed cotton drawstring project bag.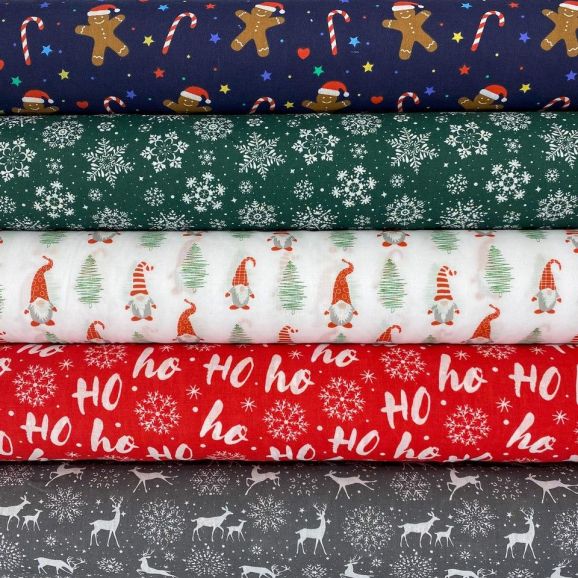 Wrapping your Christmas gifts in fabric is such a unique idea and one we would definitely recommend embracing this holiday season. The pliability of fabric allows you to cover odd shapes and eliminates tearing, providing you with beautiful results. Our top material recommendations are: cotton, polycotton and satin. A reusable and sustainable alternative to gift wrap that the recipients of your gifts are sure to love, this innovative approach is not to be missed. A range of gorgeous fabrics are available to order at Fabric Direct Online, so take your pick and get wrapping today!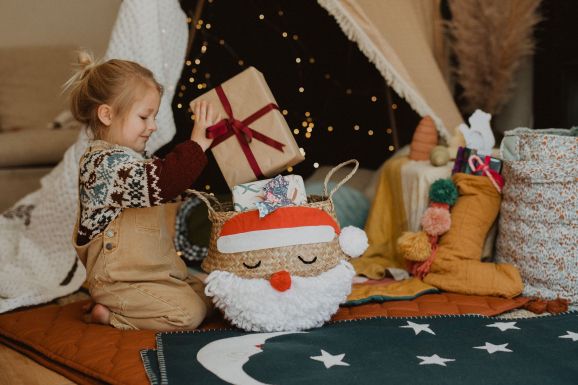 Sewing a ton of toys for your little one to open on the big day is great fun – we wouldn't blame you if you get a little carried away and make more than you have room for. That's why you shouldn't forget to add a fun storage basket to your shopping list, ready to home all those new cuddly companions. We love this Santa tote, complete with a fluffy yarn beard and pompom nose. This offering could also work for more mature family members who are still young at heart - just think it could be the perfect place to store their hand sewn accessories. Or, if you are buying for a fellow stitcher, wouldn't it make a wonderful home for their favourite fabrics!