12 Dec
2018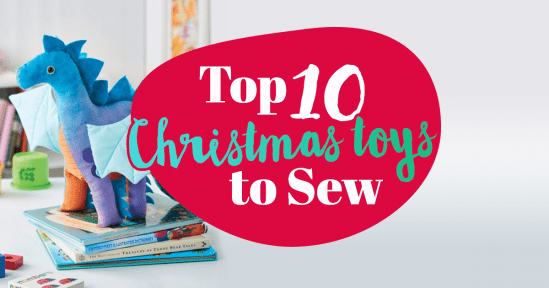 You've jingled those bells and decked the halls, but have you stitched any toys? Handmade gifts like the ones below are a treat to sew and to give, as they only take a few hours to whip-up and no one will be able to resist the adorable faces on these cuddly creatures! It's been tricky to whittle our mascots down to the most festive ten, but we're confident you'll love these.
Cute Penguin Pattern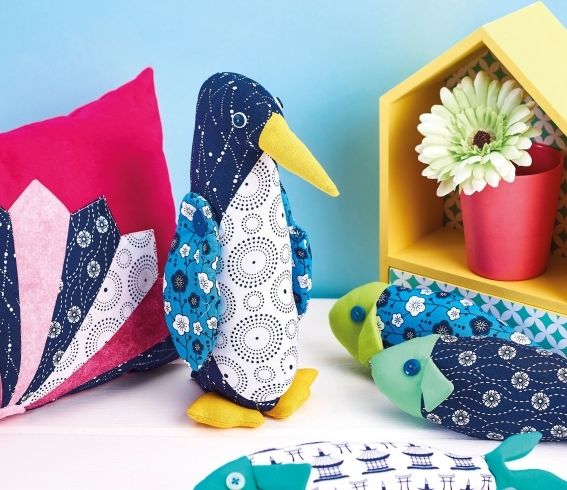 If you need a quick-and-easy gift to sew, you've come to the right place! Lovingly named by one of our readers, Percy the Penguin will make an adorable friend for a youngster – just remember to make the buttons kid-friendly, and you're good to go!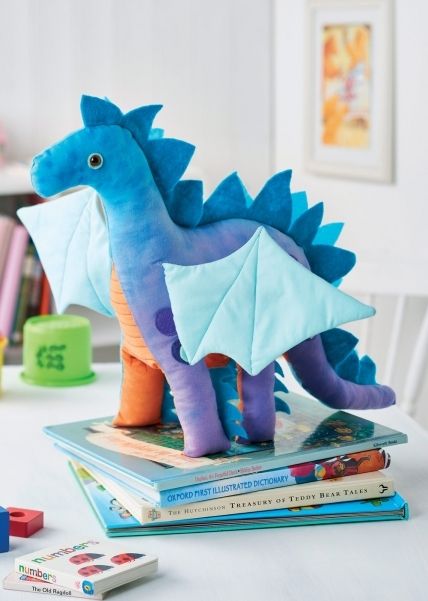 The John Lewis & Partners Christmas advert has arrived, which means that the countdown to Xmas is officially on! If you were inspired by Excitable Edgar and would like to sew your own beginner-friendly toy, then make Edgar's mischievous younger brother – Nigel the Dragon!

Sew Rudolf the Reindeer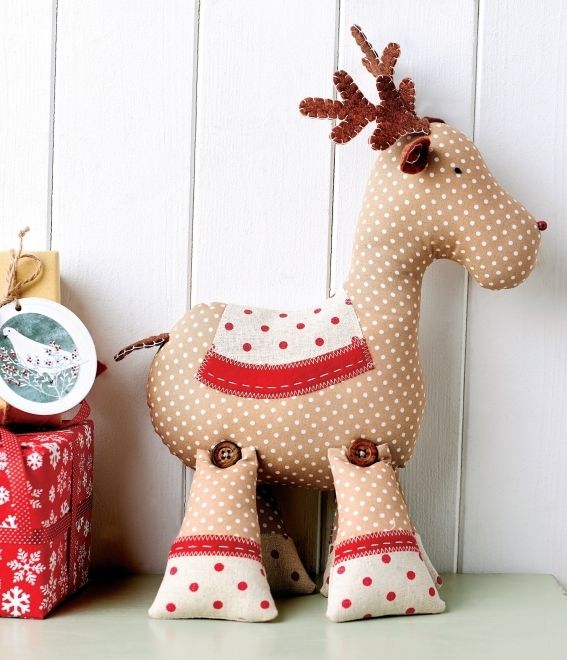 Roger the Reindeer might not be as well-known as his cousin Rudolf, but that doesn't mean he can't make your Christmas merry and bright! He's a lovely gift for a child or he can simply be used as a sweet festive decoration.

Free Reindeer Pattern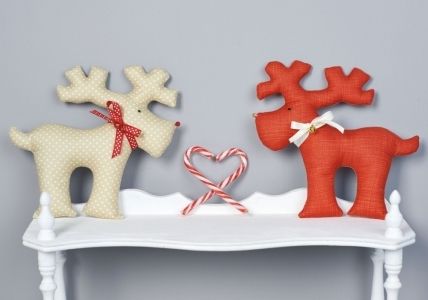 Hold your reindeer – because Louise Nichols' heirloom toys are about to become your favourite stitchy project! Made from just two pieces of fabric, coordinating ribbon, a bell and a bead, these reindeer are super simple to make!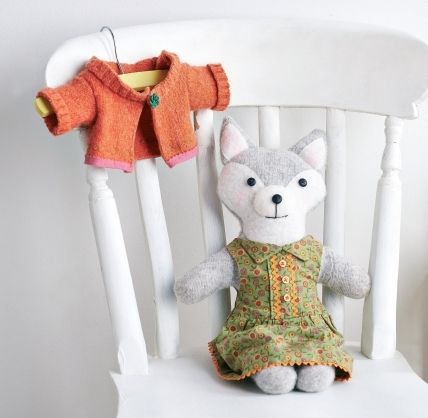 Your little one won't be able to resist Mrs Fox with her rosy cheeks, adorable cardigan and sweet dress! As for the adult stitching Mrs Fox, this project is an excellent way to showcase your upcycling skills as the outfit can be whipped up from fabric scraps.

Make Kid's Toys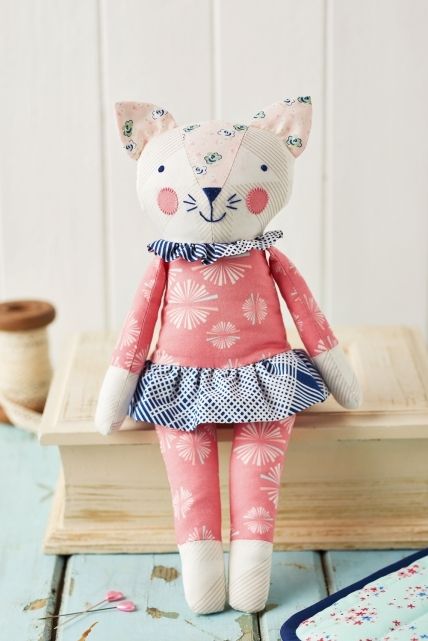 Create Cheryl Owens' cute cat as a companion for your little one. This sleepy kitty comes complete with a sleeping bag, plus you can add a personal touch by sewing her ruff and tutu in your loved one's favourite colour.

Sew a Teddy Bear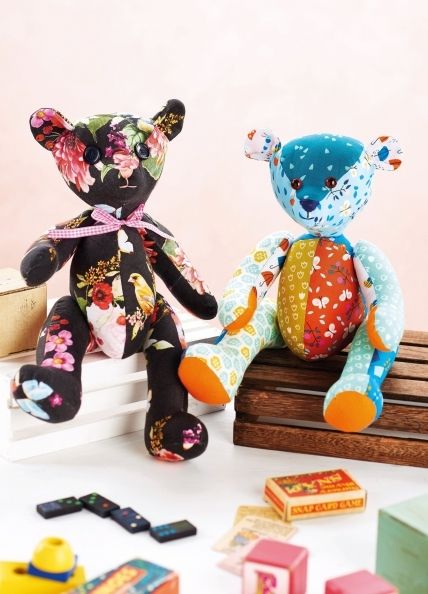 If you're looking to give a sentimental gift this year, grab the tissues, because you've found it! Preserve your child's most-treasured garments by using the fabric to make this vintage-style memory bear which can be passed on to future generations.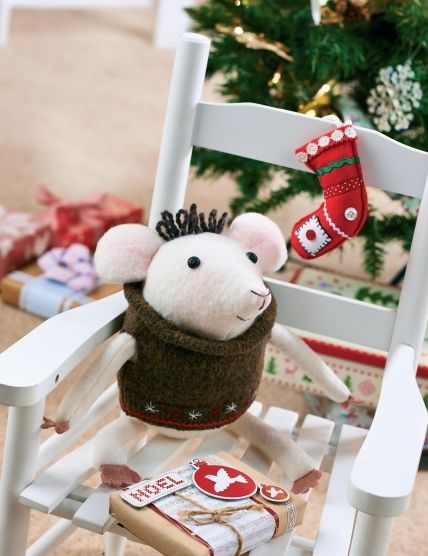 Complete with his festive stocking and woolly top, our adorable mouse is raring to go for Christmas jumper day 2019! This companion is super simple to sew, comprising of just two pieces: the head and body. Plus, you can even attach a piece of wire to his jumper and hang him on the Christmas tree as a decoration.

Doorstop Sewing Pattern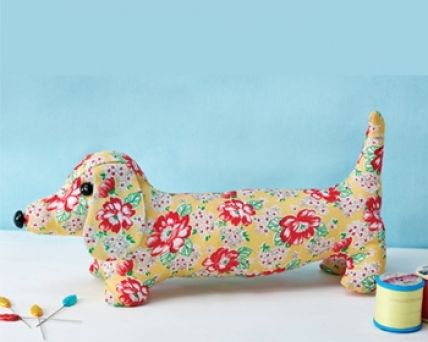 Dave the Daschund is one of Sew magazine's best-loved toys, and it's not hard to see why! You can stitch this cool pup for a child or fill the inside with sand to turn him into a doorstop for friends and family – no matter who you give Dave to, they won't be able to resist his charming face!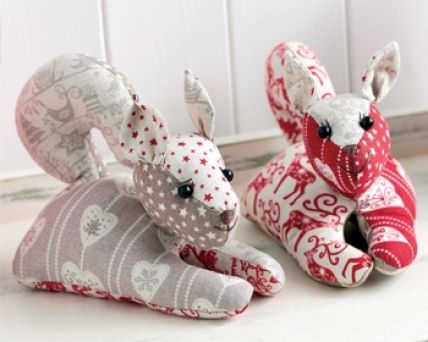 Our cute woodland duo will make a perfect gift, and will also have you practising the art of slow stitching. Mr and Mrs Squirrel can be sewn entirely by hand, making them a mindful project.






Step Into Silk
16 Mar 2021
#AD If you are looking to add a touch of luxury to your wardrobe, there is no better place to…