3 Nov
2020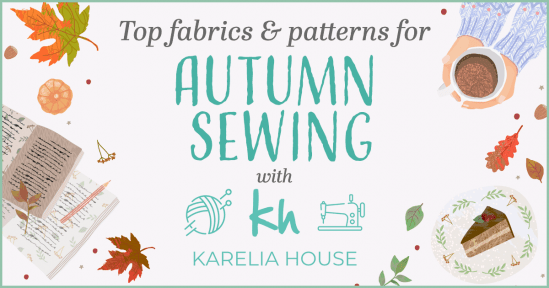 words by Shirley Shearer, owner of Karelia House Ltd - www.kareliahouse.co.uk
I have been sewing since I was at primary school and continued to make the odd garment throughout the years. When my daughter Sam went to university and joined the Officers' Training Corps, she required evening dresses for the many formal events, so out came the sewing machine again. But this time, it never went back in the cupboard, and the groundwork for Karelia House was laid.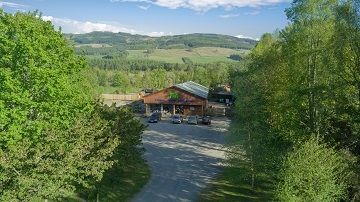 Karelia House evolved from a conversation with a talented crafty friend who said there was nowhere in Perthshire that sold quality yarns and fabrics. I happened to have showroom space in our underfloor heating premises, so decided I could give it a go. We quickly realised there was a market even in our very rural location in Highland Perthshire and we added a coffee shop to cater for our customers – all of our cakes, jams and soups are homemade, as it's important that our customers have an overall amazing experience when they visit. We discovered that crafters are willing to travel any distance in pursuit of their passion and if they bring a partner, then there is nothing nicer than a lovely cup of coffee and a delicious cake or some hearty soup to keep you going! What's more, we learnt that crafters like to see and feel what they are buying, so actually visiting us and making it a day out is hugely important.

We also have an online store and during lockdown we were happy to be able to help customers online and on the phone – it was lovely to hear how people were doing and what they were making. The calls certainly cheered us up! For my colleague Morag and I, our passion is now patchwork and all of the wonderful things you can make on a Brother embroidery machine. However, our other team members; Sam, Harriet and Sarah are more into dressmaking under the watchful eye of Tracy, our sewing tutor. There is always someone enthusiastic here at Karelia House to deal with any query you might have or even offer some inspirational ideas to start your sewing or knitting journey. Here are just a few autumnal favourites that we would love to introduce you to…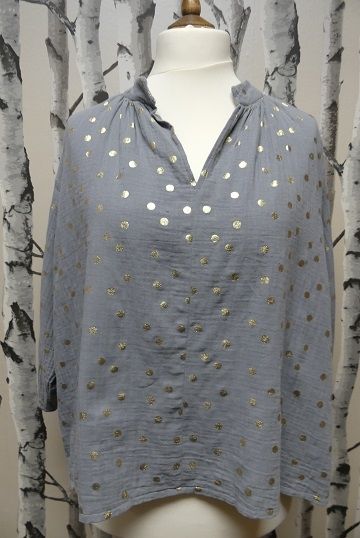 Fabulously light and comfortable to wear, we absolutely adore the Matcha top by Sew Liberated. All in a beautiful autumnal range with a little sparkle through it! This version has been made in Rico Crinkle Muslin.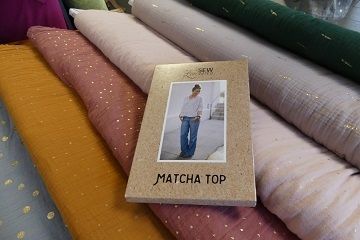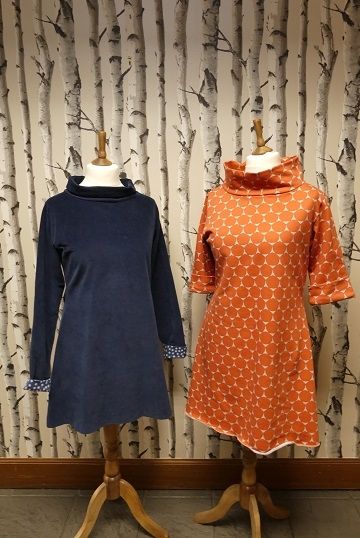 A favourite of Karelia House, take a look at the Coco dress from Tilly and the Buttons. This easy-to-sew pattern is very flattering in both the stretchy cord and jersey, and can be dressed up or down for brilliant results. The dresses pictured have been made in stretch cord and jersey, both from Hantex.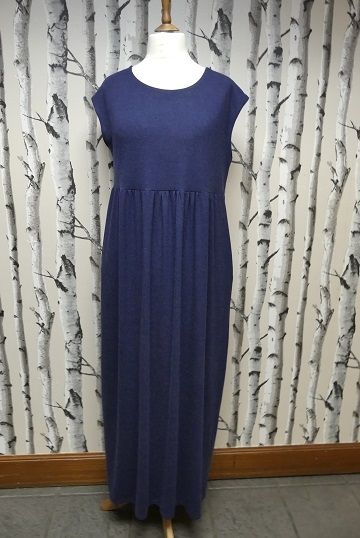 If ever there was an easy dress to wear, it has to be the Montana Midi dress by Style Arc. Again, this can be dressed up or down with help from a selection of simple accessories. We doubled the top part of the garment, allowing the dress to sit so beautifully. It has been made in Hantex stretchy jersey which comes in a range of lovely autumn/winter colours.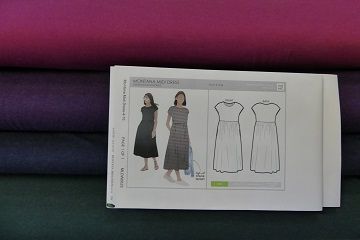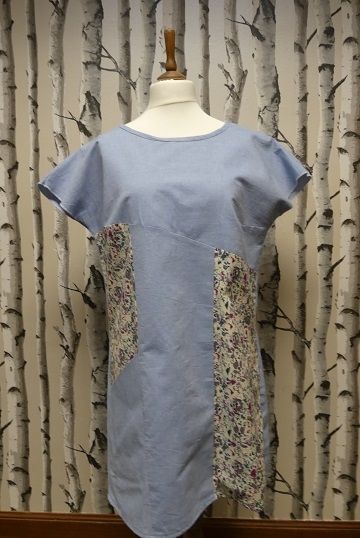 Everyone needs a denim dress, and this Sew Different pattern allows you to create your own unique design using different panels. Simply add in a bit of colour with help from some fabric in your stash.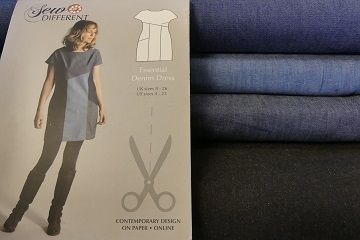 Designed by Megan Nielsen, this is a fabulously versatile pattern for an easy-to-wear top. We opted for lovely blues, as they are in trend at the moment and are the perfect choice when making something light and fresh to wear.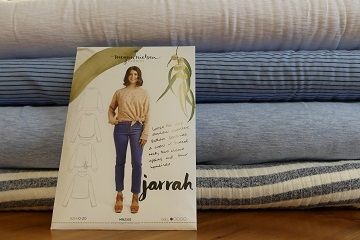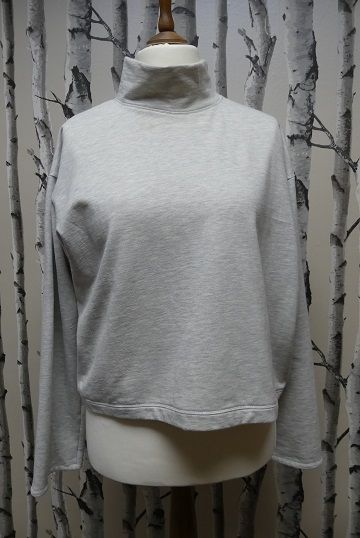 The Nora top is another favourite by Tilly and the Buttons, as it can be made in a day. This pattern lends itself to so many different fabrics, knit, jersey or stretch velvet. We love our cable jersey!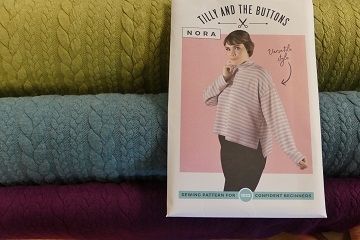 ...
At the end of 2019, we opened our beautiful Karelia Lodge which is our two-bedroomed holiday lodge which has uninterrupted views across an open field to the where the Rivers Lyon and Tay join. It is available for rent throughout the year and we can arrange for a sewing machine or any craft to be available for our customers.
We're part of dog-friendly Perthshire so as there are loads of amazing walks right on the doorstep, often our customers can spend a whole day at Karelia House. As a top Brother retailer and family business, we pride ourselves on the level of support and advice we offer to our customers on sewing and embroidery machines. There's a huge selection of fabulous yarns from West Yorkshire Spinners, Rico, Sirdar and Sublime, plus we're a Rowan Flagship store.
There's so much more to do in this part of the world – Highland Safaris for trips on the hills and the loch, a beautiful golf course right next door and in Aberfeldy the award winning bookshop - The Watermill, and lots of other niche businesses as well as every outdoor sport imaginable.
Karelia House, Scotland's premier craft destination, is set in stunning Highland Perthshire on the banks of the rivers Tay and Lyon. Known as a crafter's paradise, it stocks an impressive range of fabrics and batiks, along with an abundance of yarns from merino to Tibetan Yak and lots more in between! If you would like more information about Karelia House, access to an incredible online store and to stay up to date with all of the latest, visit kareliahouse.co.uk.

101 Guide To Grading
11 Nov 2020
The fashion industry has started to rewrite the rules when it comes to the one-size-fits-all formula, by embracing women of…

Top 5 Indie Patterns
19 Nov 2020
If you are searching for sewing inspiration, look no further than this fantastic collection of patterns from independent designers. From…



Top 5 Indie Patterns
19 Nov 2020
If you are searching for sewing inspiration, look no further than this fantastic collection of patterns from independent designers. From…