5 Oct
2020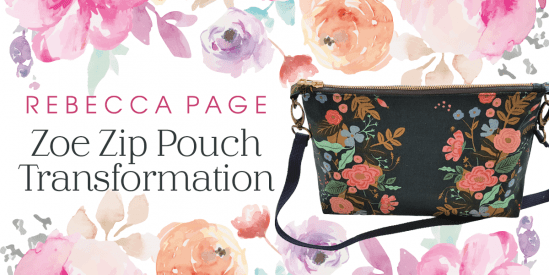 Adding to the versatility of the super-cool, and super-practical, Zoe Zip Pouch sewing pattern from Rebecca Page, this hack shows you how to make it into a crossbody sling bag or handbag, by adding extra hardware and a strap.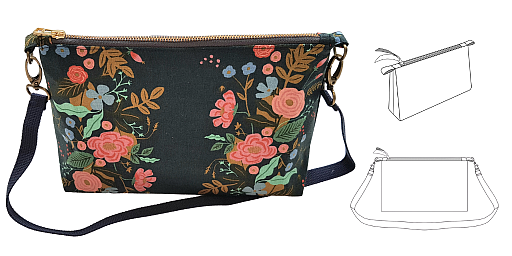 This is a quick, easy hack and you don't need to change any pattern pieces to make it work. Just add a few things and you have a fun, new bag. You can make these changes to any size Zoe, but the large and extra-large will be the most bag-like. You can join the free Zoe Sew Along for more hints and tips.



Step 1: Gather Your Supplies
Print out your pattern pieces (making sure to include the tab pulls), grab your fabric, interfacing, zip, and matching thread. You will also need:
2 x D-rings/keyring hardware
2 x 1/2-inch lobster/swivel clasp hardware
Whatever you're going to use as a strap

Step 2: Sew Your Zoe

Follow the tutorial step by step, until you get to step 2.3. Before you attached the tab pulls to the zip tabs, loop a D-ring or keyring through, fold in half and pin. Then carry on as per the instructions from step 2.4. The only difference here is that you will now have rings to which to attach your strap.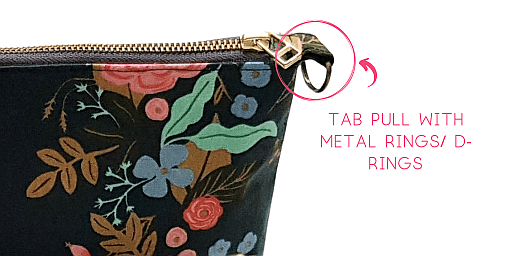 Step 3: Stitch your strap
This is the extra fun bit! There are a host of different ways to attach your strap, and even different things to use as straps. The first thing is to have your strap ready. If you are sewing one up in the same fabric as your Zoe bag, cut a length as long as you would like, and as wide as the tab pulls pieces. Follow the instructions 2.1 and 2.2 for the tab pulls, but on your longer piece of fabric.

Step 4: Secure your strap

Next, finish off the raw edges by folding each end down 5mm (1/4 of an inch) and stitching in place. Slide one end through the swivel clasp, fold over a section of fabric to secure the clasp in place and pin. Stitch a rectangle through all layers. If you're using webbing or an existing piece of strapping, loop through the rings and secure in the same way. Repeat on the other end. Attach your strap and sling your new Zoe bag over your shoulder! If you're using a decorative chain, attach and you're ready to go!

That's it! Easy peasy lemon squeezy.
Hacks galore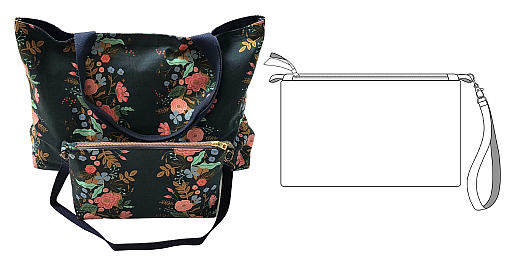 There are other twists on this hack you can use to make your Zoe unique! You could add handles to turn your Zoe into a zip-up tote, patch pockets on both the outside and the inside for extra storage, and a single wrist strap for a cute clutch. Happy hacking!





Last Minute Christmas Gifts
3 Dec 2021
#AD It's finally December and with Christmas just around the corner so begins the mad rush to get all of our…