4 Sep
2019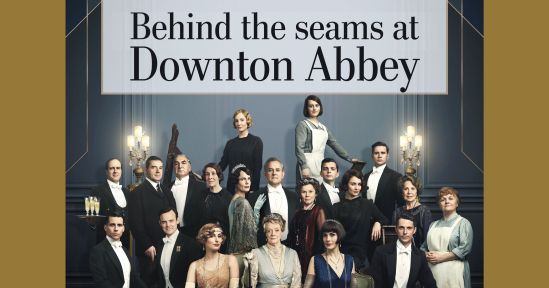 After four years of waiting and endless rumours later, we can confirm that it's official – Downton Abbey is set to return in cinemas on 13th September 2019! So join us, as we give you an insight into the upcoming film, and go behind the scenes with the series costume designer Susannah Buxton to look back at some of the most iconic outfits from the show.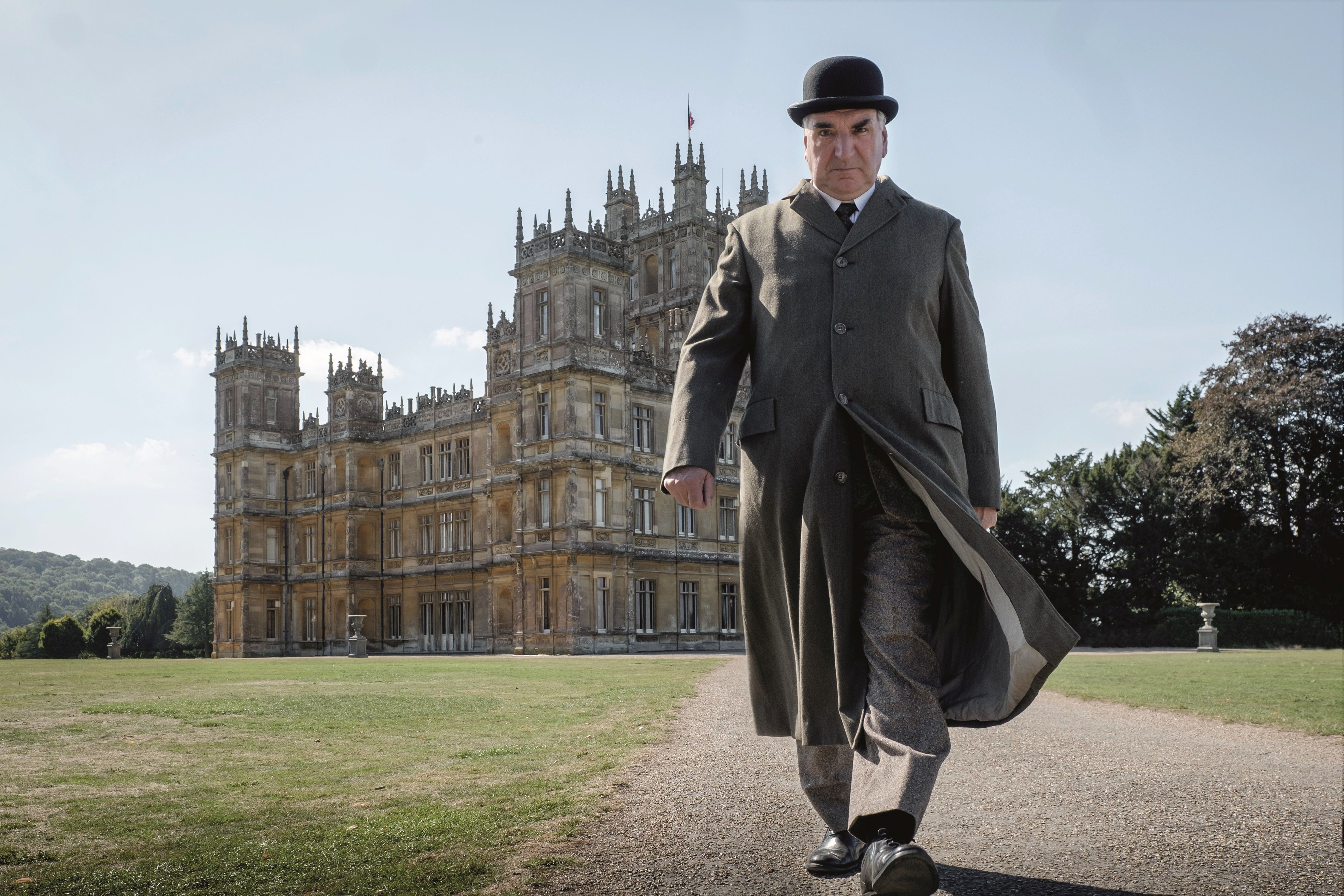 A Royal Welcome
The final episode of the series, which aired on Christmas Day in 2015, saw happy endings for the majority of the Downton Abbey cast: Edith married Bertie, Mary revealed she was pregnant with her second child while Anna gave birth to her first, plus Henry and Tom went into business together. And of course, the last word went to the quick-witted Violet Crawley, played by the ever-brilliant Maggie Smith, who rang in the New Year with a final nugget of wisdom: "It makes me smile, the way every year we drink to the future, whatever it may bring." To our delight, it's been confirmed that most of our favourite characters are set to return for the film, and thanks to the trailer, we know that the tenants of Downton will be hosting a right royal visit!
Time For Change
Unlike the Downton Abbey movie which is set in the late 1920s, the series spanned a multitude of significant historical events which not only reshaped the world, but also the wardrobes of the Downton inhabitants, both upstairs and down. The much-loved series began with the sinking of the Titanic in 1912, followed by the First World War, Spanish flu, and the Suffragette movement, then finally ended on the cusp of 1927, where the closets of Britain were influenced by the Roaring Twenties outfits that made their way from across the pond. In these 15 years, the fashion of the era adapted dramatically in response to these events, a change that was captured by costume designer for series one and two Susannah Buxton, who is here to give you VIP access into the dressmaking world of Downton.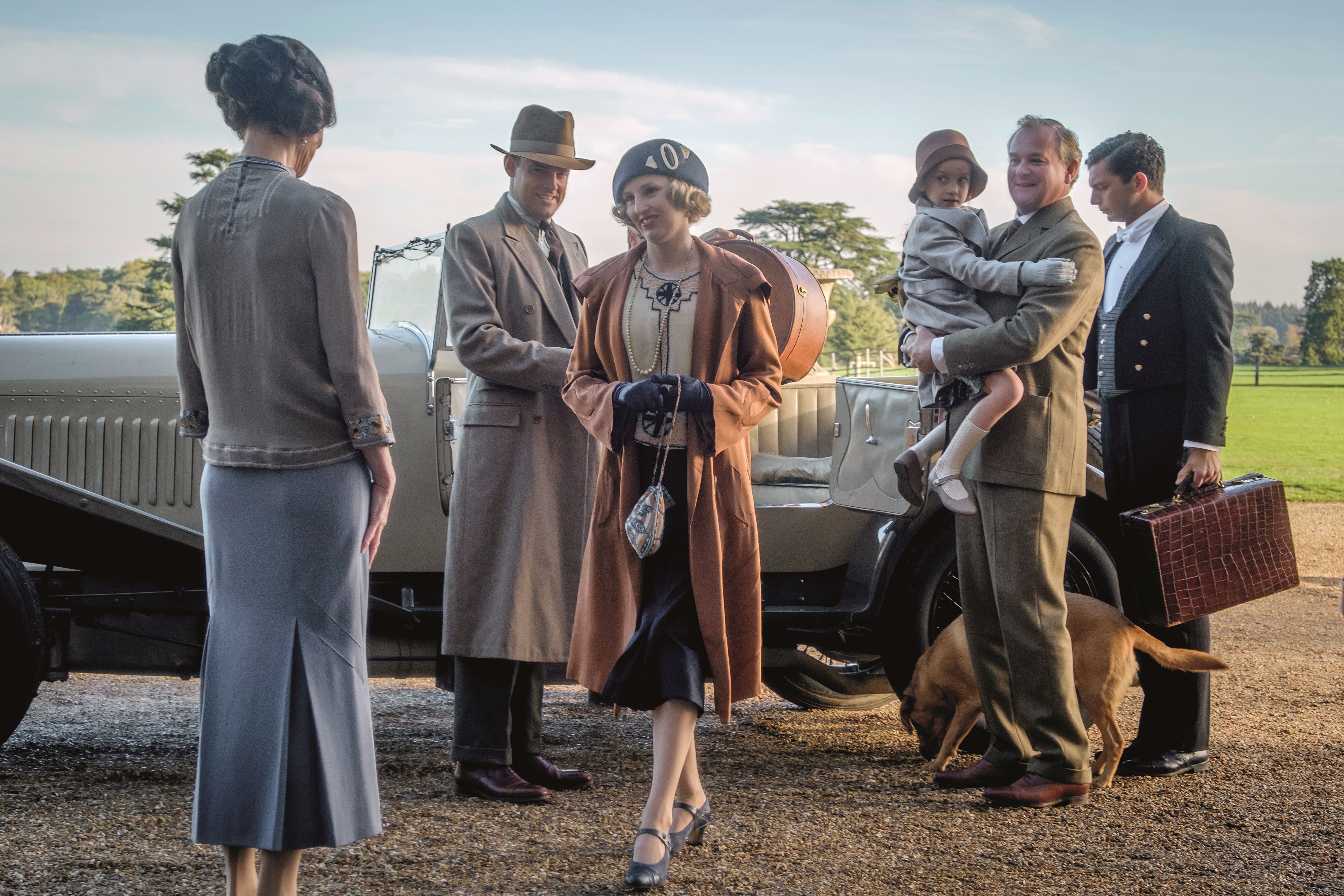 Backstage Pass
From ruffles and fancy frills to revolutionary ensembles, Emmy award-winning costume designer Susannah had a mammoth task on her hands when charged with creating authentic garments for the show: "The whole process was quite complex, as you can imagine! It started with reading the script and breaking down the numbers and details of each costume that was required. Research is vital at this point; even if I have worked in that period of history before, I still visit costume collections in museums, look at paintings in galleries, read books and of course, use the internet, too. I collated the information to decide on a colour palette for the principal costumes, then sampled fabric and spoke to makers, either in costume houses or with people who work from home. I then designed mood boards for each main character and discussed the ideas with the director."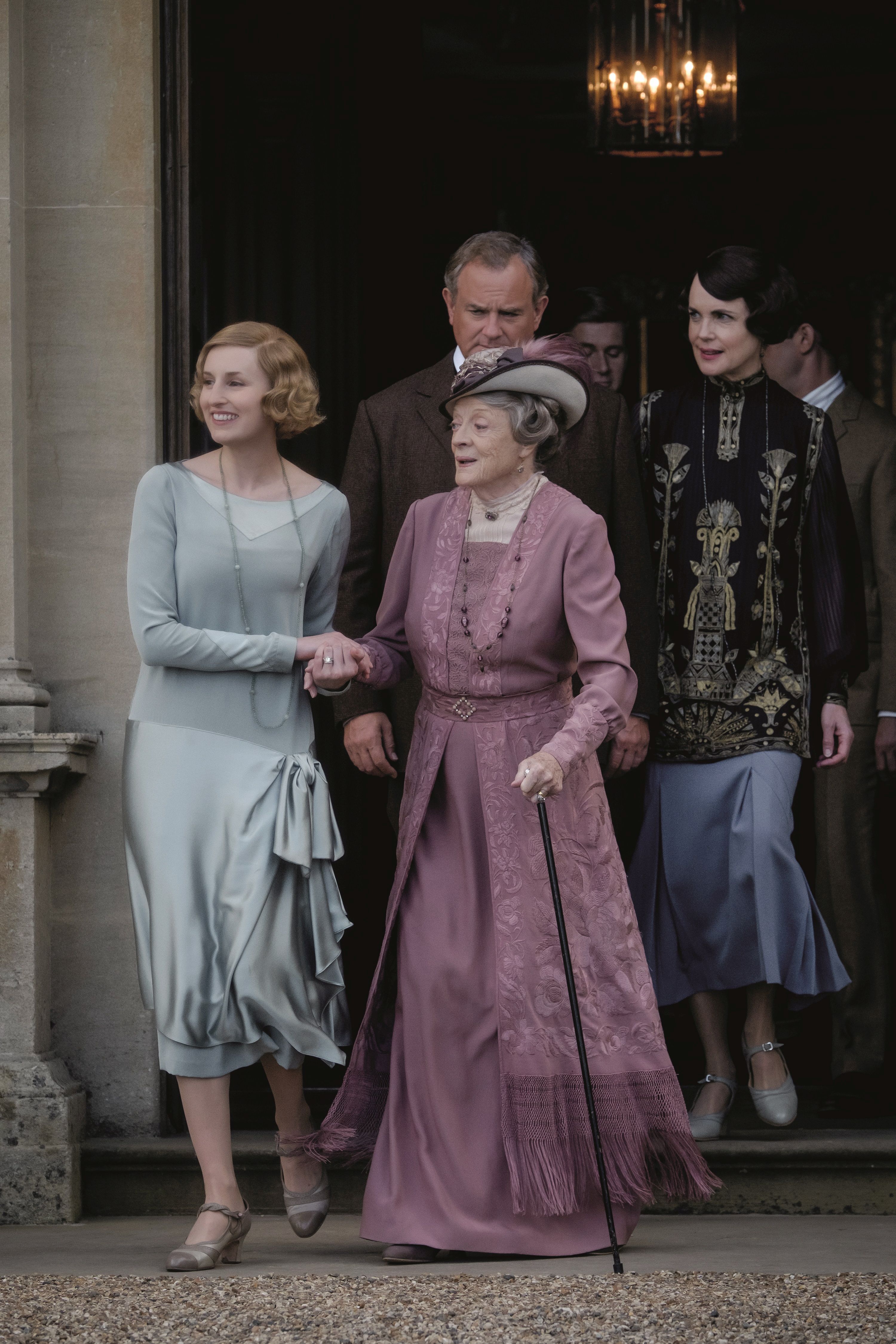 "Next, it was time for the fittings with the cast to begin; it can take up to four or five attempts with each actor to make a bespoke costume, but only two or three if hiring and altering existing ones. These fittings include everything from the hats and jewellery to the footwear and garments for all members of the cast. The three sisters in Downton were a gift for any designer – they were such a pleasure to dress! The silhouette for 1912 is long straight skirts, high waists and wide hats, all of which perfectly suited Michelle (Mary), Laura (Edith) and Jessica (Sybil). They also approached their wardrobes with such enthusiasm and interest, and that wonderful experience was all mine."
Voting For Revolution
The Downton Abbey series showcased significant changes to fashion, which was spurred on by the onset of the First World War and the rise of the Suffragette movement that shook up the social order. This meant a shift away from heavily corseted outfits to more relaxed fits, shorter lengths and high waists, which is a change Susannah was conscious of when designing for Downton. "In the short years leading up to the war, period drama costumes are often visually overlooked. This means that the outfits
usually go from being heavily boned and multilayered to nurse's and soldier's uniforms, without addressing the period in between when fashion was adapting rapidly – these years are said to be the start of modern fashion. During this time, boned corsets were in decline in favour of longer ones which gave women a much softer silhouette and more freedom of movement."
The rebellious Lady Sybil was at the forefront of this change, in an outfit which revealed a strong sentiment for women's rights: "The most iconic piece I made, which still travels the world in exhibitions, is the harem dress that Lady Sybil wore – it's one of the costumes I am most proud of!" says Susannah.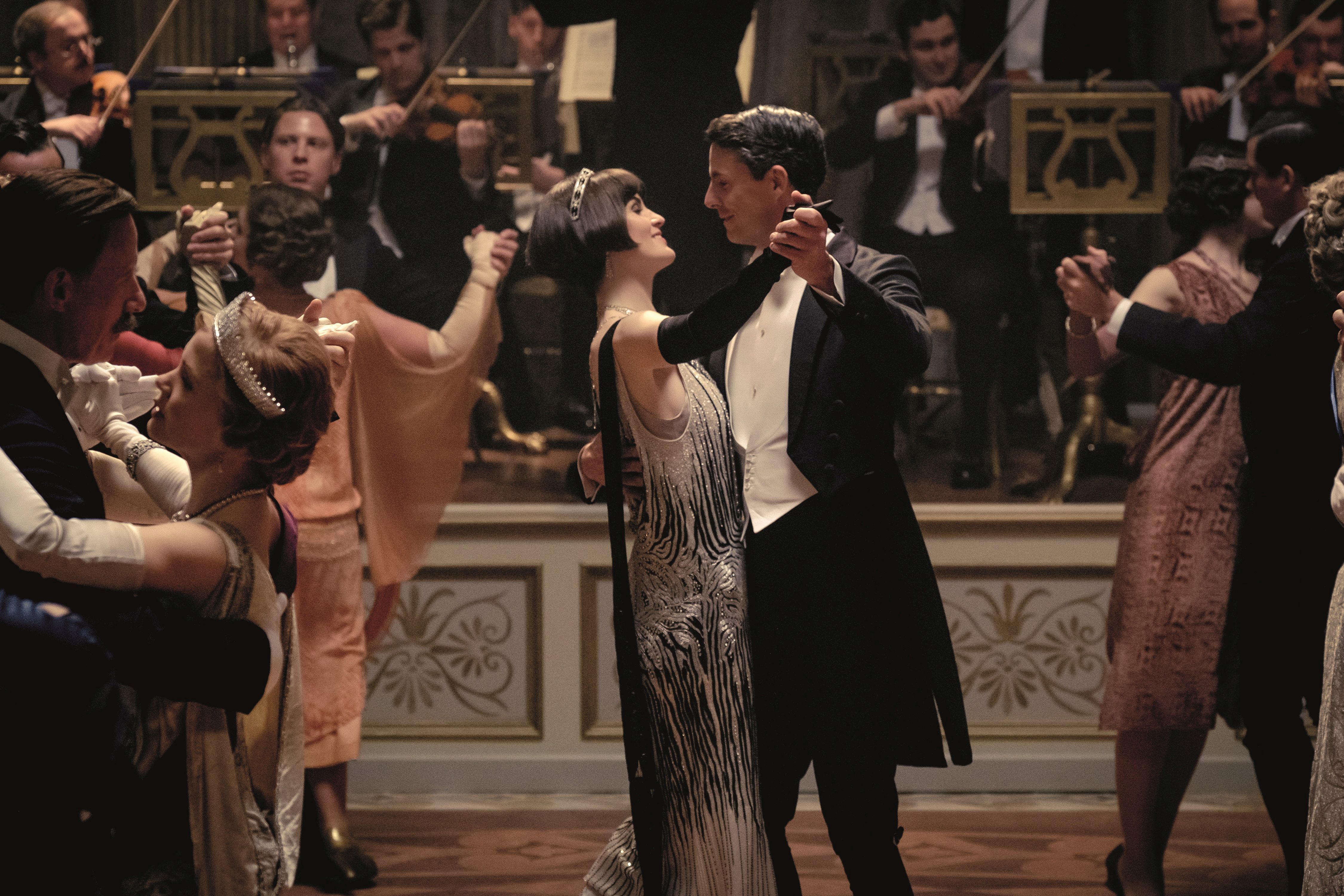 Sustainable Sewing
Although some drama's have a generous budget, none of them can afford to make all of the principal costumes, let alone the entire supporting cast and crowd. So where do they come from? Susannah reveals all: "They're from an extensive and wonderful range held by the world-renowned costume houses we have in the UK. They run a form of recycling that, of course, has always gone on with clothes through generations – good fabric is never wasted! Principal costumes that are made from scratch will be kept on embargo until at least a year after the show has been screened, then as long as they are not wanted for an exhibition, they will go back into stock to be used for future projects."
Feeling inspired to start making your own period costumes? Susannah tells you where to begin: "Before you do anything else, I'd recommend you look through these top reads: Patterns of Fashion: English Women's Dresses and 17th Century Men's Dress Patterns." So, refresh your memory and rewatch the Downton Abbey episodes, then check out the Downton Abbey showtimes once it's released on 13th September!
Image credit: © 2019 FOCUS FEATURES LLC. ALL RIGHTS RESERVED