From the new Bernina 3 Series, this handsome model is designed by the famous American singing quilter, Ricky Tims.
£850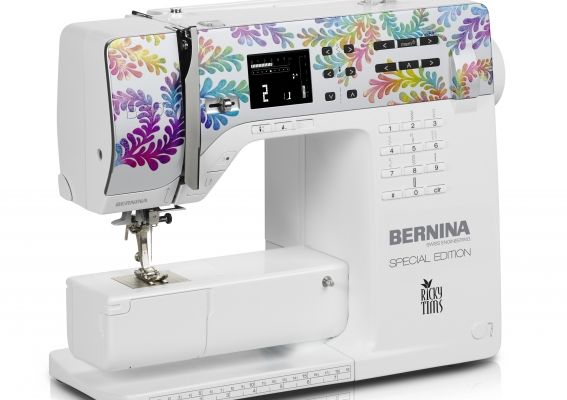 Key Features
191 stitch patterns
Two alphabets
LED lighting
30 stitch memories
Nine needle positions
It offers a total of 191 stitch patterns including two alphabets and memory buttonholes, perfect for exploring your creative potential. The LED lighting system illuminates the sewing area and the high contrast display makes stitch selection easy. There are nine needle positions for optimum accuracy and slide speed control means your stitching will never run away with you. The securing stitch button will save you time and start stop button allows you to work without the foot pedal.
Get yours today...