Elna New Lotus New for 2012, the legendary Lotus machine from Elna has been remodelled to create the New Lotus.
£669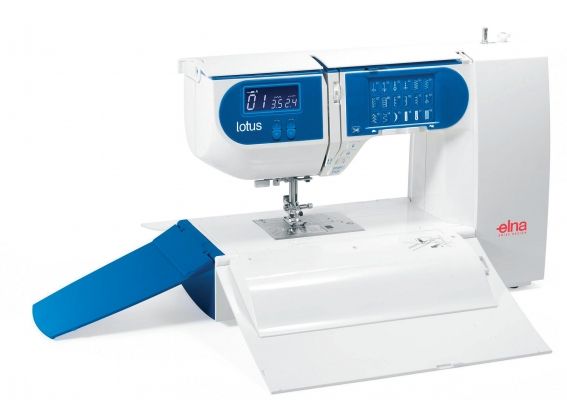 Key Features
18 stitches
Hard protective shell
Cover folds down at the touch of a button
Two interactive touch screens
Concealed spool loading system
Central needle bar
Lock stitch feature
• Built in storage
The original 1968 model was sold to over one million customers and it is still the only sewing machine displayed in New York's Museum of Modern Art. This fully computerised version is packed with innovative features that will be sure to impress, just as its predecessor did all those years ago.
Get yours today...