The Opal 690Q from Husqvarna Viking is a fully computerised model which offers extra-efficient features and plenty of built-in assistance to make sewing a joy.
£799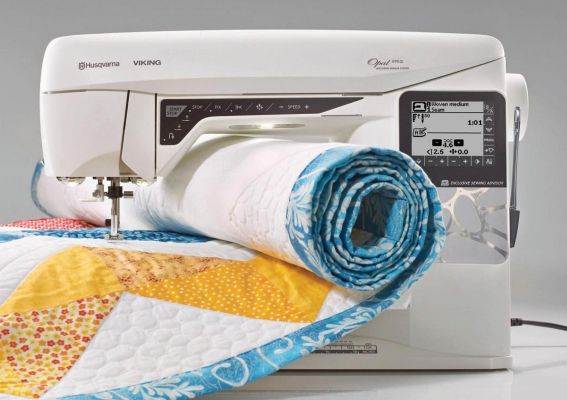 Key Features
Fully computerised,
Exclusive sensor system,
Touch screen,
Generous sewing space,
Electronic self-adjusting thread tension,
Automatic thread cutter,
The exclusive sewing advisor optimises stitching with automatic settings, while the sensor system technology automatically senses and adjusts as you sew any thickness of fabric for perfect feeding. There's an extra-large sewing surface and long arm for larger projects including quilts, plus there are 208 stitches included for endless creative opportunities. Other innovative capabilities include a start/stop button, automatic thread cutter, handy touch screen and electronic self-adjusting thread tension. A range of accessories also come as standard, plus buttonhole, blindhem, zipper and edging feet.
Get yours today...