5 Sep
2018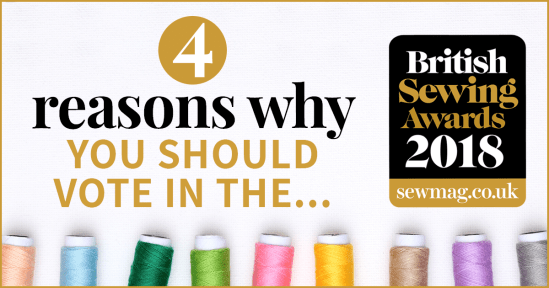 Don't miss out on the chance to vote for your stitchy favourites! The British Sewing Awards is run every year by Sew magazine, and they're made up of three stages: the nomination process started in May, when you, the sewing and haberdashery community, nominated your go-tos in seven categories. This was then shortlisted, and we're thrilled to reveal that the leading lights you've been loving and using are being put to a vote right now, along with bonus categories hand-picked by our expert panel. Finally, the overall winners will be announced at the beginning of 2019! Sounds like fun, right? If you're not already convinced, here are four reasons why you'd be totally bonkers not to get involved!
Goodies!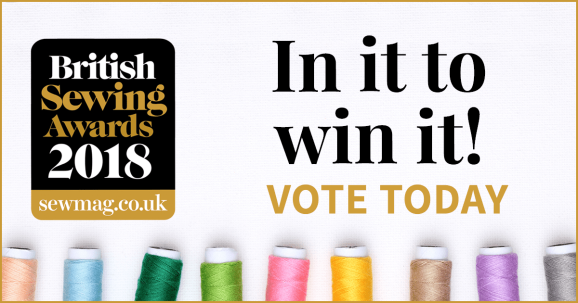 Prizes are as good a reason as any to enter a competition! Tell us who your favourites are in a whole host of categories and you'll automatically be entered to win one of five amazing sewing prizes courtesy of Create and Craft. Click here to see what stitchy treats you can get your hands on!

Have your say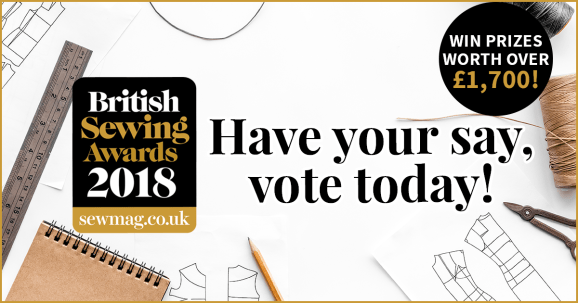 Your input really does make a huge difference. As well as recognising the most successful names in the industry, the awards also celebrate independent stores and bloggers. To win in one of the categories is an incredible achievement, as they're voted for by those whose opinions matter most – the sewing community! So, what are you waiting for? Get involved and stand by your favourite today.

Star-studded experts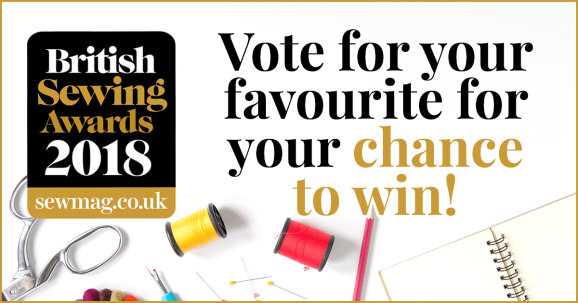 We don't mean to brag, but there are four incredibly talented judges taking part in this year's British Sewing Awards. The first is Frances Tobin, independent pattern designer and founder of The Maker's Atelier; the second is our regular columnist and The Great British Sewing Bee star, Stuart Hillard; we also have Hannah Read-Baldrey, stylist and best-selling author of Flowerbomb!; plus Wayne Hemmingway MBE, award-winning designer and founding member of The Festival of Making.

Super quick and easy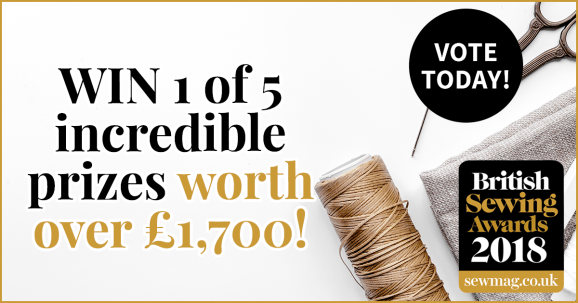 When we say voting only takes two minutes, we really mean it! You can cast your votes online here, or you can send your completed form found in our October issue to the Sew HQ team – easy peasy!