1 Oct
2019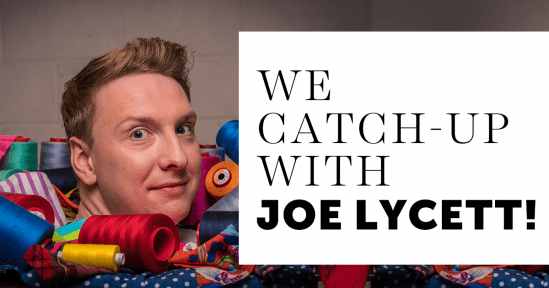 We weren't sure what to expect when the comedian stepped into the shoes of Claudia Winkleman to host the Sewing Bee, but it's safe to say we've fallen in love with Joe Lycett, along with his sparkly jackets, bright nail varnish and witty one-liners! We had a catch-up and a cuppa with Joe to get to know a bit more about him, and find out all about how he settled in to the show.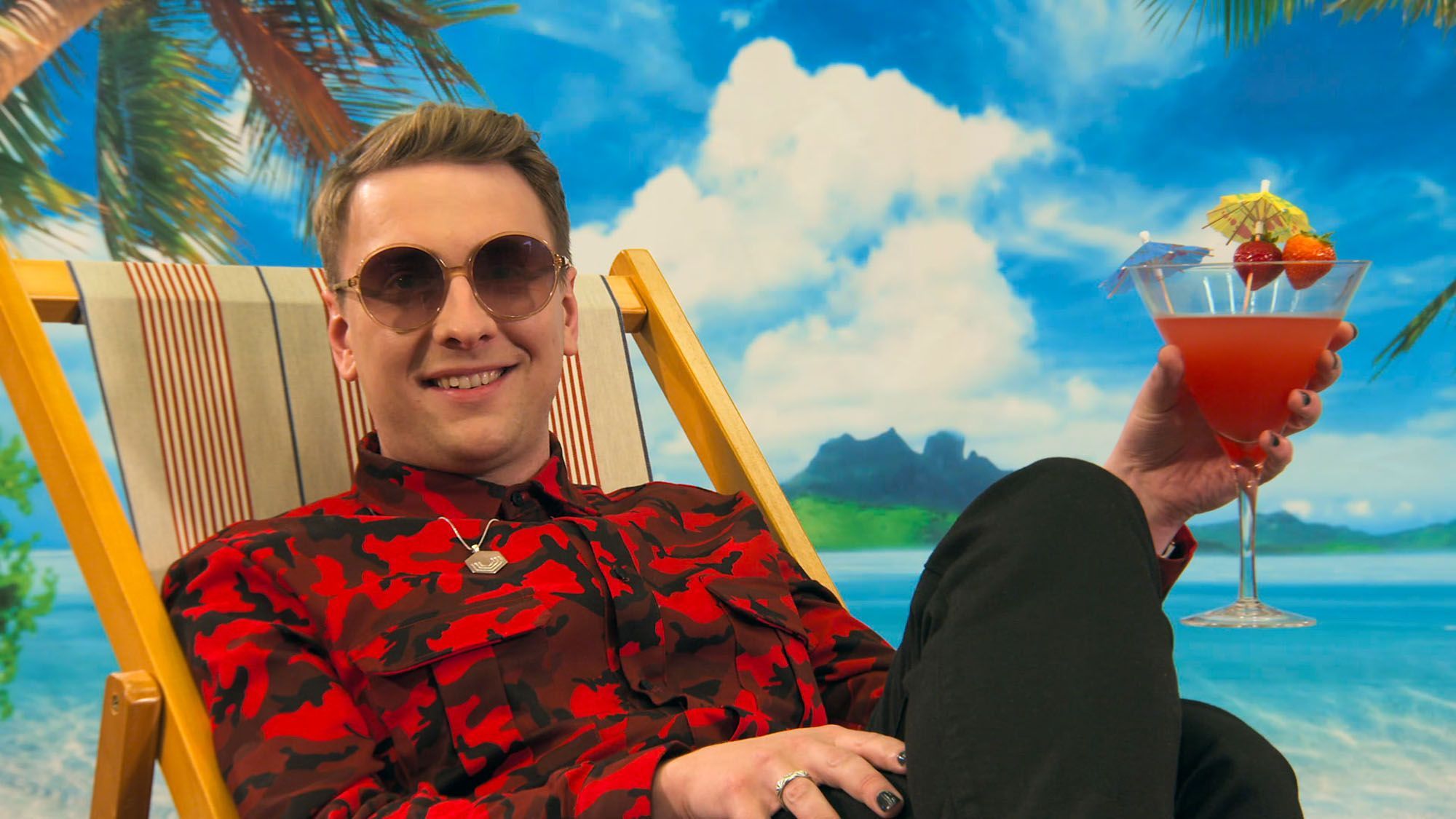 Joe has made his mark in the world of stand-up comedy with three tours under his belt and a whopping Instagram following of over 608K, and since hosting the fifth installment of the Sewing Bee, Joe's fame in the stitching community has certainly increased, too. But it seems many fans are still fawning over Patrick rather than the comedian! "I keep getting stopped by really lovely people. Not that people who stopped me before weren't lovely, but the loveliness has definitely stepped up a notch since the show has been on air. People constantly ask me for Patrick's number and of course, I always give it to them!"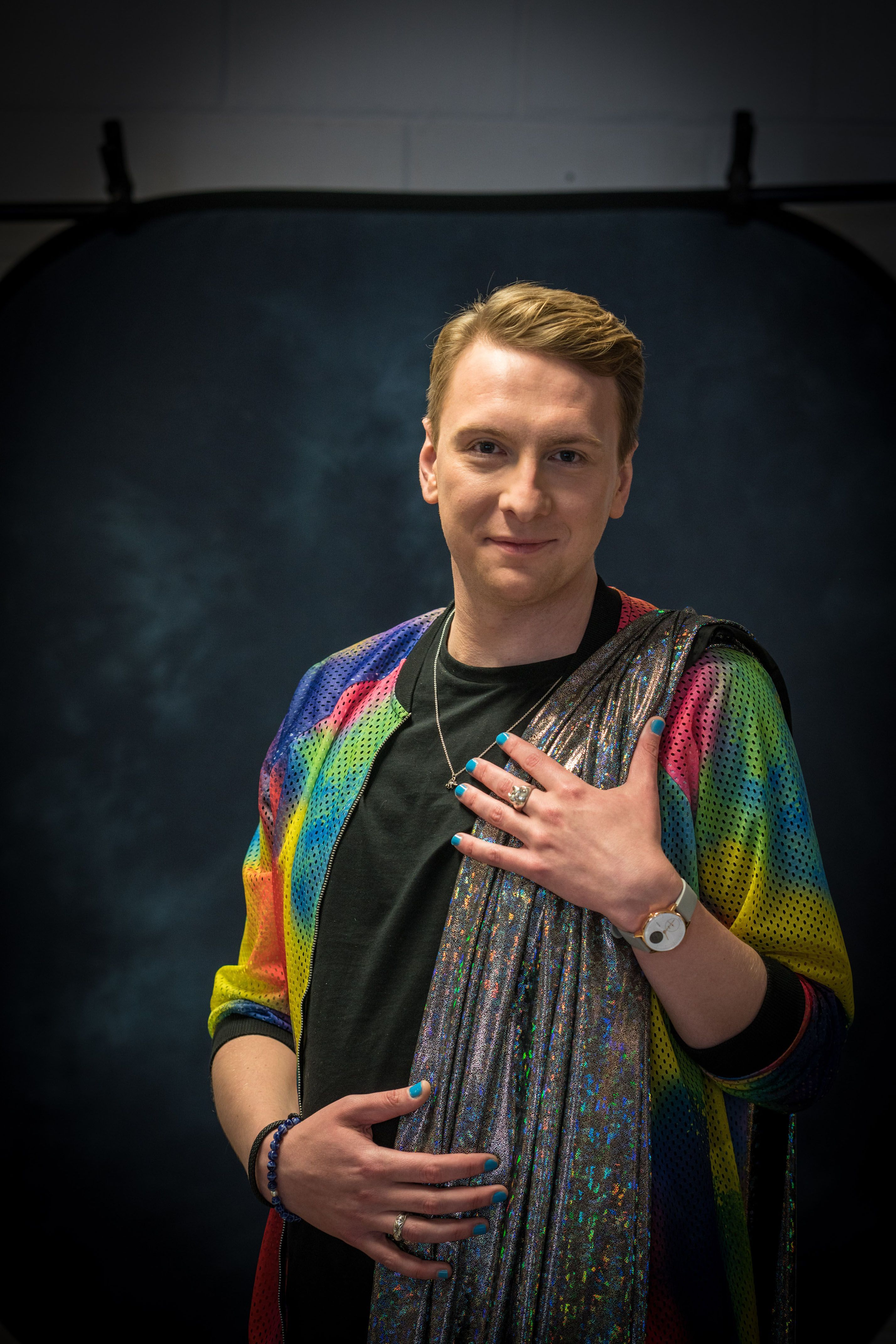 Technical fabrics week was Joe's favourite episode, but mainly because of the furry friends he met and his glitzy top: "I adored the week where the contestants had to make outfits for dogs. I liked it a bit for the dogs, but mainly because I got to wear the most ridiculous sparkly top. My new rule is if I'm not blinding the camera crew, then my top is too dull! I also really loved the sparkly tassels on my pink jacket for 70s week, but my favourite by far wasn't actually one of mine; it was a pink number stolen from the sewing room during the faux fur challenge. It doesn't fit, but I wore it at the wrap party and everyone was trying to get it off me. The only way they'd manage that is if Esme prised it from my cold dead hands…" – we certainly hope it doesn't come to that, Joe! "Jokes aside, I genuinely adore my Sewing Bee mum and dad; Patrick and Esme were so warm and welcoming, and we had many long chats while we waited for the sewers to work their magic. The Patrick and Esme tattoo at the start of episode one is absolutely permanent by the way, it seemed like a good idea at the time…"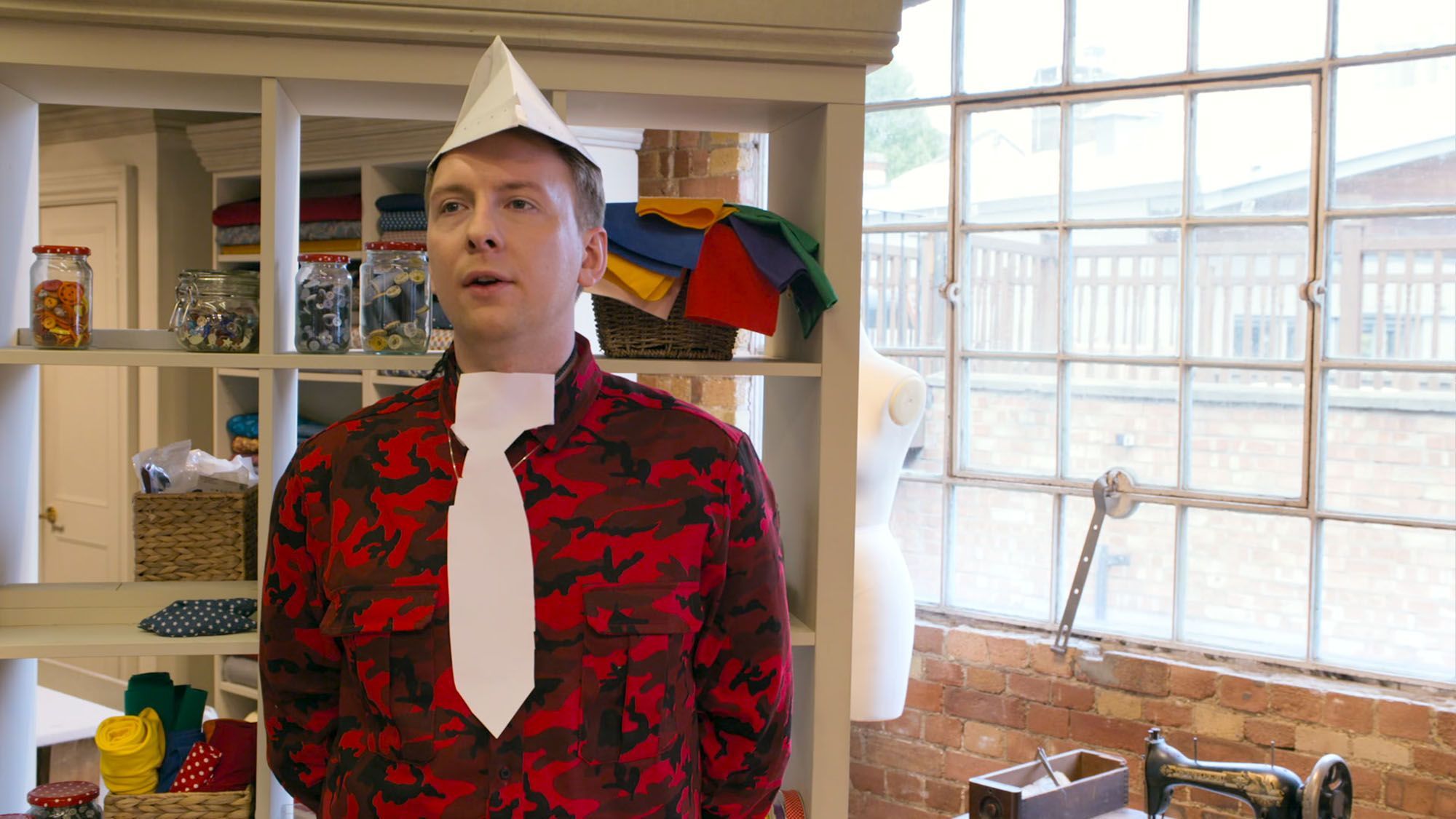 We asked Joe if there are any other shows (imaginary or real) which he'd like to host in the future, and his response certainly didn't disappoint! "Nothing would come as close to being as good as the Sewing Bee, but if I absolutely had to, I'd love to host a show when I'm hungover and the contestants have to make me a cooked breakfast as quickly as possible. Failing that, maybe something to do with art. I made a sculpture called CHRIS which I managed to get into last year's Royal Academy Summer Exhibition – it was a total accident, but there's something quite unique about him." Aside from the Sewing Bee, it looks like Joe had a pretty packed, albeit exciting, year: "I've just worked on a consumer show for Channel 4, Joe Lycett's Got Your Back, then I went to Australia! Hopefully, I'll get to make a 2020 series of the Sewing Bee. I have threatened the BBC quite aggressively, so I'm confident they'll be scared enough to keep me on air!"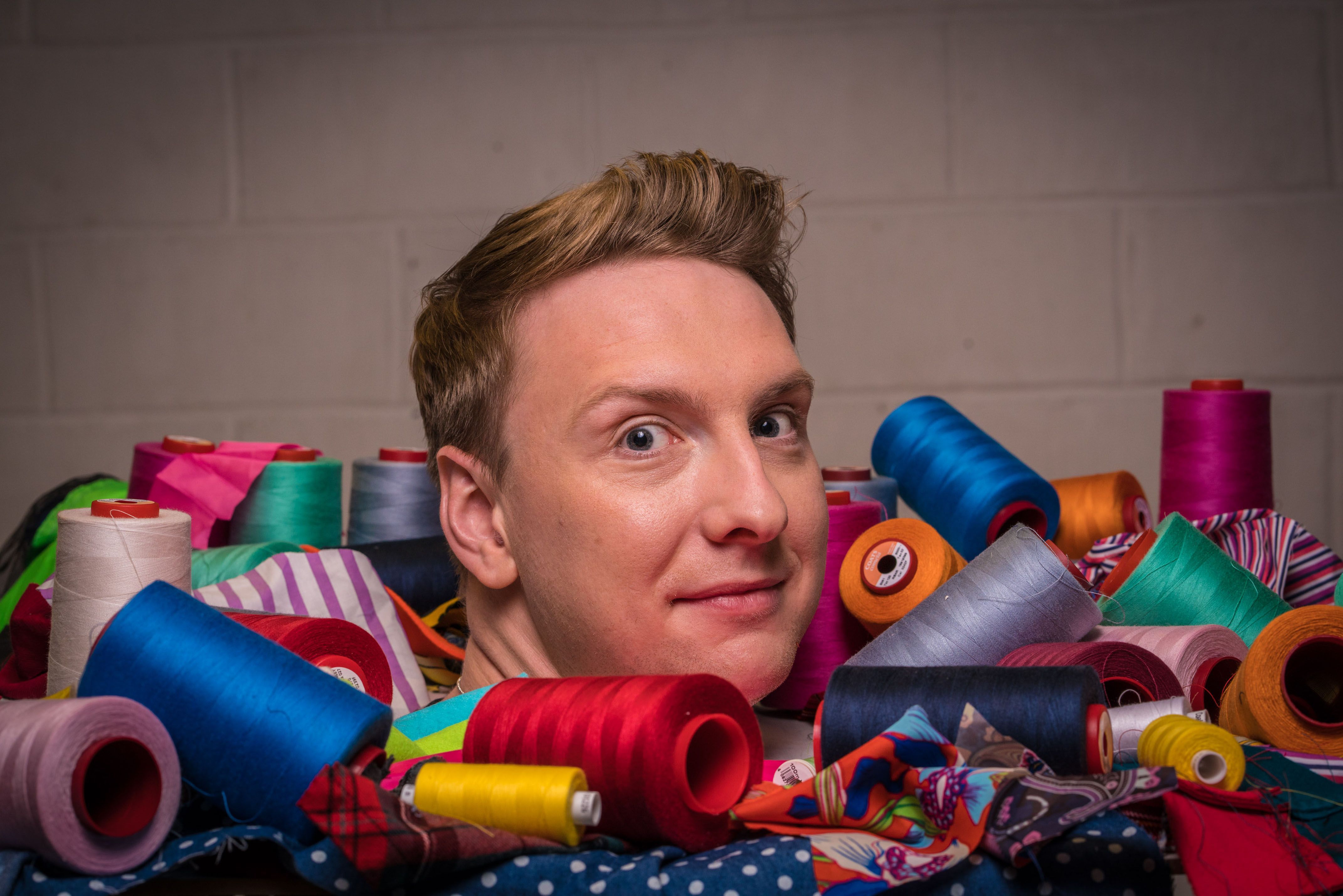 For the low-down on series five – Joe's first-ever Sewing Bee! – check out our blog, and to relive the best bits from season 5, click here. For exclusive tips from Patrick Grant on how to create a winning garment, read this – now that's a post you wouldn't want to miss out on! And to have a scroll through funnyman Joe's tweets, follow him on Twitter at @joelycett.
Photo credits: Photography by BBC/ Love Productions/ Mark Bourdillon.

Step Into Silk
16 Mar 2021
#AD If you are looking to add a touch of luxury to your wardrobe, there is no better place to…





Step Into Silk
16 Mar 2021
#AD If you are looking to add a touch of luxury to your wardrobe, there is no better place to…