13 Feb
2019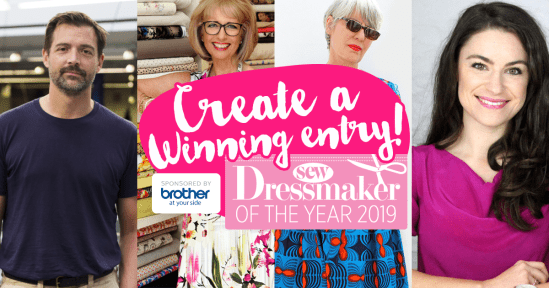 At Sew HQ, we want you to be over the moon with each garment you create. That's why we've rounded-up leading industry experts, including Savile Row tailor and Sewing Bee star Patrick Grant, to provide you with invaluable advice for sewing amazing DOTY entries! In this blog you'll learn how to achieve professional-looking linings, hems, embellishments and more – you name it, they've got the hack for it. But if you've already created a garment you're proud of, then head over to our website to submit your outfit, and make sure you take a peek at our fantastic prizes, including the Brother Innov-is F420 and A50 machines!
First things first, the material! GBSB star Patrick Grant says: "High-quality starts with the right fabric: be that hard-wearing and robust, or soft and luxurious. I believe that only natural materials can be of excellent standard, such as wool, cotton, silk and leather."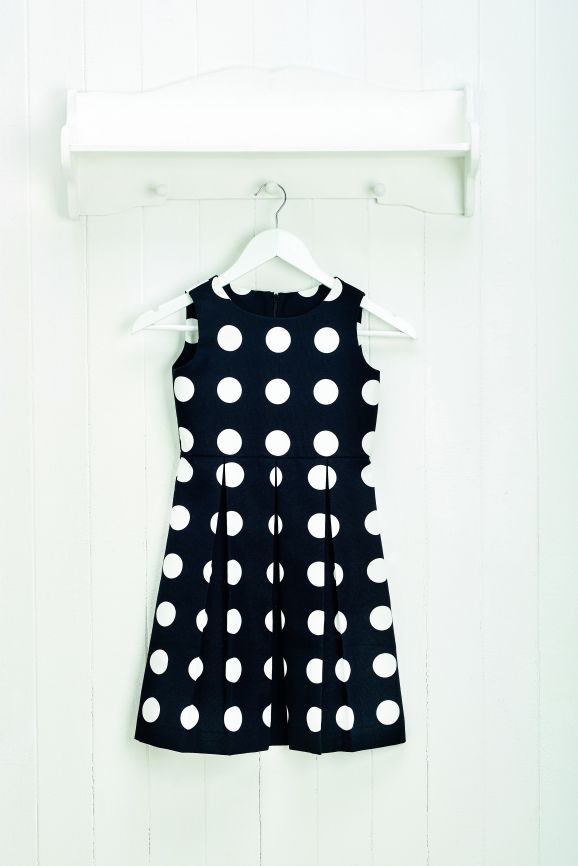 However, with choosing the fabric comes the possibility of pattern matching, as last year's DOTY winner, Jennie Stones knows all too well: "For the layout, I began by pattern matching the main pieces: the front, shoulder line and zip placement on the bodice back. When cutting out the skirt, I folded the fabric on the centre line to make sure the spots lined-up with the bodice ones. To pattern match the pleats, I also had to make a small width adjustment."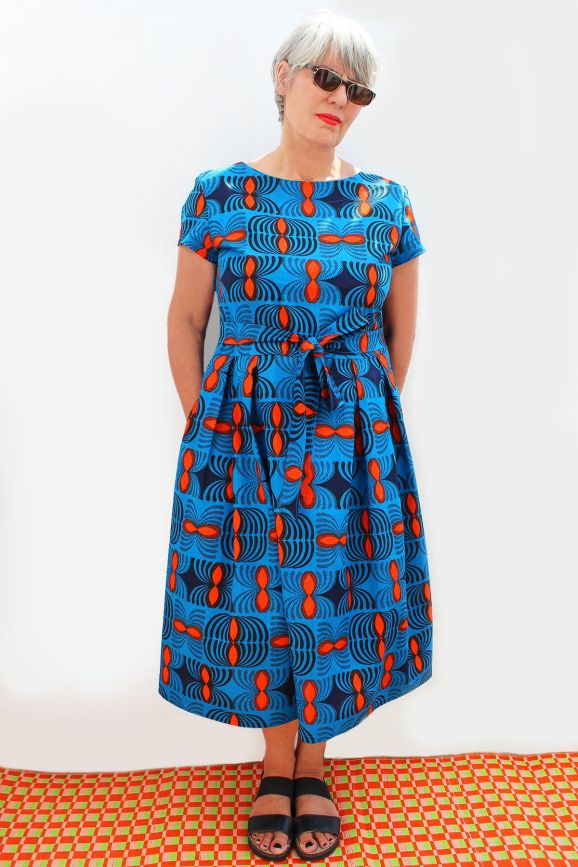 To achieve this, Sewgirl dressmaker Fiona Hesford suggests: "Make up a toile using calico before creating the actual garment; this means you can adjust the pattern if necessary. Alternatively, pin together the pattern at the seam allowance and fit it to your body; you'll see immediately if there is anything that needs adjusting – I use the 'pivot and slide' technique to make alterations." For achieving a perfect fit, you may have to complete a full bust adjustment. Alison Smith MBE advises: "To do this, choose a pattern with your upper bust measurement in mind and make the FBA. If you pick a larger size, it will be too big around the shoulders and neck, and that won't look professional!"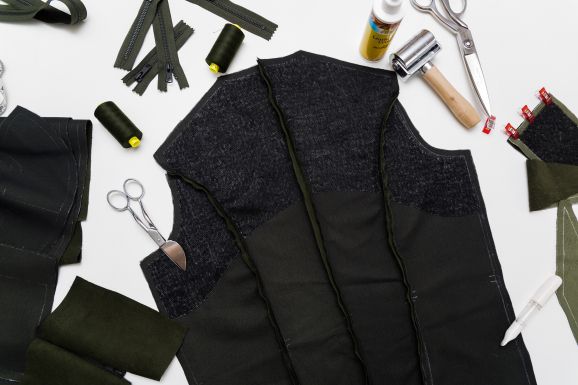 Fiona believes that the inside of a garment is just as important as the outside: "Some items, such as coats and skirts benefit from adding a lining to finish off the inside." To ensure the lining drapes beautifully, Patrick instructs: "To attach a lining by hand, it's so important that it isn't tight horizontally or vertically as this will distort the garment – you need just enough ease for movement and comfort, but not so much that the inside drapes."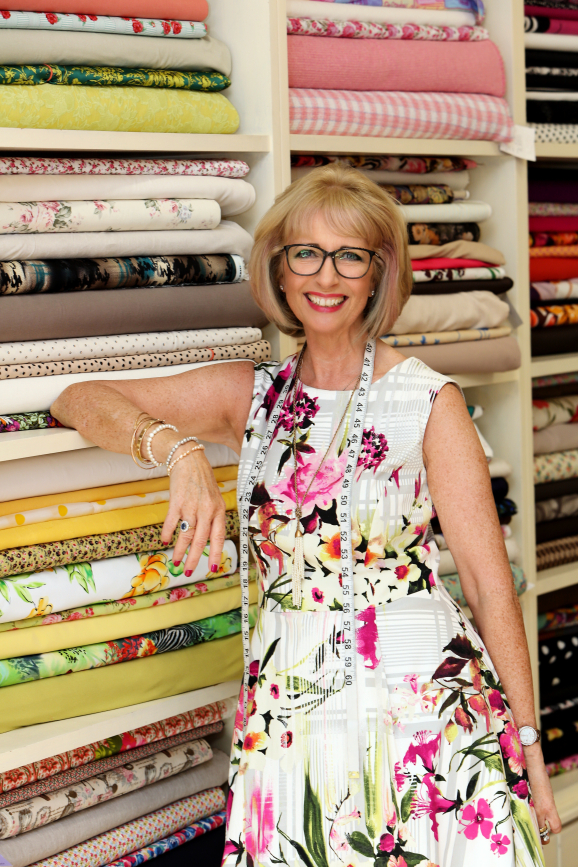 Made to Sew stitcher and blogger, Aneka Truman says you should never skip this step: "Sew one seam, then press it to achieve a professional finish. Also, make sure that you use the correct pressing motion: place a heavy iron onto the fabric and add steam – don't move the iron back and forth!" Alison agrees: "Everyone should have a seam roll to hand for pressing sleeves and legs, as well as a ham for ironing curves and darts."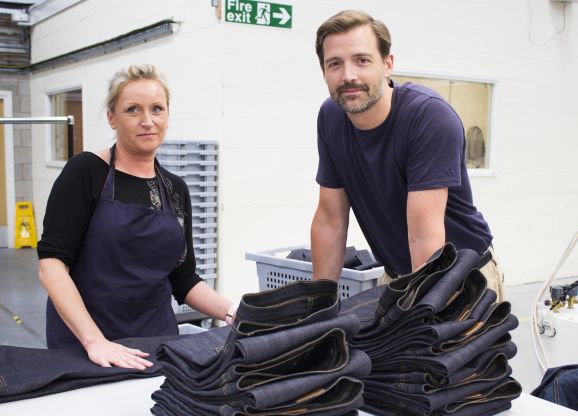 "I use vintage buttons for an exceptional finish, and I stitch handmade woven labels onto all of my garments," says Fiona. "Adding appliqué shapes onto skirts, adorning hems with trims and quilting fabrics are also bound to get the judges' attention!" Whereas for Patrick, hand-finishing is the key to a perfect garment: "The textile workers at eco-friendly retailer Community Clothing and I always edge-stitch, add linings and sew buttonholes entirely by hand."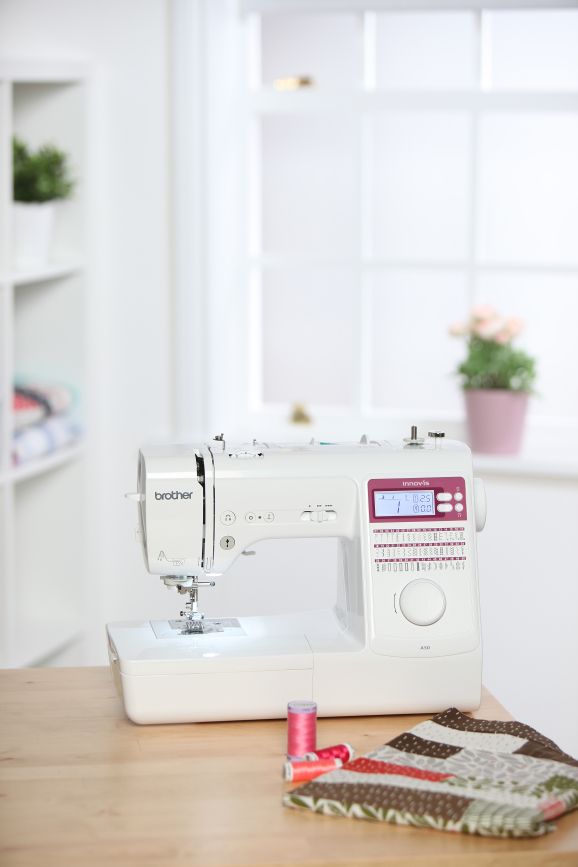 An award-winning garment needs an excellent-quality machine, and the Brother Innov-is A50 is exactly what you need. The model is jam-packed with features to make sewing simple, such as its automatic needle threading system, electronic jog dial which makes stitch selection a breeze, and LED lights so you'll never have to strain to see your project again!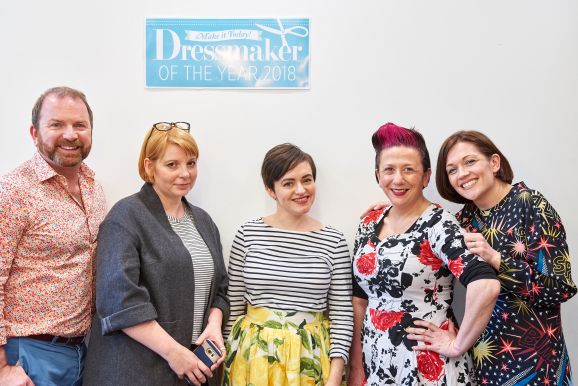 The DOTY judges will inspect every nook, cranny and seam of your entry, but what do our experts look for in a winning piece? Patrick loves: "Under and top pressing, perfectly-opened and elegant seams, neat edge finishing and well-executed darts." 2018's winner, Jennie explains how her pleat-perfect frock had the winning edge: "I assumed the judges would explore the construction of the dress, such as its cut, lining, zip attachment and overall finish, so I made sure I completed all of these to a high standard."

Now that you've learnt tips and tricks from the sewing community's leading lights, you're all set to enter Dressmaker of the Year! Head over to our page to submit your garment, and bag yourself TWO FREE Simplicity patterns for doing so!