10 May
2016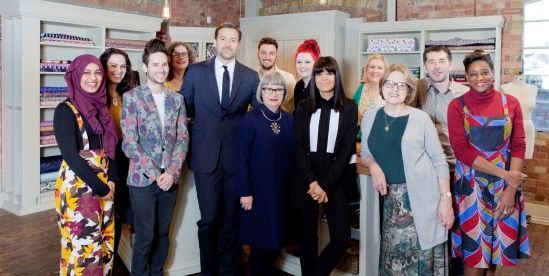 We can officially get excited! (Not that we weren't already!) The Bee is back and we can now catch a glimpse of the contestants set to hit our screens Monday 16th May.
Watch the video and discover the 10 hopeful contestants taking on the sewing challenges in series four. Oh and is that newbie judge, Esme Young we spy? We can't wait for the show to begin!
Keep up-to-date with all the latest news from The Great British Sewing Bee over on our blog brought to you by Sew columnist, and series one contestant, Stuart Hillard.
Love the show? Subscribe to Sew and receive a FREE copy of the new accompanying book, The Great British Sewing Bee: From Stitch To Style!

Sewing Week 2020: To Our Retailers
15 Sep 2020
Dear retailers,

The Sew HQ team fully appreciates the challenging trading conditions created by this year's COVID-19 pandemic, particularly for…



Sewing Week 2020: To Our Retailers
15 Sep 2020
Dear retailers,

The Sew HQ team fully appreciates the challenging trading conditions created by this year's COVID-19 pandemic, particularly for…