Choose from two great gifts, when you subscribe to Sew Magazine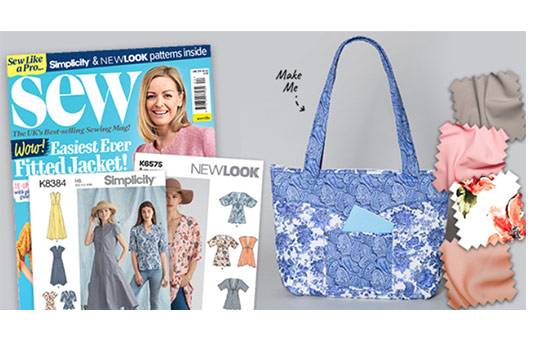 Get ready for spring with these pastel and floral fabrics. Use these gorgeous prints to experiment and create a bespoke tote bag using Simplicity 8310. A practical must-have for every season!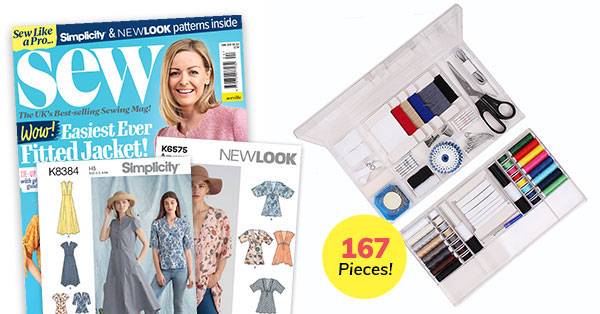 Get yourself set up with the Professional Sewing Kit, complete with everything you need to get those straight stitches and your fabrics cut down to size! With up to 167 pieces to use, all sorts of possibilities are ready to burst at the seams!
Great Reasons to Subscribe
BE INSPIRED! Sew is brimming with fashion-inspired projects for clothing, home décor and accessories
OVER £100 worth of patterns a year
FREE DELIVERY straight to your door before it hits the shops
SPREAD THE COST with a Direct Debit
SAVE over £17 off the cover price!
Membership Rewards
Enjoy regular member benefits as part of your subscription:
Exclusive offers
Exclusive competitions
Craft Store discounts
Star subscriber - coming soon!
Plus much, much more...
Want more from Sew Magazine?
Renew A Subscription
To renew a subscription, please enter your WEB ID below

Please note, you'll be leaving Sew & entering eSubscriber (our secure subscription site)
Check your subscription details
Account Settings
To renew a subscription, please enter your WEB ID below

Please note, you'll be leaving Sew & entering eSubscriber (our secure subscription site)