Choose from two great gifts, when you subscribe to Sew Magazine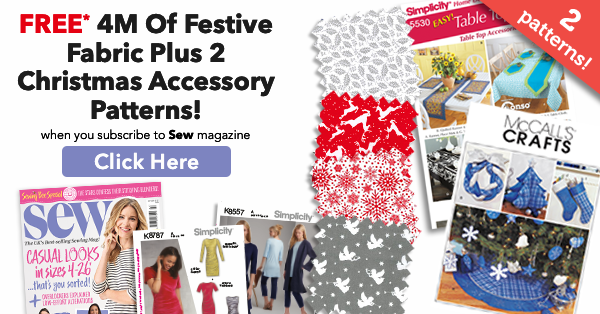 It's never too early to start stitching for the festive season! Add a personal touch to your Christmas this year with this festive fabric bundle and table accessories pattern – it's the perfect way to impress your guests at dinner time. The two patterns make napkins, placemats, table runner, table cloth, stockings, decorations and a wreath.
Your bundle includes:
• 1m Red Snowflake
• 1m Red Reindeer
• 1m Silver Angel
• 1m Silver Holly
• Table Accessories Pattern

Competition!

Subscribe today and be in with a chance of WINNING!
Click below to find out more.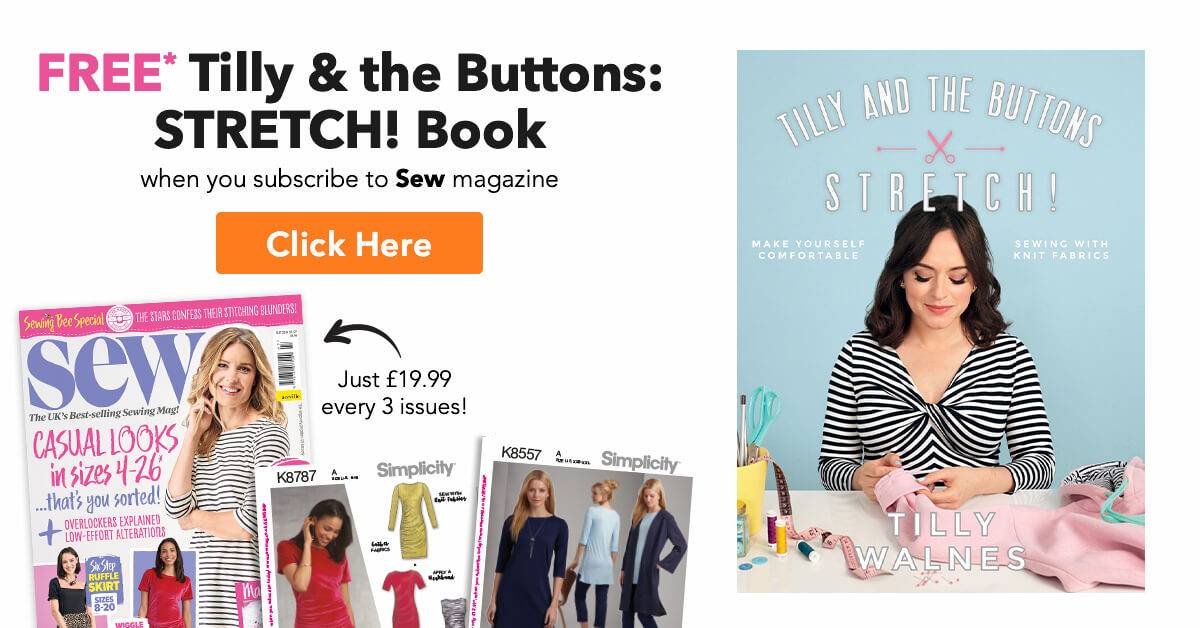 Want to make comfy clothes you can wear every day? Need some help getting to grips with sewing stretchy knit fabrics?
Tilly takes you step-by-step through making six gorgeous sewing patterns – included in the book on full scale printed sheets – with inspiration and instructions for customising the projects to make them your own. The patterns included are:

• Bibi skirt and pinafore
• Frankie T shirt
• Freya sweater and dress
• Stella hoodie
• Stella joggers
• Joni dress

Great Reasons to Subscribe
BE INSPIRED! Sew is brimming with fashion-inspired projects for clothing, home décor and accessories
OVER £100 worth of patterns a year
FREE DELIVERY straight to your door before it hits the shops
SPREAD THE COST with a Direct Debit
SAVE over £17 off the cover price!
Membership Rewards
Enjoy regular member benefits as part of your subscription:
Exclusive offers
Exclusive competitions
Craft Store discounts
Star subscriber - coming soon!
Plus much, much more...
Want more from Sew Magazine?
Renew A Subscription
To renew a subscription, please enter your WEB ID below

Please note, you'll be leaving Sew & entering eSubscriber (our secure subscription site)
Check your subscription details
Account Settings
To renew a subscription, please enter your WEB ID below

Please note, you'll be leaving Sew & entering eSubscriber (our secure subscription site)