18 May
2016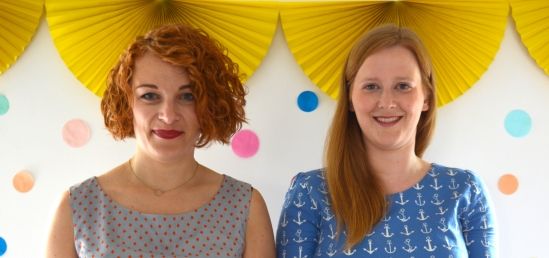 Have you been inspired by the Sewing Bee to start making your own beautiful garments, but struggling to know where to start, or confused by some terminology on your patterns? Well we've teamed up with The Fold Line to offer you these handy tips and tricks that will make garment construction a breeze!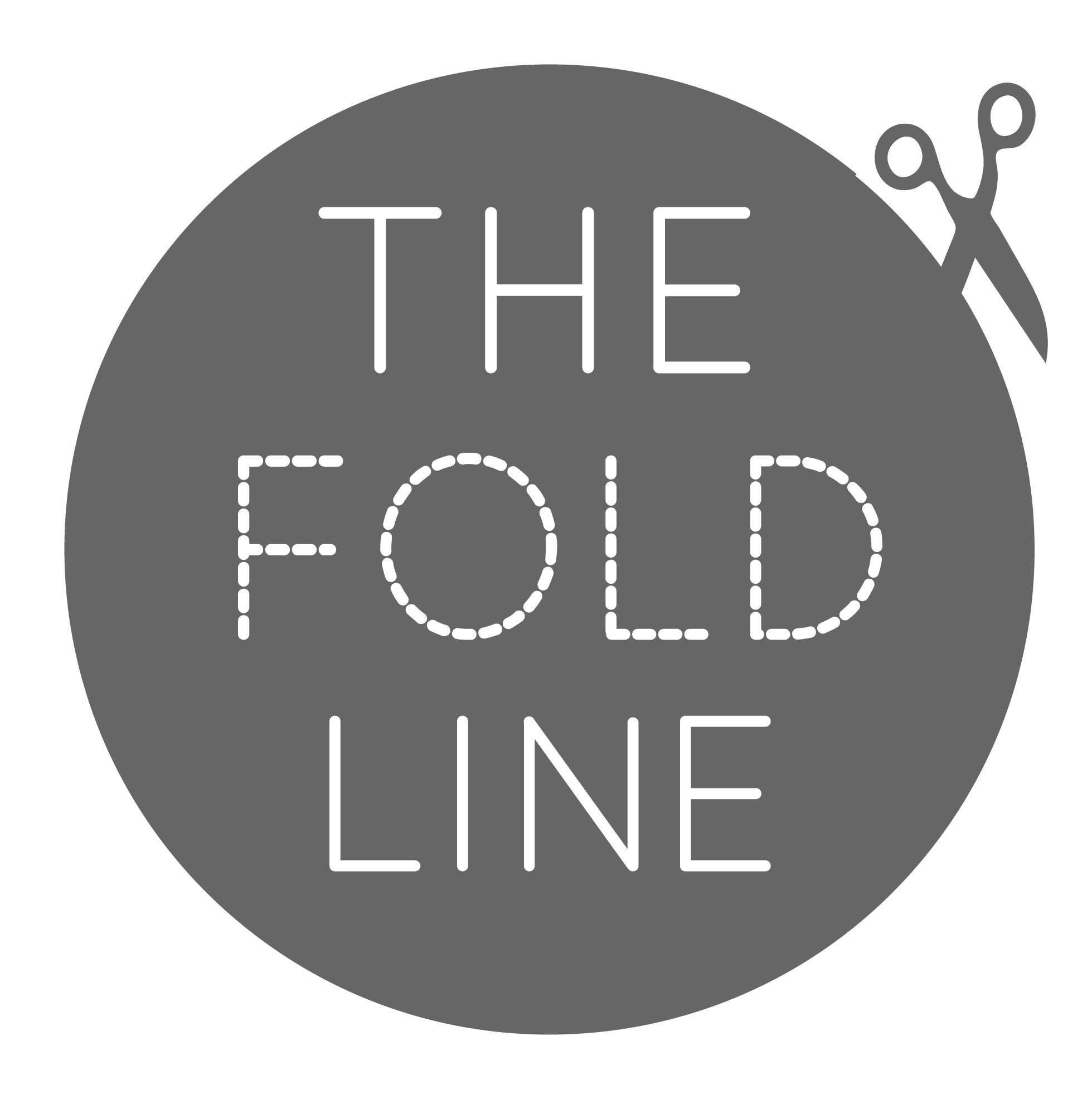 1 Measure yourself properly!
It may sound like a really obvious tip, but trust us it's really worth doing otherwise you will end up with a garment that doesn't fit. When deciding which pattern size to go for, take a tape measure and stand in front of a mirror. When putting the tape measure around your body, make sure it's quite loose; the tighter you pull it, the tighter the garment will be. You should be able to put three fingers under the tape measure and try not to breathe in!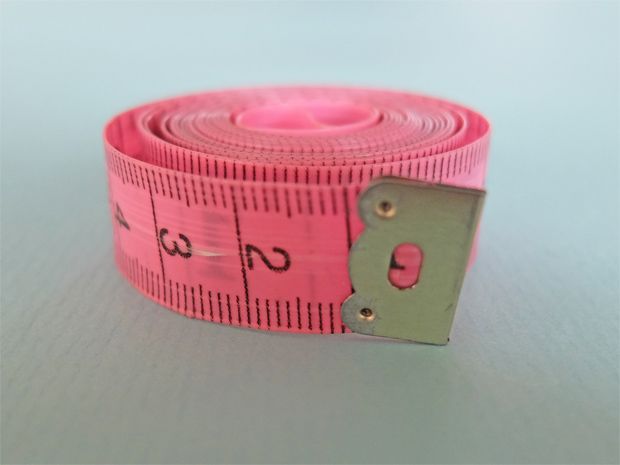 2 Pressing
It's a term you'll hear a lot about, but it really is the key to achieving professional finishes to seams. This is especially true for tops and blouses with several panels. As a general rule, bust darts are pressed down towards the waist, and shoulder seams can be pressed open or towards the back. The same applies to side seams. Make sure you use the correct setting on your iron; for cottons you want a higher heat, and for delicate fabrics like silk, a lower heat should be used to avoid damage. Giving seams a good steam with your iron can also help, particularly with thicker fabrics like wool. Don't wait to press all your seams until the end either, make sure they're pressed at each stage of the construction process.
3 Stitching down your facings at the shoulder seams
Many patterns for tops and blouses come with a facing, and if they're not fixed in place, they'll constantly try to escape! All you need to do is create a few stay stitches through the facing and seam allowance at the shoulders. Alternatively, you could do a line of stitching along the length of the facing, attaching it to the seam allowance (from the head towards the neckline). This will hold the facing in place securely.
4 Sewing a curved hem
A curved hem is a popular feature on blouses and tops, and if the pattern requires slippery fabrics, they can be tricky to sew. Why not try sewing a pin hem as it gives a lovely finish and is really easy to create.
Step one: Press your hem over by 1cm.
Step two: Sew as close as you can get to the folded edge. Trim away the excess fabric, and fold over again (the stitched hem will be encased in the final seam). Sew your final line of stitching to finish.
5 Extending a sleeve
Often a sleeve length ending just above the elbow is preferred over a short sleeve. To extend a sleeve length you need to measure on yourself how much longer you want the sleeve to be. Get a piece of paper and stick this onto the bottom of your sleeve pattern piece. Take a ruler and follow the line of the pattern, adding the extra length you require. Don't forget there is a seam allowance already included so you don't need to add it.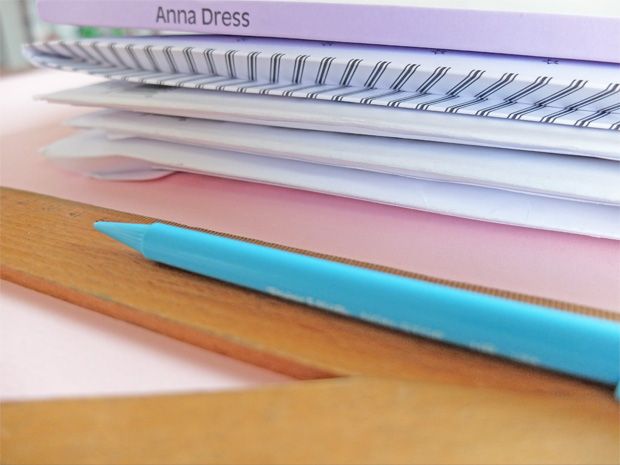 6 Stabilising your neckline
A lot of patterns tell you to do this and it's a good habit to get into. The reason you do this is to stop your neckline stretching by the time you have finished the facing. Cut out your pattern pieces, and set your sewing machine to a longer stitch length. Sew a line of stitching around your neckline. It is important to sew this within the seam allowance of the pattern.
7 Clipping into curved seams
If your garment has curved seams, clipping them will allow the seams to sit flat when pressed. The more curved the seam, the greater number of clips you should add, but be careful not to stretch the fabric. Using a pair of scissors, clip right up to the stitching line, but not into it. For a gently curved seam, clip about 2.5cm apart. It is much easier to press curved seams using a tailor's ham.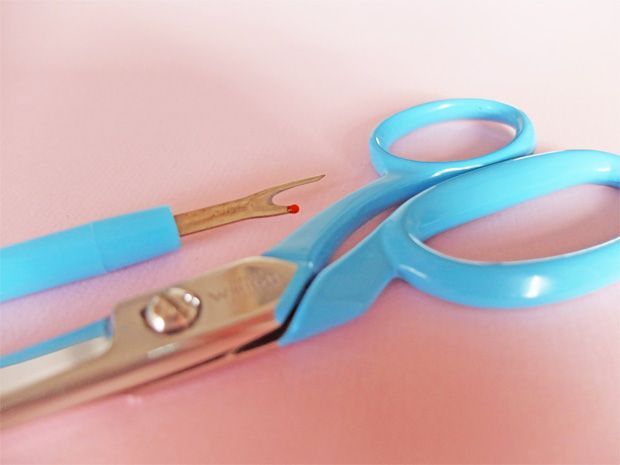 Don't miss out! Never fear, Sew is here for all your Sewing Bee news! Catch our weekly round-up with Sew columnist and series one contestant, Stuart Hillard, as well as guest blog posts from House of Pinheiro, The Fold Line, and many more soon to be announced!
Love the show? Subscribe to Sew and receive a FREE copy of the new accompanying book, The Great British Sewing Bee: From Stitch To Style!

Sewing Week 2020: To Our Retailers
15 Sep 2020
Dear retailers,

The Sew HQ team fully appreciates the challenging trading conditions created by this year's COVID-19 pandemic, particularly for…



Sewing Week 2020: To Our Retailers
15 Sep 2020
Dear retailers,

The Sew HQ team fully appreciates the challenging trading conditions created by this year's COVID-19 pandemic, particularly for…