16 Jun
2022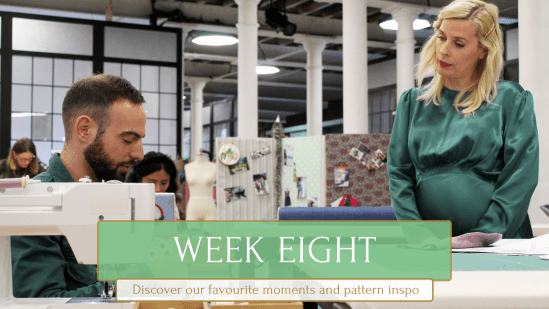 Are you a fan of old school Hollywood glamour? If so, then you're in luck! Last night's episode of the Sewing Bee paid homage to the 1930s, bringing reams and reams of elegance and sophistication directly to our screens. We couldn't think of any theme more fitting for the quarter finals! And this decadent era couldn't be celebrated without one of Sara's cheeky quips "We hope to inspire you with the amazing fashions of the jazzy age, rather than giving you all a Great Depression". This episode saw the final five whip up an array of vintage ensembles, including iconic slacks, a feminine staple and a red-carpet wonder.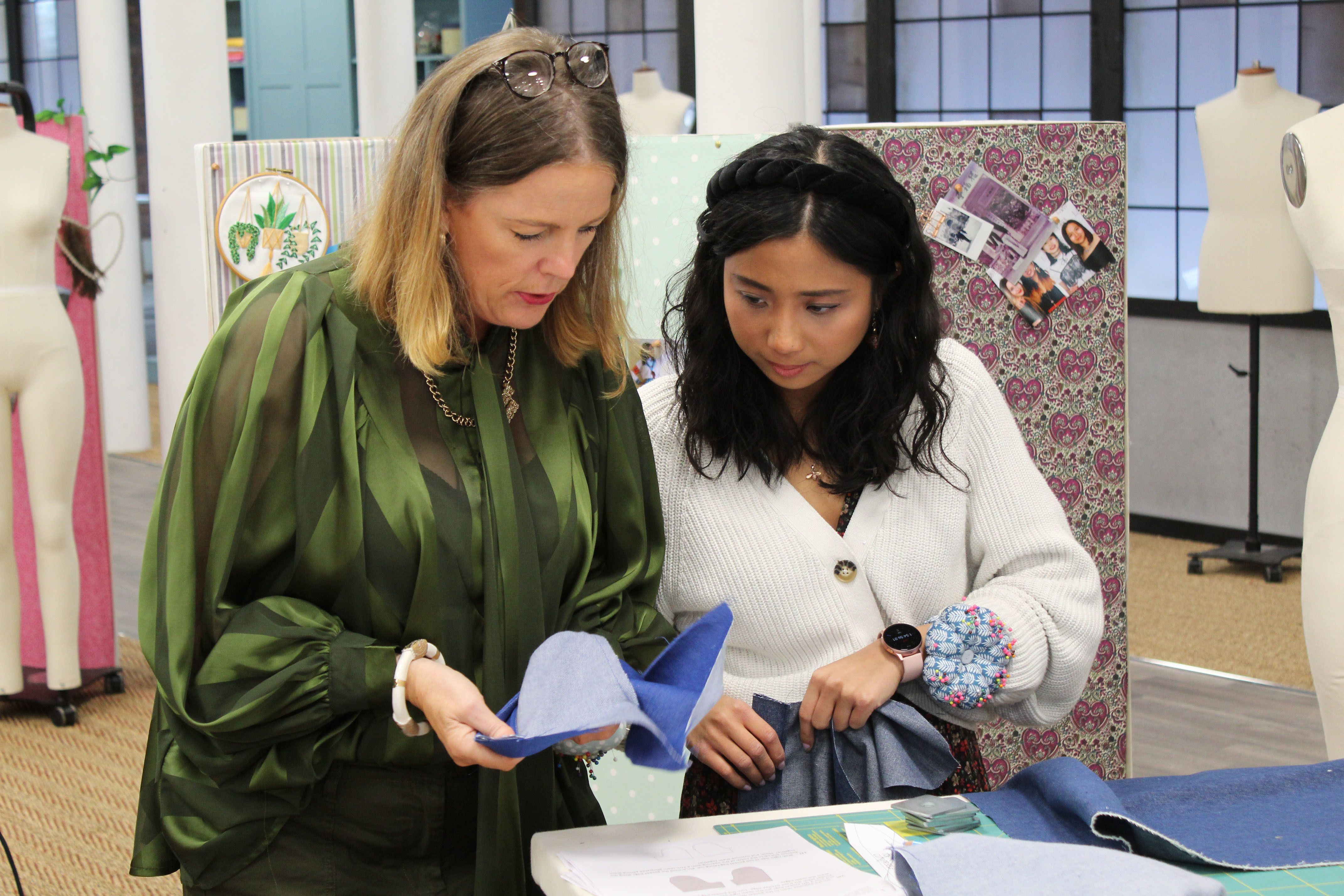 The Pattern Challenge began with Esme introducing the contestants to a chic pair of women's sailor trousers. Popularised by Chanel, these trendy trews featured wide legs, sailor slats, a bib opening and an elegant silhouette. The judges were keen to see precise stitching with a beautifully levelled waistband top. They predicted the stitchers could have trouble inserting the pockets, and, sure enough, they were a point of confusion for most. We couldn't help but giggle when Brogan piped up "Maybe pockets were extra confusing in the 1930s". Our favourite offering was a certain pair of lilac trousers with gorgeous fabric, a flat waistband and multicoloured buttons — if you know, you know!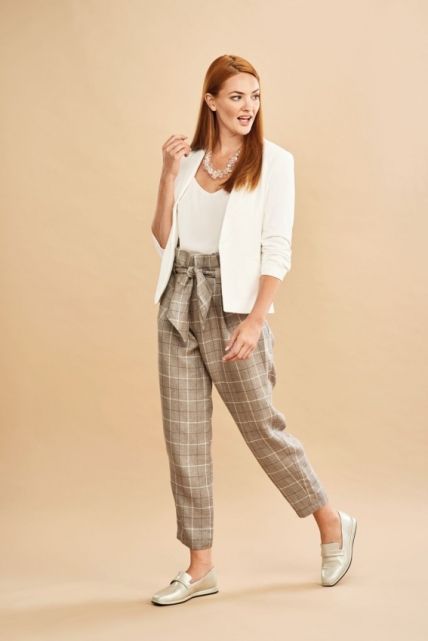 When we were watching the challenge unfold, we couldn't help but be reminded of our very own Amelia Trousers. These high-waisted bottoms ooze sophistication and are sure to guarantee a put-together outfit. It's one of those garments that can take you from a work meeting to lunch with chums in a matter of seconds. We'd recommend using a lightweight, breathable material like linen to keep you cool in the summer months. Sewing pleats are vital for this one, too.
Next, the sewers sailed into the Transformation Challenge. The Fantastic Five were tasked with turning two men's shirts into a fabulous women's blouse. The contestants could use all the trims they wanted, but no other fabric. Patrick and Esme were keen to see statement sleeves, intricate neck detailing and a defined waist. With 90 minutes on the clock, they were off! In the end, a beautiful pink and red blouse caught our attention: a gorgeous, simple number complete with a geometric collar and wrist ties.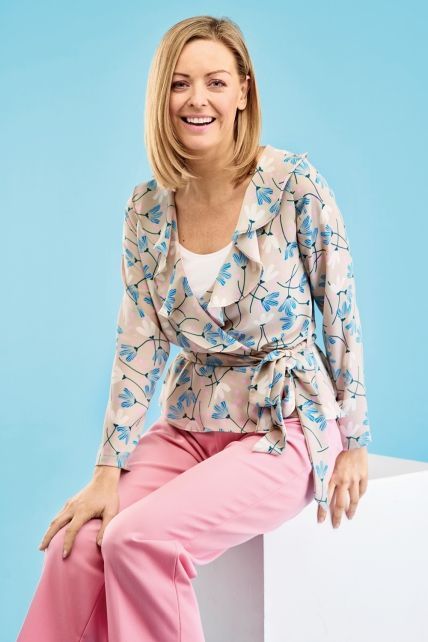 The Ariadne Blouse by Amanda Walker is reminiscent of this pattern. Feminine and flouncy, this wrap blouse cinches your waist in beautifully with a tie and includes a cascading waterfall of frills along the neckline. Why not use a gorgeous beige fabric with a smattering of blue and white florals, like our model? You can create a different look by tying the wrap around your waist twice, before securing it at the front.
For the grand finale, the sewers were introduced to a bias-cut gown inspired by Hollywood stars. The judges wanted the contestants to create a show-stopping dress fit for a film star. These iconic gowns were cut on the bias at a 45° angle, which was perfect for turning a stable fabric into a stretchy one. For these elegant gowns, every seam needed to be flat, and the material had to skim the model's curves. As Sara popped between Man Yee and Brogan, she couldn't help but burst out "I'm desperate for some drama." And to their credit, the sewers gave her just that – in the form of their striking frocks. We couldn't take our eyes off a certain red dress with incredibly neat seaming, an exceptional fit, and delicate diamantes.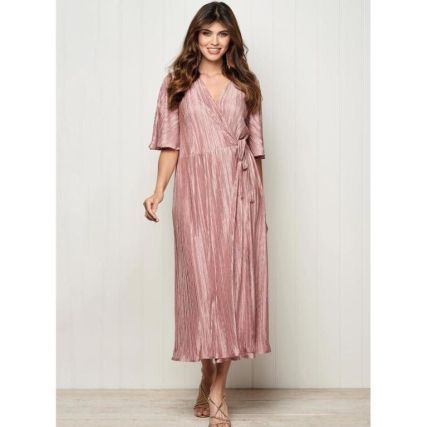 Say hello to our stunning Jennifer Dress. Whether you've been invited to the party of the year or a premiere at the silver-screen, you're guaranteed to turn heads! This gorgeous gown features a crinkled texture, fluttering sleeves, a waist tie and endless shimmer – perfect for making unforgettable memories. We'd recommend steaming your dress when hanging to keep the plisse material good as new.
If you simply can't get enough of the Sewing Bee and would love to learn more about Series 8 CLICK HERE, you will also find profiles of all the contestants (helping you to choose a favourite) and links to all of their social media accounts.
Photo credit: BBC/Love Productions/James Stack