9 Jun
2022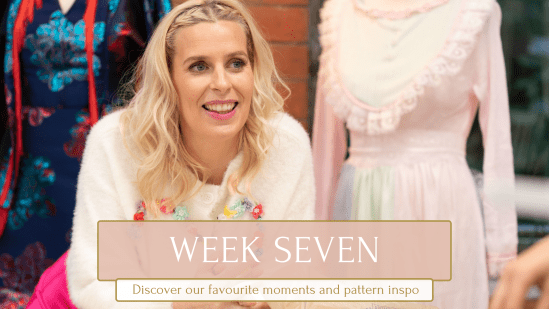 We can't believe how quickly series 8 of the Sewing Bee has flown by. It seems only yesterday that the contestants were first walking into the workroom, but last night's episode saw them battling it out for a place in the quarter-final! Once we came to terms with the fact that the series is going to have to end one day (big sob!), we were suitably cheered up by this week's theme. Lingerie has to be one of our favourite focuses so far, as this aspect of sewing is often overlooked. It's more than possible that you have tackled hundreds of dressmaking projects in your time, but never considered stitching your own underwear. Although it does involve a specific set of skills (Liam Neeson eat your heart out), creating your own underwear from scratch is something that every stitcher should enjoy the benefits of. Made to Measure (pun absolutely intended), handsewn lingerie provides an unbeatable fit and unprecedented levels of comfort. With that in mind, we were so excited to find out how the Bees faired.
Host Sara Pascoe started the sewers off with a fiddly pattern for a lace underwired bra and matching knicker set. The pattern pieces were incredibly small and delicate, so there was no room for error. We loved Sara's suggestion of leaving a little bribe in the gusset pocket for Patrick and Esme, but unfortunately even a secret sweet wouldn't be enough to distract the eagle-eyed judges. As we were watching the events unfold, we couldn't help but think of the knickers appearing in the upcoming August issue of Sew. Stitched in a classic Liberty print, they offer a much easier alternative to the lingerie made by the Bees – in fact they can be completed in just five simple steps! These particular knickers have been designed by the creatives over at Flo-Jo Boutique and you can CLICK HERE to read their top tips for sewing your own underwear.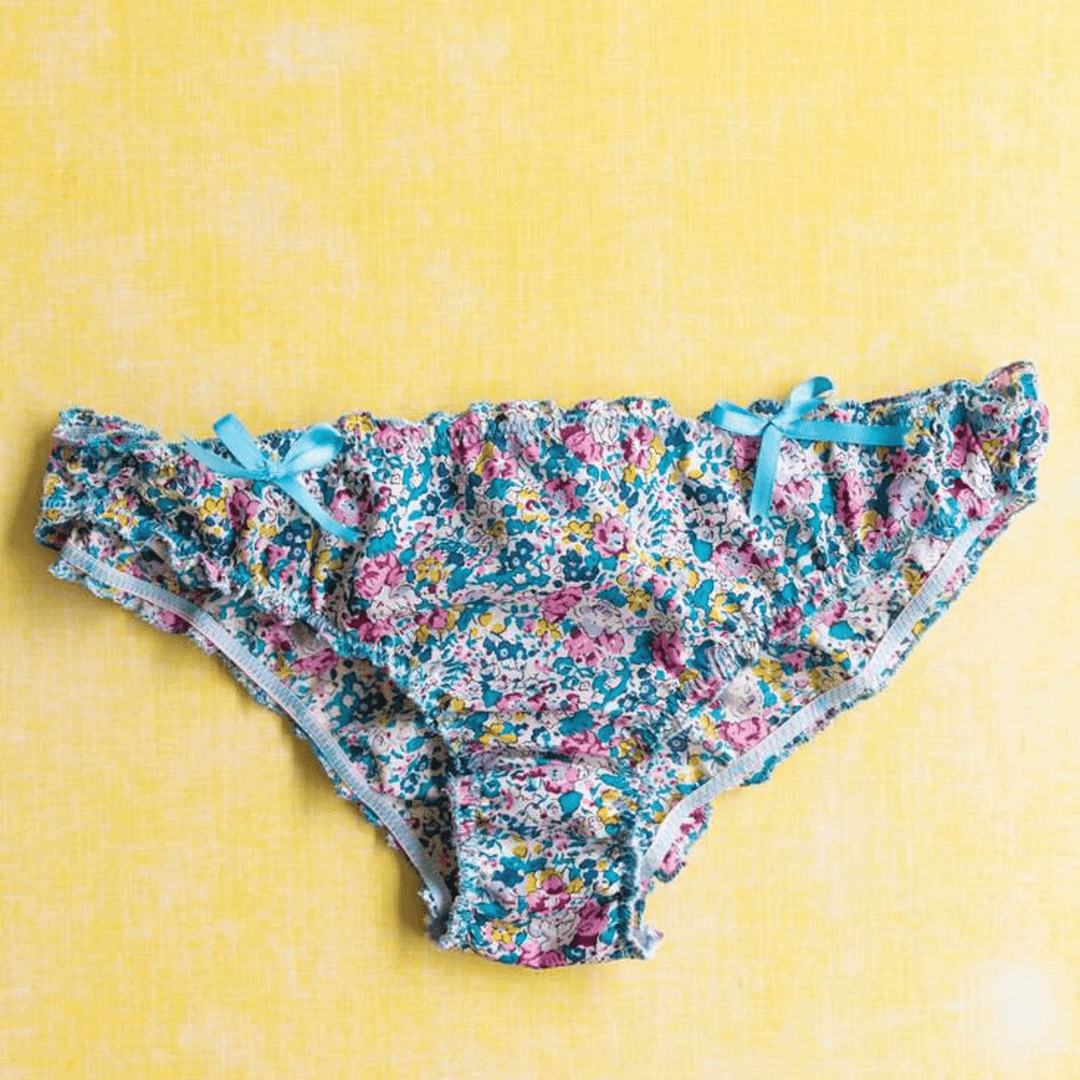 Referred to by Sara as 'the one where you take saggy old cast-offs and give them a comeback career as a brand-new item of clothing', The Transformation Challenge asked the contestants to turn thermal sleep sets into a garment worthy of going out in. The stitchers weren't allowed to use any other fabrics, but they were given the opportunity to liven up their looks with as much trim as they liked. Whenever we watch the Sewing Bee, we can't help but imagine what we would do if we found ourselves in the workroom and we had great fun thinking about the different designs we could make using a similar woollen material. One of the strongest contenders has to be this Sleeveless Sweater from Amanda Walker. The perfect pick for fans of upcyling, it can be sewn using just one metre of fabric and there's no need for a pattern. It does however offer a handy introduction to essential dressmaking skills such as stitching in the ditch. What's more, it is an excellent transseasonal garment – sleeveless for summer, but perfect for layering when the weather takes a turn.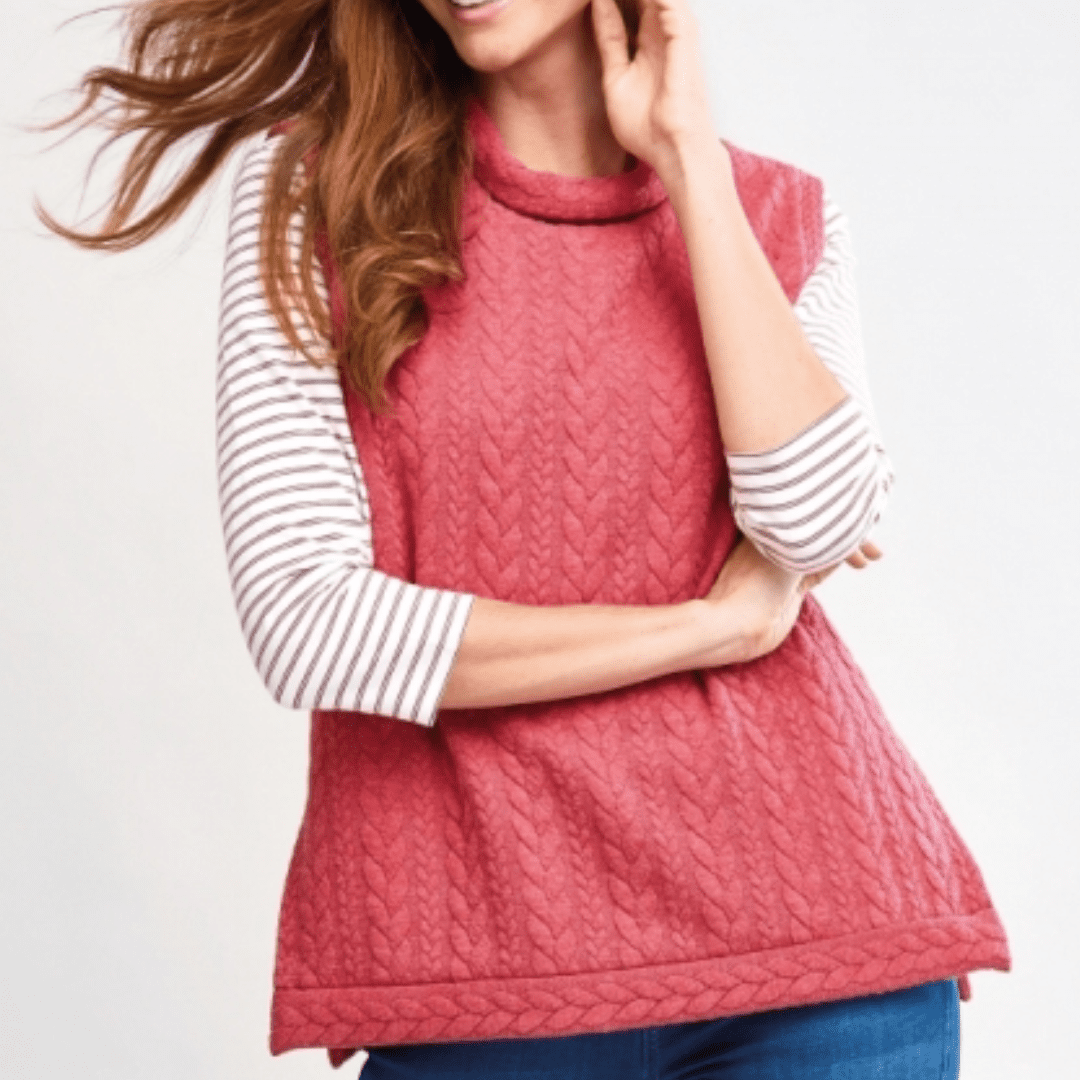 Finally, the Made to Measure Challenge saw the Bees making luxury sleepwear. This was such a fun part of the show – not least because Patrick made the confession that he often sleeps in traditional night shirts that fall just below the knee. As always this is a spoiler-free zone, but if you haven't watched the episode yet, we would recommend keeping an eye out for some perfectly lined-up sunbeams, a gorgeous goldfish design, and even a tiny breast-pocket bee! If you have been inspired to make your own sleepwear, why not start with this fabulous dressing gown from Amanda Walker? Similar to the designs on the Sewing Bee, this project has been finished off with a contrast bias binding. It can also be made without a pattern and stitched up in an easy afternoon.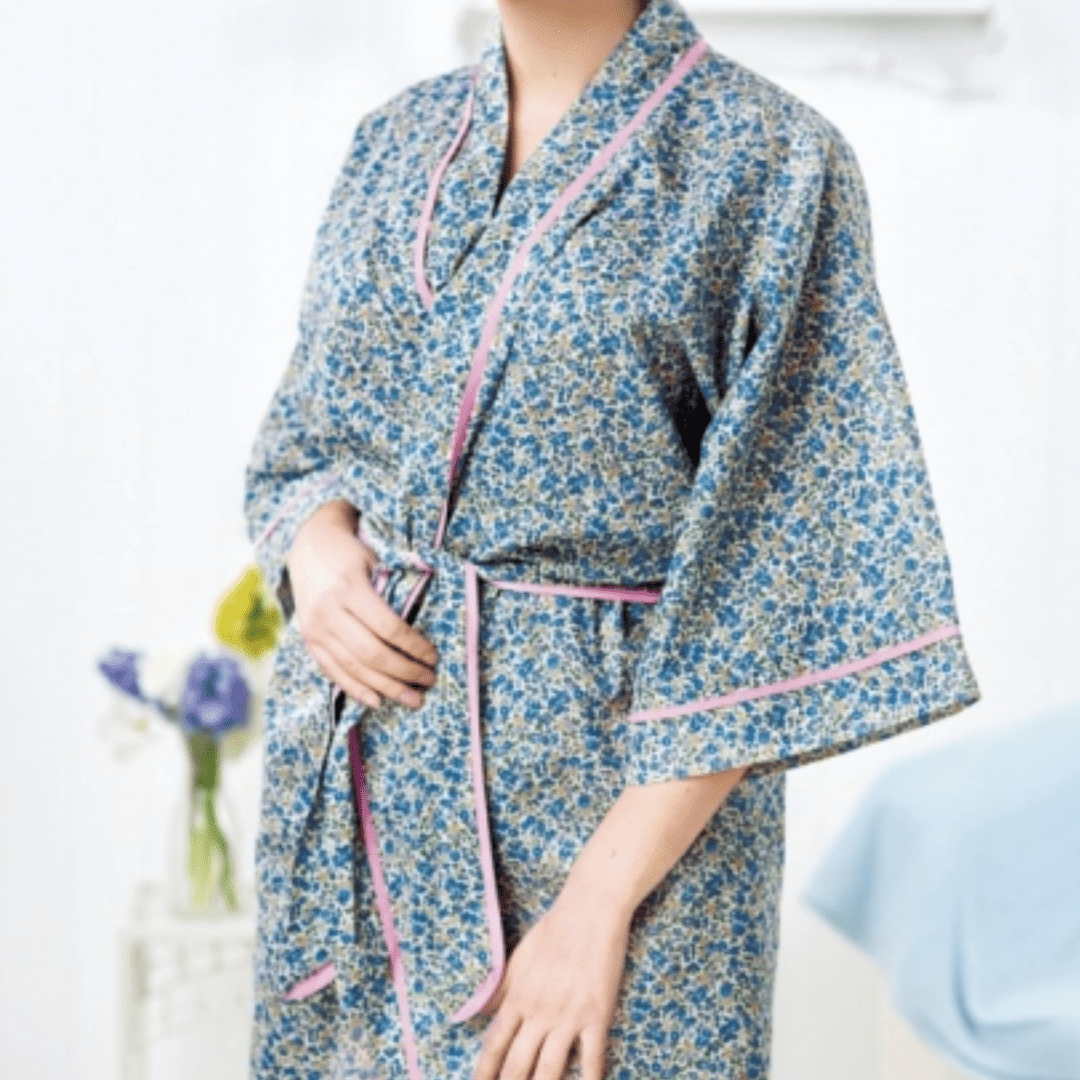 If you simply can't get enough of the Sewing Bee and would love to learn more about Series 8 CLICK HERE, you will also find profiles of all the contestants (helping you to choose a favourite) and links to all of their social media accounts.
Photo credit: BBC/Love Productions/James Stack