24 Oct
2019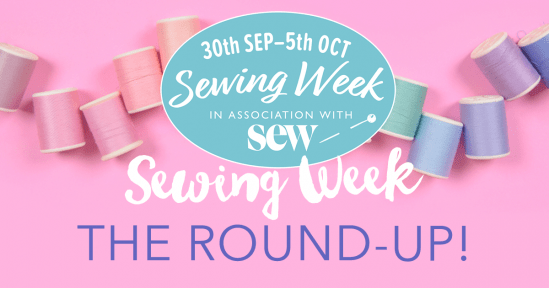 After four successful years of Sew Saturday, 2019 saw the launch of Sewing Week – six whole days dedicated to the wonderful art of stitching! Between 30th September and 5th October, hundreds of shops up and down the country joined the event, hosting workshops, giving away prizes, offering special discounts and having lots of fun. We chatted to four stores who took part in Sewing Week to find out how much of a sew-ccess it was!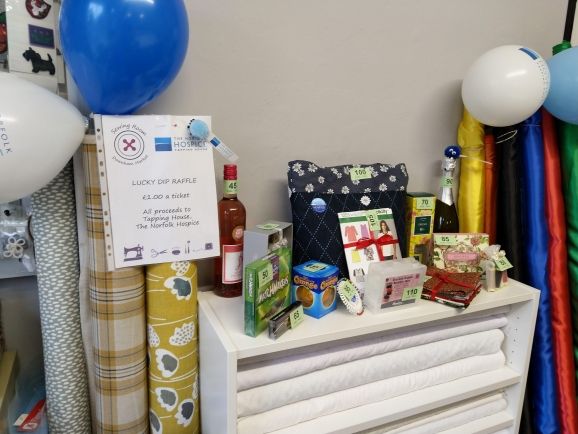 "It was Sewing Room's third Sew Saturday, and what a brilliant day it was! Many of our customers were new to the store, and several of them were completely fresh to sewing or hadn't done it since they were at school – it was inspiring to see how much they could achieve in a few hours. We also had some delicious tea and cake, and a lucky dip raffle in aid of The Norfolk Hospice. We're already planning for next year's Sewing Week, so watch this space!"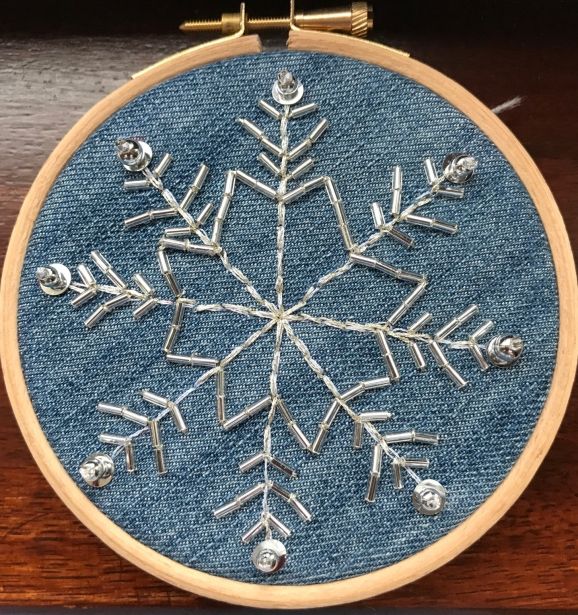 "Our Motivational Monday workshop involved tutor Michele Rickitt showing customers how to upcycle their old jeans into beautiful embroidered creations! Michele demonstrated how to sew a winter snow scene in the morning, and bead the snowflake pattern in the afternoon."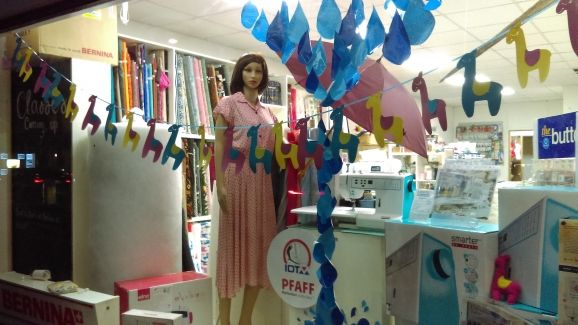 "We were so busy throughout Sewing Week, and although we're usually shut on Mondays, we even opened for Motivational Monday! As Pfaff is the latest addition to our ever-expanding range of sewing machine brands, Discount Thursday saw Valerie from Pfaff showcasing some of the fantastic models and demonstrating a range of feet and accessories. Also, a special mention to our Saturday girl Jess who cut out all of the llamas in the window."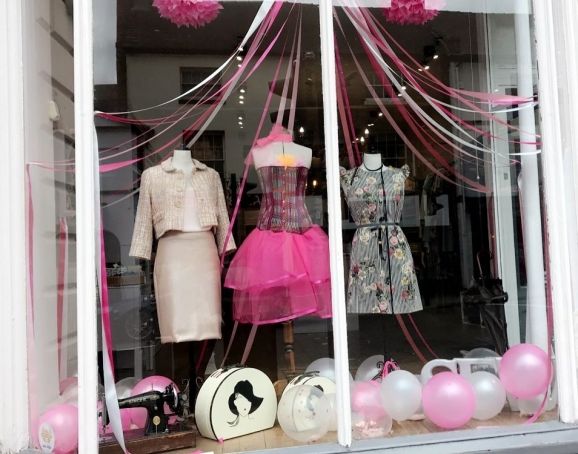 "We hosted 'An Evening In Paris'-themed event at Sew Your Own Wardrobe on the final day of Sewing Week. It was fantastic to catch-up with like-minded dressmakers and see everyone's lovely me-made outfits. There was also a prize for the best handmade garment, but it was so hard to choose just one as everyone had put in so much effort. We're already planning for next year's event!"

Thank you to our Sewing Week 2019 sponsors, Husqvarna, Pfaff, Janome and London College of Fashion. For seven reasons why you'd be bonkers to miss out on next year's Sewing Week, check out our blog. But if you're already convinced and would like your store to take part, head over to our website. Alternatively, give our lovely team a call to discuss participation: Hannah, 01206 505495; Bonnie, 01206 506249. Or if you're a crafter who would love to come along, sign up to our monthly newsletter to avoid missing out on important updates!





Step Into Silk
16 Mar 2021
#AD If you are looking to add a touch of luxury to your wardrobe, there is no better place to…