Sewing Patterns
Whether you're looking to make yourself a new dress, a gift for someone special, or want to jazz up your home with some new soft furnishings, you'll find an array of great FREE patterns right here!
There are certain indispensable items that a home wouldn't be complete without, and the humble tea towel is definitely one of them. This partner-in-cleaning is always on hand to assist with...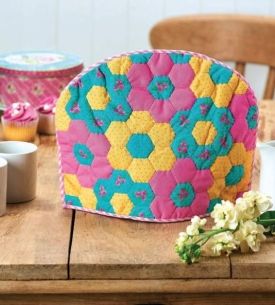 Here at Sew HQ, we passionately believe that no crafty project is complete without a cup of char to keep you going. This delightful quilted cosy by Lucinda Ganderton will...