Sewing Machine Reviews
Looking to replace your existing sewing machine? Then be guided by our directory of models. From entry level and computerised models to specialist embroidery and quilting ones, we have the information you need to help you decide.
£399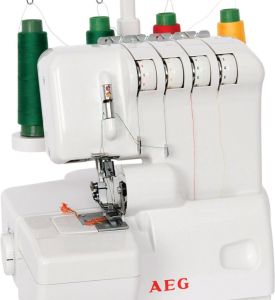 This four thread overlocker has a free arm and a built-in differential feeding mechanism.
Key Features
Various stitches,
Dual dial selection,
Differential feed adjustment,
Free arm,
Safety feature,
Easy threading system,
Adjustable stitch width,
Telescopic thread guide.
£209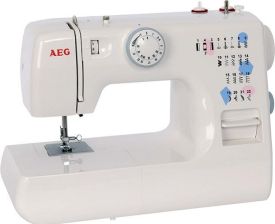 This full-sized, lightweight machine boasts a number of handy features including easy threading, ergonomically friendly soft grip dials and reverse lever, plus a free arm facility, making it ideal for those new to sewing or users who relish simplicity.
Key Features
22 stitches,
Free arm,
Lightweight,
Four-step automatic
Buttonhole,
Adjustable stitch length control and zig zag width.