Sewing Machine Reviews
Looking to replace your existing sewing machine? Then be guided by our directory of models. From entry level and computerised models to specialist embroidery and quilting ones, we have the information you need to help you decide.
£1999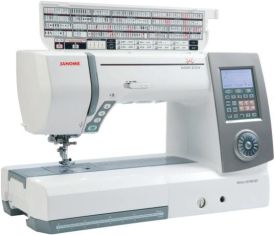 Another long arm special, the 8900 is brand new to the market and sure to impress.
Key Features
1,000 stitches
Extra long arm
Jog dial stitch selection
Alphabet stitches and numbers included
11 automatic buttonholes
Fully computerised,
1,000 stitches per minute
Automatic tension.
£1699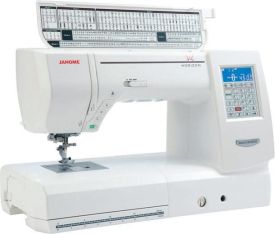 This new machine offers over 200 stitches to choose from, with easy stitch selection via a large touch screen and keypad.
Key Features
224 Stitches, five LED lights, touch screen, alphabet stitches, memory banks, automatic needle threader, lock stitch function, extra long freearm, Janome AcuFeed system.