Thank your for celebrating Sew Saturday on 21st October 2017.
2018 dates will be announced soon
If you're a keen sewist, make sure to put this date in your diary now. All over the country, fabric and haberdashery shops are already planning to bring everyone together for a day of stitchy fun. What better way to spend a Saturday?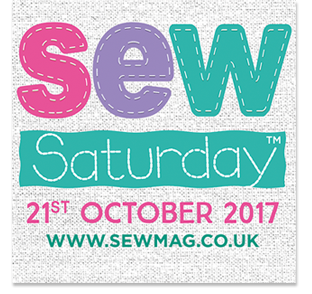 So, what is 'Sew Saturday' all about?

It's a campaign that was launched three years ago by Sew magazine and its sister titles, Crafts Beautiful, Make It Today Dressmaker, Let's Knit, Let's Get Crafting, and Craft Business. In an age of online shopping, the idea is to show people what's great about going to a bricks-and-mortar store – being able to see and touch fabrics, ask the staff for advice, take part in workshops and meet like-minded stitchers!

What's going to happen on the day itself?

All the participating shops will organise their own special, in-store event – in other words, the day is one big sewing party that everyone's invited to! Many stores come up with their own brilliant ideas and workshops – here are just some of the great things that have happened in previous years: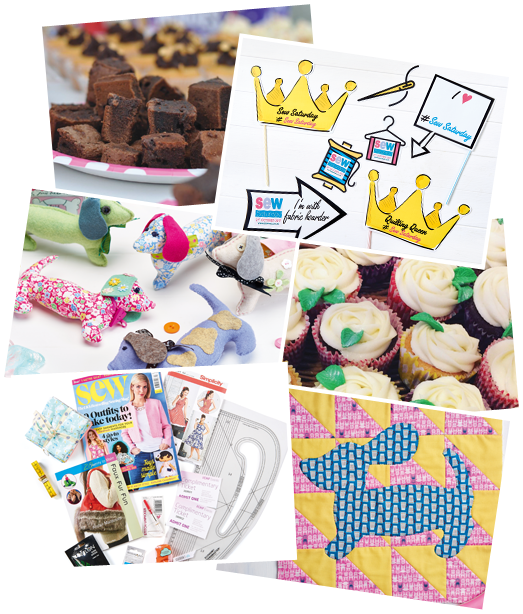 Daisy Dachshund: the new Sew Saturday mascot for 2017 will be appearing on four exclusive projects you can make on the day.

In-store discounts: pick up a bargain, with some businesses providing money-off deals or vouchers to be used on the day itself.

Workshops and make & takes: many stores will be holding classes on the day.

Goodie bags: many shops give away bags of lovely sewing items on a first-come, first-served basis, so make sure you turn up early!

Competitions: many shops will hold contests with the chance to win a great prize!

Celebrity guests: including May Martin, Stuart Hillard and Lauren Guthrie, plus other sewing stars who'll be appearing in stores on the day.

Tea and cake: after all that shopping and sewing, you'll be in need of a cuppa and many shops will be offering up some tasty treats to enjoy!
Own a store and want to get involved?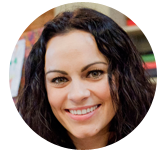 We had so much fun at Elizabeth Rose for Sew Saturday! It was great to see everyone enjoying tales while ogling fabulous fabric, and lovely to see haberdasheries around the province doing so well.
Angeline Murphy
The Great British Sewing Bee
contestant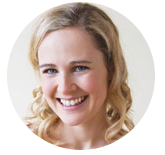 I'm really looking forward to this year's Sew Saturday event. The past two years have seen a really successful day in the shop and studio, with lots of customers enjoying getting together to stitch and chat about all things sewing!
Lauren Guthrie
Guthrie & Ghani
Sew Saturday Ambassador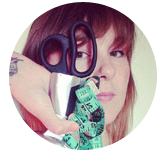 It was a privilege to celebrate Sew Saturday with the reveal of the Korbond Sewing Studio and celebrate the 25th birthday of the Inkberrow Design Centre. We were surrounded by people of all ages sharing their love of sewing and crafts.
Jenniffer Taylor
Workshop facilitator and TV demonstrator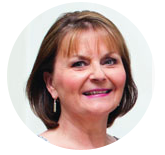 Sew Saturday is a special day, giving stitchers and shop owners a wonderful opportunity to revel in the atmosphere of a buzzing fabric shop. You can exchange tips and tricks, join in workshops and so much more. Put the date in your diary and look forward to a fun day!
May Martin
Sew Saturday Ambassador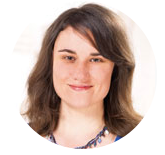 For the last two years Sew Saturday has been a huge success, with stitchers getting together to take part in workshops and competitions, eat cake and share their love of sewing. We can't wait to see what's in store for 21st October this year!
Melissa Hyland
Deputy editor, Sew magazine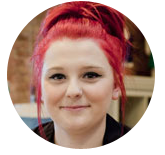 For Sew Saturday I spent the day with the lovely Gill from Ditto Fabrics, Wendy Ward from MIY and Kt from Brighton Sewing School. It was a fab day - creativity is contagious, pass it on!
Jade Earley
The Great British Sewing Bee finalist

Own a Store And Want to get involved?
M2dc573836049b69c821de8a44f176d00f