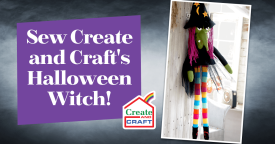 This spooky witch by Create and Craft sewing ambassador Debbie Shore still has a flair for fashion with her stripy tights and lace up boots! She's sewn entirely from...
view project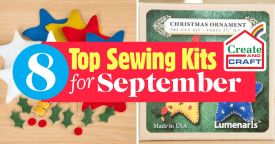 Create and Craft has a greater variety of sewing kits than ever before, making it sew easy to take up the art of sewing. You don't even need...
view project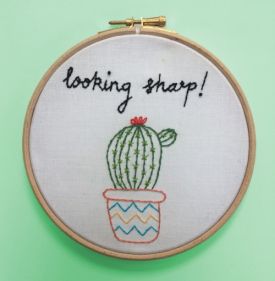 Cacti and succulents remain popular motifs, inspiring this fun embroidery hoop hanging by Create and Craft's sewing ambassador and The Great British Sewing Bee winner of 2016, Charlotte Newland. The...
view project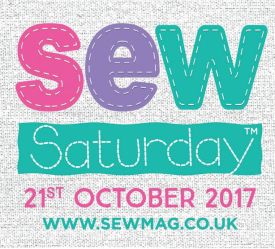 Mark Saturday 21st October in your diaries now – for this is when Sew Saturday will once again be taking place at fabric and haberdashery shops around the UK! Now in...
view project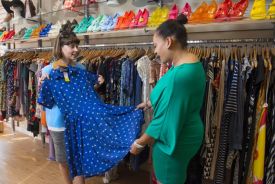 We all like a bit of retail therapy now and then – and the British Heart Foundation (BHF) is on a mission to help us be more creative with our garment...
view project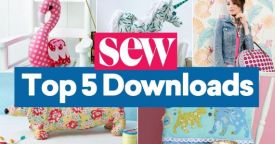 With the arrival of May, it's hard to believe that we're already a quarter of the way through 2017 already! We've also been blown away with the creativity...
view project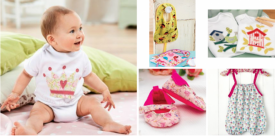 If you know someone who has a little one on the way, why not grab your sewing needles and sew one of our FREE baby garment patterns as a gift?...
view project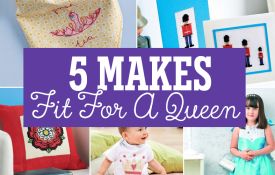 On Thursday 21st April 2016, Queen Elizabeth II celebrates her 90th birthday. So we've lined up our top five makes we're sure any royal would approve of!New baby...
view project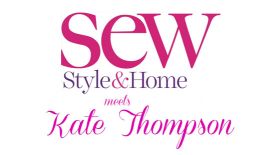 Bestselling author Kate Thompson learns how to make a simple tote bag, and chats to the original Singer ladies about what life was like working in the factories during the...
view project